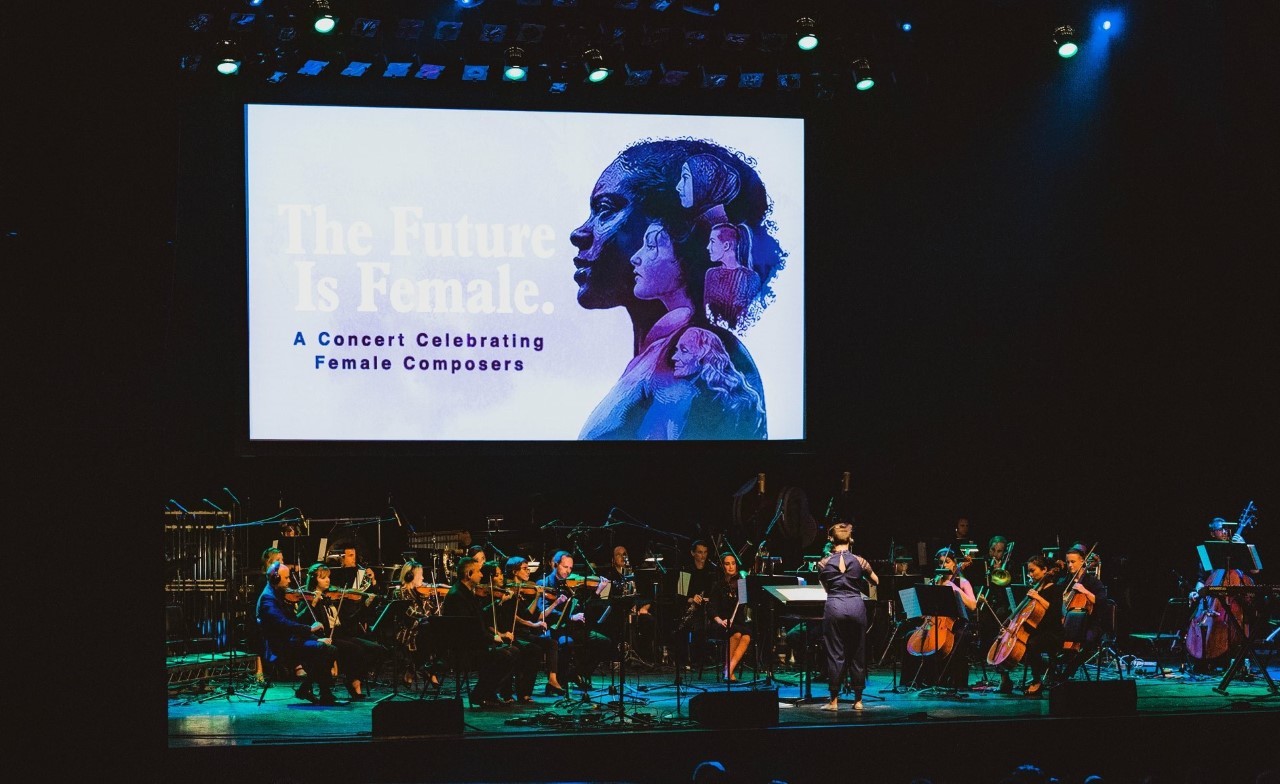 Sam speaks to composer Emily Rice about her career so far, working with Junkie XL, Brian Tyler, James Newton Howard and Laura Karpman, as well as her recent work scoring for the highly acclaimed short film, Mr. Malcom's List.
Emily Rice is a British born composer for film, who started her musical life as a cellist playing in orchestras and rock bands. She has recorded and conducted her work at Warner Brothers, Capitol Records, and The Wiltern, with members of the Hollywood Chamber Orchestra and others.
Her music can be heard on recent Hollywood blockbusters such as Tomb Raider, Mortal Engines and Alita: Battle Angel, and she has garnered a number of orchestration credits including The Mummy, Altered Carbon and Star Trek: Discovery. Emily recently scored the short film Mr Malcolm's List starring Gemma Chan and Freida Pinto, which now boasts over 780,000 views online and has a feature-length version in the works.
Emily is in increasing demand as a composer for indie films, and has several upcoming features later this year.
Thanks for joining us Emily, it's great to speak with you!
Thanks for chatting!
Before we discuss your recent projects, tell us how your journey into music composition began?
It's been quite the long and winding road, but I think that my path was always going to lead me here in the end. I started playing the cello when I was 7; I had to convince my skeptical parents to let me audition for lessons at school and music has been part of my life ever since.
I studied music A-level at an all-boys school on a scholarship (quite an experience!), and did my other classes at another college down the road simultaneously. I went on to study music at university and graduated wanting to do something in that field but not having a clue what. I then spent some time working and playing electric cello in bands in my spare time. The bands eventually led to me writing my own parts, and that was my first light bulb moment that maybe I could write music. I started thinking about that more and more; I liked the fact that writing music for songs meant that I was part of a storytelling process, but I knew that I didn't want to be a songwriter. Because of my cello playing background I'd always felt very connected to the orchestra and so I was eventually able to figure out how to pair that with storytelling. Looking back I'd grown up on Spielberg movies and John Williams' scores so it was really obvious!
Eventually I started having composition lessons at the weekend (I was working full-time), and applied to study film-scoring at USC in LA. I got in and moved to LA in 2014, graduating in 2015 with the support of a BAFTA LA scholarship. Then it really 'all began'!
Is there a film/project that stands out for you that inspired you to pursue a career in music?
One of my earliest musical memories, aside from playing the cello, is going to see the musical Oliver! in London's west end on a school trip. I was blown away and couldn't get it out of my head. The same thing happened when I went to see Cats and Phantom of the Opera, and I knew I had to do something like that. Not necessarily that, but something like that! In terms of music and picture, I was initially inspired by Bjork's music videos. I was fascinated by what she and her music video director Michel Gondry would come up with to enhance the narrative of her songs. I used to spend a lot of time trying to figure out what they were saying together.
Once I switched my attention to film music more specifically, I fell in love with John Powell's score to How To Train Your Dragon. I used to listen to it on the tube on my way to work every day for months. It's still my first choice to listen to when I go back home to London and jump on the tube!
You've worked with some incredible Hollywood composers such as; Brian Tyler, James Newton Howard, Junkie XL and Laura Karpman. That's incredible! What is it like working with these composers and does it influence your work?
It's a wild ride working with these guys, and it's been very exciting to work on some big projects. Each of them is at the top of their game in their own way, and all have specific strengths that I've been able to learn from. What I've appreciated the most is seeing how they organise themselves when working on big projects, even down to seemingly small things like file naming, because that can all get very complicated. Discipline is a big part of the work process as a composer and I've watched each of these composers go through their daily routines, and I've been able to absorb what works for me and what doesn't.
I've also become a faster writer, and have been able to refine my instincts and make good creative decisions more quickly. I've learned to walk that fine line between fighting for what I believe a project needs musically and giving the filmmakers what they want, and I've discovered that I do have a voice of my own. If anyone out there ever has the opportunity to write for another composer, you may find that it's like trying to fit a triangle into a square at times (and that's OK!).
Has there been a project so far that you have found the most challenging?
Last year I worked on a film called Mortal Engines. It was a big challenge because the edit process was very fast-paced and keeping the music up to date with the picture cut was a lot of work. This is a huge part of being a composer for film – being flexible in your approach and finding a way to collaborate with different filmmakers who each have their own way of working. Some filmmakers will give you an edit that doesn't change much after you start working, and others will find their story during the editing process. It was good practice!
Is there a particular project or piece that you are most proud of?
I'm proud of some of the first pieces I ever wrote, which were a set of string quintets. I was just starting to figure out who I am as a composer when I wrote them and so there is something quite unreserved about that music. It's not self-conscious. I'm also proud of the music I wrote to get into USC; their decision to accept me onto that film-scoring program changed the course of my life. Towards the end of last year I also put together a suite of my music, which I conducted to a live audience at The Wiltern in LA. That was a very proud and empowering moment for me.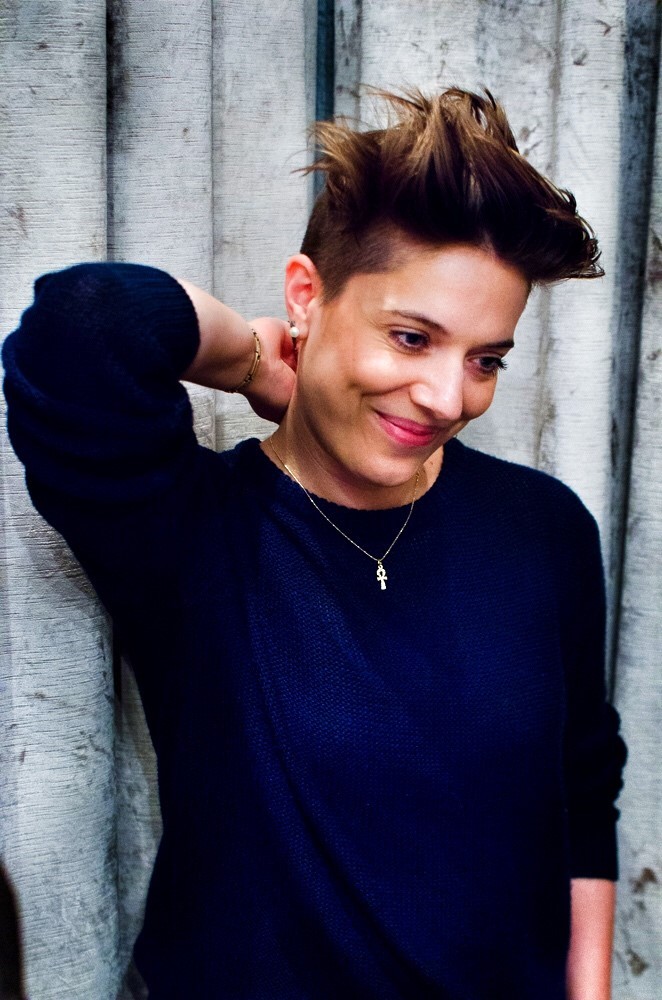 Where do you draw your inspiration from and how do you maintain creativity?
I suppose inspiration comes from everywhere. I definitely draw a lot from the creativity, energy and enthusiasm of whomever I'm working with, from photography, from my travels, from everything. It's also important to me to get away from wherever I'm living now and again as it refreshes my perspective on things, though sadly I don't get to do that as often as I'd like. In terms of maintaining creativity – for me it's really important to exercise and get some sleep.
Have there been any particular composers that have strongly inspired you?
I love John Powell's music, particularly his orchestral scores and his more recent vocal album. Growing up playing the cello in orchestras, I was also always a huge fan of Beethoven and Stravinsky, though the list is endless to be honest. We're all a combination of everything we've ever seen and heard.
I'm often asked this question about composers, but I have to throw some filmmakers into the mix too, that's the other half of my job so I'm going to twist it back! Stanley Kubrick is one of my favourite directors, as I love the variety across his body of work. I'm also a big fan of Steve McQueen, particularly Hunger and Shame which I find to be examples of very powerful filmmaking.
Is there a genre of film you haven't written for yet, that you would most like to explore?
I haven't done a straight up comedy or horror movie so far. Nor a western! I'm up for everything and anything to be honest. I've just been approached to do the underscore for a musical feature film, so that'll be a first too. I'd love to be the first woman to score a Bond movie (*wink wink*).
What's your general approach when beginning to score a project, take us through your process?
It does vary a bit, and often depends on my filmmakers and how they like to work. Part of my job is making sure that my director feels as comfortable as possible when discussing the music, and sometimes they will like to hear musical ideas before the film is shot.
Personally, I like to get on board at the script stage if I can because that way I can really absorb the story and get into the world of the film. Sometimes I will write some music based on a script and/or the director's look-book, often we will discuss musical references, things that they think have the right vibe. I might listen to music and/or films they've referenced. Then I just start. Sending along my first idea is always the most nerve-wracking part because you're just waiting to see where the music lands with the director. It's at this point that I find out whether or not the filmmaker will trust the process that I know we have to go through – throwing some music up against the picture and seeing what sticks and what doesn't, trusting that we will find all the musical answers but that it may not be instant.
Do you have a preferred DAW and/or plugins?
Yes, I use Cubase to do all of my writing, and Pro Tools to run film. If I'm lucky enough to be working with live musicians, then I'll also use Sibelius to get the music down on the page. In terms of plugins, I love Soundtoys and Fabfilter, and Melda Production make some cool stuff that I often use when I'm working on musical sound design.
OK so let's talk about one of your most recent projects. You recently scored the short film Mr. Malcolm's List, starring Gemma Chan and Freida Pinto, which has now had well over ¾ of a million views online in under 4 weeks, which is amazing! How did you first get involved in the project?
Thank you! We are so excited that thousands of people have seen our film and that they are enjoying it and want to see more. The way I got involved in the project was a combination of hard work and luck (which I think is usually the case to be honest!). I had been invited to have a piece of my music performed as part of The Future is Female concert series, which took place at The Wiltern in LA last September. I'd put together a 5-minute suite of my music and conducted it with a 30-piece orchestra. The director of Mr Malcolm's List, Emma Holly Jones, was in the audience. A few days later I was contacted by her producers to see if I would be interested in scoring their 'Jane Austen-esque romantic comedy with a twist'. The 'twist' was that Emma wanted to cast the film in a diverse manner, having the diversity of England today tell a story about England then ('then' being the 1800's).
Emma and I then met and she talked me through her ideas, the history of the script from when it first appeared on The Blacklist, and she showed me her ideas for the cast. Emma has such passion and drive that I knew that this project would be different. We are also fellow Brits, and I remember us bonding over an English fry-up, albeit we were somewhere in Hollywood. She offered me the job a few days later and needless to say, I was on board.
What kind of brief were you given to work with?
The film is a British period drama, and so with that comes a certain set of musical boundaries; what kind of harmony I might use, what instruments etc. Emma and I mostly focused on the tone of the film, and I actually first set to work writing a couple of pieces based on the script while they were away filming. We talked about how the production design and costumes would make subtle nods to the heritage of the characters, and the idea of reflecting this in the music too. Ultimately we decided against it for the short film. Instead we felt we would use the music to tie the piece together and so stuck to a more traditional period drama score.
Did you use any other period pieces for reference at all?
Not really. Emma sent me a playlist of music she liked, but the film wasn't temped at all (that is to say no temporary music was laid down against the film). We had briefly discussed the opening of Pride and Prejudice, and Emma was keen to have quite a sparse opening in terms of the music, at least up until the title card. So most of our references were to do with the tone and role of the music, rather than about specific pieces that already existed.
What was the biggest challenge on this project?
This film is all about the romance and the comedy. For me, I'm very much a romantic person at heart, and so I tended to focus on that side of the film for a long time. The film really needed a lighter, more comedic tone for the opening scene, and so it took a minute for my brain to switch. The final moment when ***spoiler alert*** Mr Malcolm and Selina finally lock eyes also needed to be very specific; it had to have a certain release but maintain this sense of expectation about what was to come next, so that took some extra special care and attention. I like a challenge though and the whole process was very creatively fulfilling for me.
Is there a particular moment you scored, that's a highlight for you in the film?
Yes! My favourite moment is the lone piano motif that comes in as Selina is revealed for the first time, reading the letter from Julia. I'd read that moment in the script and it had really stuck with me, so when I was writing away from picture that was the moment I kept imagining; the introduction of Selina. We also make little comedic nods to the footman character, which I really enjoyed scoring too.
OK my last question for you. What other projects do you have coming soon that can you tell us about at the moment?
I'm just finishing up on a short animated film, and have also been co-scoring a feature-length documentary. Once those are done I have a short film to tackle, about the morality and buy ativan canada ethics surrounding the idea of therapeutic amnesia as a type of medical treatment. I also have several indie features in the pipeline but those are all in the very early stages – lots of drama, car racing, murder, and long distance journey's involved!
Thanks again for joining us it's been a pleasure!
Thank you so much!
LINKS
We hope you enjoyed this interview, check out others in our Interviews section. Don't forget to sign up to our Monthly Newsletter to make sure you don't miss out on our reviews and interviews.
We also love to deliver as much content as we can but as a team of volunteers, we have a Patreon running to help us continue to deliver, see the links below!