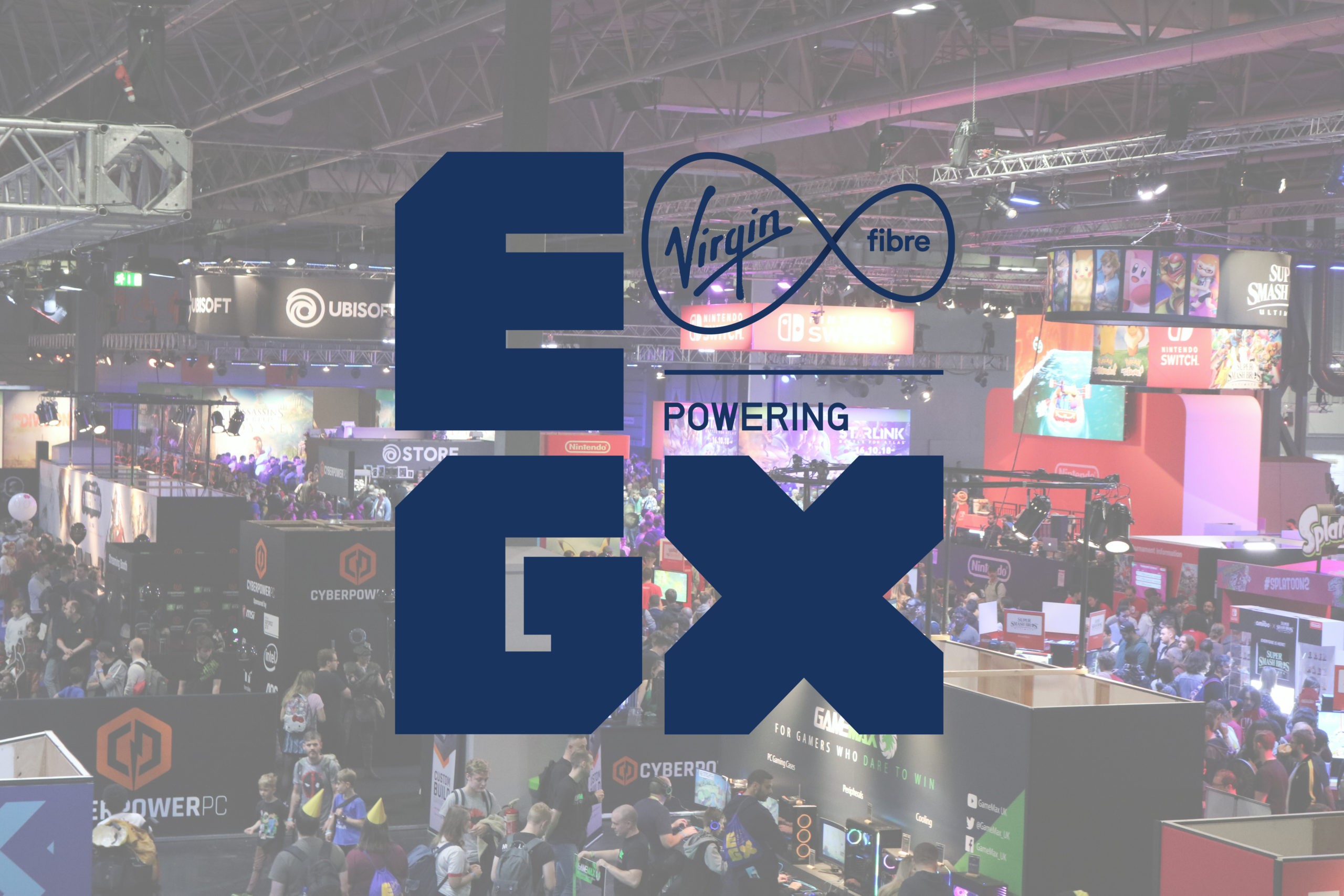 Article by Alyx Jones & Katie Tarrant
More than 2,500 fans and developers alike, travelled to the NEC in Birmingham this year for EGX 2018. With Saturday completely sold-out and not many tickets left for the other remaining days, queue times for games like Pokemon Let's Go and Life is Strange were up to 3 hours! That didn't matter though, EGX isn't just about the long queues for games; there is also a huge careers fair, plenty of talks over the whole 4 days in the EGX Theatre running developer sessions as well as 1-1 mentoring with industry specialists and of course…the partys!
A big presence from Sony this year was felt showing off the new Spiderman, and plenty of mini-games to play inside Dreams. Nintendo was also incredibly popular with the new Pokemon games, but there was also an unusually long wait to play the game "Untitled Goose Game". We've spent our time hunting through the hundreds of stands at EGX, looking for the best sounding games we can find, be it voice acting, music or sound design, just anything that sounds great!
Here are our top picks from EGX 2018 for audio:
Eternal Spirit
This game is a really beautiful game from the moment you sit down to play. It's heavily inspired by games such as Abzu and Journey, but definitely sets itself apart from these titles, and actually reminded me a little of Never Alone. There are winds blowing through the wintery scene and chimes ringing out. The sound design is heavy and powerful, from the crumbling of rocks to the glimmers of hope as we sit to meditate or interact with objects. The soundtrack from Journey clearly inspired the music just as much as the game design, there is a very recognisable motif that begins in the same way but then twists into a new direction. It's very clear that Austin Wintory's music was a heavy influence for the soundtrack but as the game progresses it does move into it's own with dancing flute patterns as we ride the Deer through the mountains.
The Bradwell Conspiracy
The Bradwell Conspiracy from Bossa Studios, sits in the world of first person exploration games, but with a heavy focus on puzzle solving. There are definite comparisons to be made with The Stanley Parable and Firewatch, with the use of voice acting central to its audio world. The game is set after some kind of natural disaster, where we can see Stone Henge through the huge glass windows, and we wake up amongst the rubble and leftover party decorations where everyone else was apparently evacuated. We have an AI guide that helps us navigate the game and instructs us in a similar way to the Portal games but we then also make contact with someone else apparently trapped in the building called Amber. Amber is a friendly presence in the world but also has wit to her and often interacts with our AI guide as well as making comments to us (for example, you can send her photos as you explore the game, but if you send her a lot, she asks you to stop spamming!).
To begin with there are big caverns, crumbling rocks falling around us with drones steadily filling our ears and occasional glassy twinkles. As we move further into The Bradwell Institute there are bird singing around us and pleasant music playing until it becomes more and more distorted, and we realise it has been coming from a radio. It's a really effective switch from 2D to 3D audio as the music moves from our personal soundtrack to a sound source in the environment. Further inside we are greeted by the familiar voice of Jonathan Ross who guides us through the employee induction and tries to help us solve puzzles that have been altered during the buildings collapse. Most importantly: the choice between cats and dogs!
Life is Strange 2
This was one of the games that crowds were keen to play, with 2-3 hour queue times, but also a worthwhile wait as the game demo was 20-25 minutes to play through (and I didn't even finish it in that time!). The relationship between the two brother immediately swings into focus as we enter the house as Sean and are asked to judge who should be allowed the final chocolate bar: your little brother Daniel, or your Dad. You then have to prepare yourself for a party by gathering snacks and a blanket. Sean's room has the option to turn on his music, and he raps along to the track if you leave it on long enough for the lyrics to start. It's really effective in making it feel real and imperfect, as Sean is only rapping to himself really, it's not a polished performance and that is what makes it so believable. Down in the garage Sean can also interact with his Dad, who is listening to his own music and the walls also feature posters of rock bands. Sean's Dad is from Mexico, however both siblings grew up in America and have never been, so don't have a noticeable accent that matches their Dads.
There were rumours that Daughter would continue to write music for Life is Strange 2 but I'm actually glad that this isn't the case, as this is a new game, with new characters that needs it's own soundtrack. Life is Strange has always been known for a heavy use of licensed music and this game is no exception, with regular opportunities to learn about individual characters from their own musical tastes. However it never strays too far from the familiar acoustic guitar ever-present in the franchise alongside intense buildups when things start to go wrong for the brothers.
Tracks – The Train Set Game
If creative, building games are your kind of thing, Tracks is a really lovely game, where you can feel like a child again. There are so many customisation options for building your own train set, from scuba divers to a wedding, if you can imagine it, you can put it together. Each placing of a wooden piece of track sounds familiar and satisfying and the wooden track sounds as the train drives over the joins, pushes into the realms of our imagination rather than what it sounds like in reality, but this is wholly more appropriate. While building, we have this lovely piano soundtrack that sits nicely in the mix, letting the sound effects take president but just creating a gentle atmosphere while encouraging our creativity.
The thing you will really appreciate about this game though, is the ability to place bells on the track and assign a musical note to them. By doing this, you can build up a whole piece of music if you wanted, and play it at different speeds. It's a really simple touch that has so many possibilities but also just feels satisfying to add musical notes at various points on your track to alert the little wooden townspeople to your presence.
Soundfall
A "rhythm based dungeon crawler" sounds like an entry to LUDUM DARE 41 with the theme of "incompatible game genres", however it really does work and is great fun to play. The levels in this game are procedurally generated but each track has an environment in which it is set. It's also a multiplayer co-op game with up to 4 players, all trying to time their moves to the beat of the music. The game at present doesn't have the function of being able to plug your own music into the system, but it's a feature they are really keen to add, so fingers crossed on that one!
The soundtrack itself is an EDM/electronica style, and naturally has a strong sense of rhythm, with that being the central focus of game play, it's important for the player to be able to pick up on where the beat falls and time their attacks to this. The tighter the player is synchronised with the beat, buy viagra 100mg the more damage their attacks do. It's a really interesting game mechanic, that also doesn't allow button mashing as a way to progress. Sometimes there's the slight issue of there being a faster rhythm alongside that kick drum, so it feels like you should time your moves to that as well, but that maybe just needs a little tweaking. The function of dashing on the off beat and striking on the beat was really satisfying once you get the hang of it. Definitely worth keeping an eye out for this one!
Kine
Several of the games I was drawn to at EGX were in SEGA's 'Leftfield Collection', and one of them in particular was Kine. Kine is a wonderfully quirky audio-centric game in which you play and navigate a series of levels as an instrument. Each time you complete a level, a new instrument is added to your ensemble, and the soundtrack evolves depending on what instrument you are navigating as. It was a brilliant twist on the idea of adaptive music and although still had a way to go in its development, showed fantastic potential as one of the few audio-focused games I have seen.
The Gardens Between
The Gardens Between is a wonderful puzzle adventure game that boasts a stunning visual aesthetic. The game follows best friends Arina and Frendt as you progress through a miscellany of miniature levels that you move around in a rotational format, similar to Fez. You move time forwards and backwards to uncover secrets, make discoveries, solve puzzles, and unravel the childhood story between the two characters. The game has a delicate ambient soundtrack that from what I heard namely consists of synthetic pads; laying a warm foundation for the rest of the sound design. The sound design, too, was wonderfully fitting and succeeded in enhancing a glorious world that I was itching to explore more of.

So there you have it, our favourite games from EGX 2018. We hope everyone who went had an awesome time and everyone that didn't has a list of new games to put on their wish lists!

LINKS
Official
Twitter
Facebook
We hope you enjoyed Alyx and Katie's review, check out others in our Reviews section. Don't forget to sign up to our Monthly Newsletter to make sure you don't miss out on our reviews and interviews.
We're also running a Patreon campaign to make sure we can keep bringing you regular, high quality content if you're feeling generous! Thanks for even sharing!
The Sound Architect