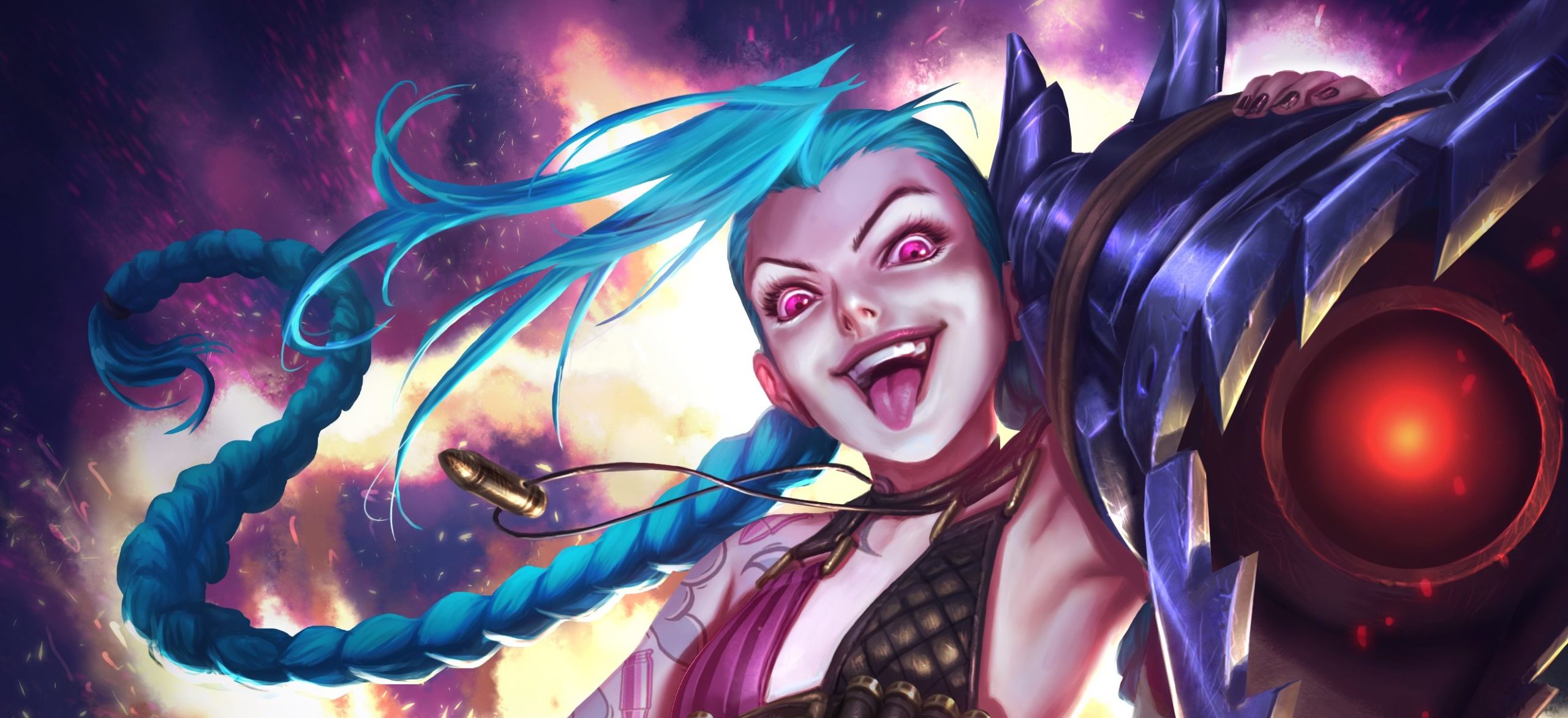 Polycount have announced Sound Design as a category for the first time in their Riot Creative Contest.
Attention all sound designers! Art community website Polycount kicked off earlier this month with an amazing opportunity to showcase your skills in the Riot Creative contest 2017; expect killer prizes and stiff competition. The entries are judged by League of Legends developers Riot Games and looking at the previous year's winners, the judges want the entries to be as true to League of Legends as possible.
There is a huge amount of lore behind League of Legends and each character has their own unique narrative, conveyed through hundreds of voice lines (yes even those for Rammus, OK!) and impressive SFX. Riot are known for their popular cinematic shorts, such as A New Dawn, A Twist of Fate and Xayah and Rakan: Wild Magic.
The Sound Design guidelines state that entrants must create 100% original, from scratch, fully designed, and fully mixed soundscape for this clip from Wild Magic. All audio must be original and recorded by you, so no SFX from commercially available libraries is allowed. They are also not accepting any musical accompaniments; SFX and voice only.
As part of the general entry rules, entrants must create a work in progress thread in the contest forum. While the contest started on November 6th, you have until January 31st to submit your entry. If the existing threads are anything to go by, the quality of work from entrants so far is outstanding.
Do you have an original idea that you think will blow the judges away? Let us know how you're getting on!
In case you need a bit of incentive to enter, here are the prizes for the sound design category:
First​ ​Place.​
One Pair (2 Total) Genelec 8030C Powered Studio Monitors (ARV $695.00 x 2 = $1390.00)
Second​ ​Place.​
Rode NTG-3 Shotgun Microphone (ARV $699.00)
Rode Blimp2 (ARV $299.00)
Third​ ​Place.​
Zoom H6 Handy Recorder (ARV $349.00) ● Zoom H6 Accessory Pack (ARV $59.00)
FULL GENERAL RULES
 Contest starts November 6, 2017 at 11:59 PM Pacific Time (PT). Stay tuned for official contest rules and guidelines which will be announced then!
The deadline for entries is January 31, 2018 at 11:59 PM Pacific Time (PT)
Winners will be announced and posted on Polycount, RealTime VFX, and on a Riot Art Site TBA
Artists participating in this contest must be a member of the Polycount Community. Registration is free by clicking here
One person per entry; no team entries
A WIP (work-in-progress) thread must be made and maintained in the contest sub-forum for your discipline:
A forum thread to ask questions regarding the contest – overview, rules, judging, and prizes – has been made specifically for this contest. Please ask your questions here, in the Riot Creative Contest 2017 Q&A thread
The art work submitted to this contest must be originally made for this contest. No existing art work will be accepted
Riot Games is the sole judge of the contest and the judgment will be final
When you're ready to submit your masterpiece, head over TBD
For the official contest rules, click here
Please note: Current partners, contractors, and employees of Riot Games are not eligible for participation in this contest
LINKS
Information about League of Legends
To stay up to date on more audio news, sign up to our monthly newsletter to make sure you don't miss out of news as well as our reviews and interviews.
We are also running a Patreon campaign to help support our team and help us bring you more awesome content at even higher quality!