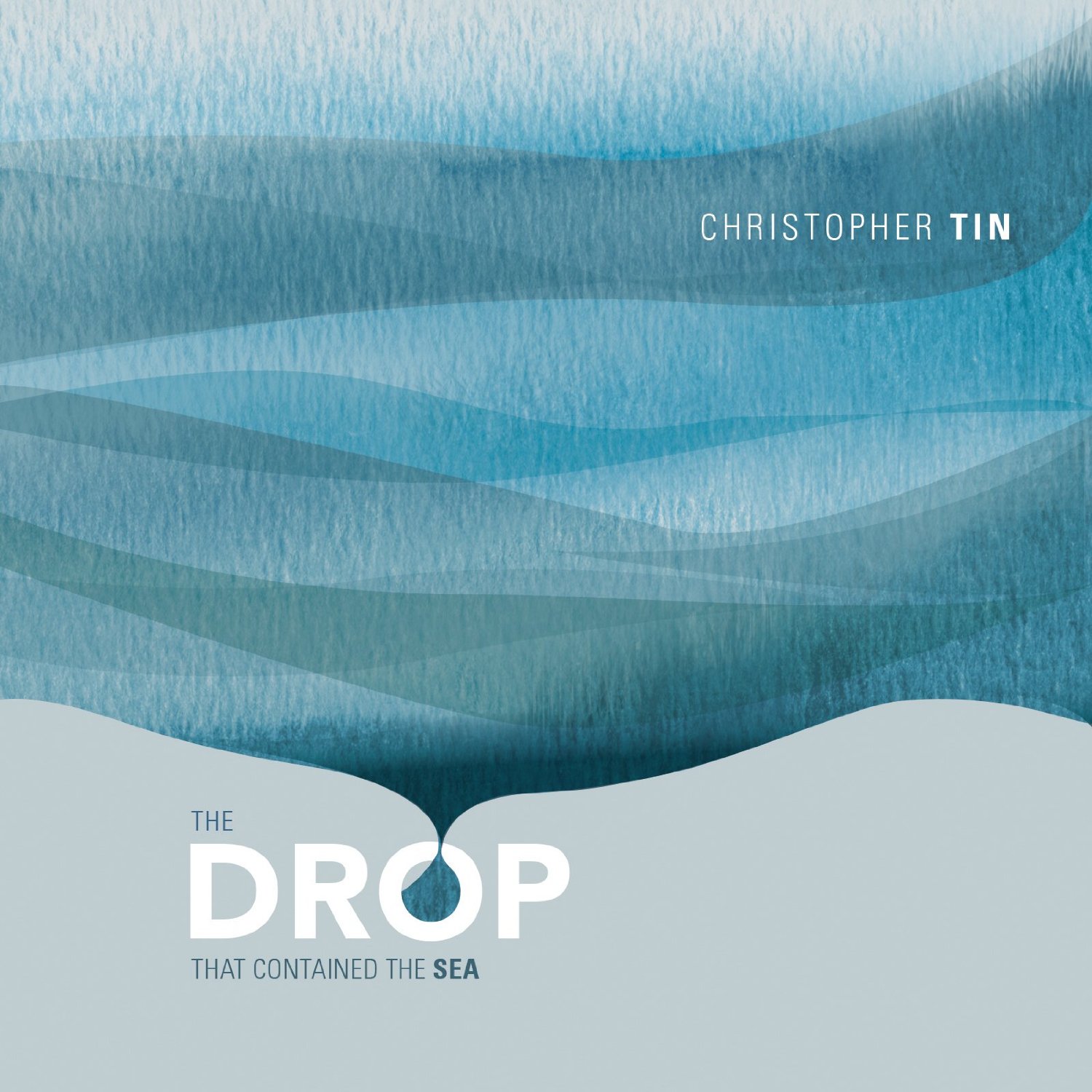 The Drop That Contained The Sea:
A Christopher Tin Review
Review by Andrew Overfield
Edited by Sam Hughes
Composer: Christopher Tin
Performance: The Drop That Contained The Sea
Venue: Barbican Centre, York
Date: 16th July 2016
Andrew Overfield reviews his recent adventure at York Barbican last night, seeing Christopher Tin live. 
I'd like to start off by introducing Christopher Tin. A now, world-renowned composer who shot into the musical spotlight upon the release of Civilization IV, the 2005 instalment of Sid Meier's series focussing on building and maintaining your own civilization and empire through ages of time and industrial development.
The attention came, from not only having a brilliant main theme, but from the fact that Tin's addition to the soundtrack enabled the OST to be eligible to be entered for consideration to the Best Instrumental Arrangement Accompanying Vocalist category of the 53rd Grammy Awards of 2010. That song was Baba Yetu.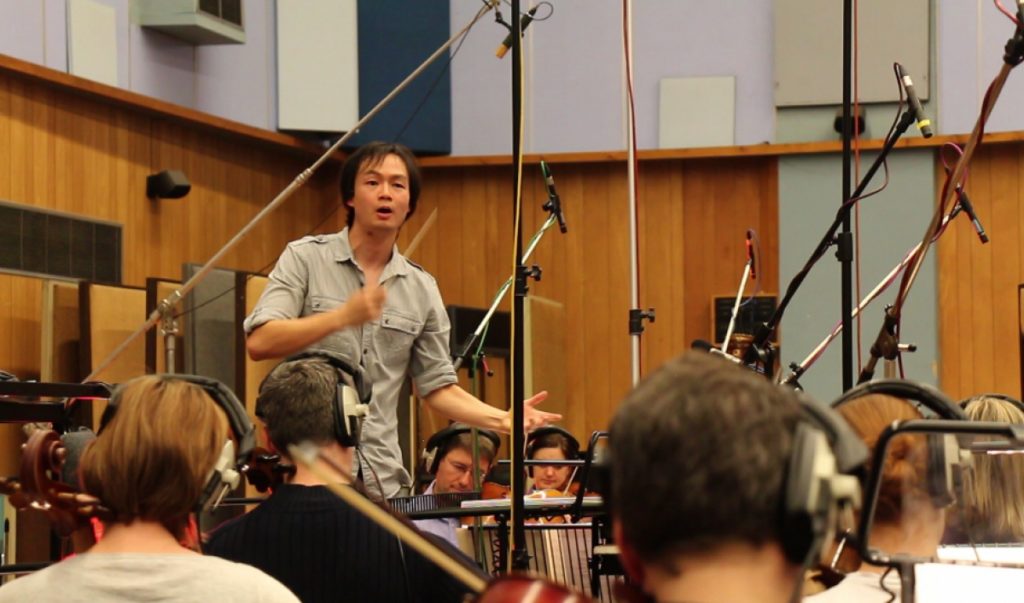 Not only was this a huge achievement for Tin himself, but for the entire videogame community throughout the world. The first time a videogame soundtrack has been nominated and subsequently won in history. Setting a new precedence which has now brought videogame music into a slightly more acceptable and accommodating popular music industry.
This paved the way for greatness and based on the initial success of Baba Yetu, Tin followed with an entire album of compositions in a similar vein in the form of Calling All Dawns.
I was not particularly aware of Chris until a year or so ago. We both attended the iDIG Music Festival in Dublin in 2015 where at Tommy Tallarico's Video Games Live, Tin conducted the performance of Baba Yetu live.
I was totally blown away by the moving way the Swahili vocals and empowering orchestration really hit a nerve with me. I became a tearful, happy fan.
We managed to catch-up after the show and share a drink and a chat and have kept somewhat in touch since.
When I discovered Chris was bringing on tour the live performances of his latest album of choral compositions in the form of The Drop That Contained The Sea, I could not pass up the opportunity to come and experience it and catch up with him.
The Talk That Contained The Origins
Prior to the show, I managed to attend a small talk on the music given by Chris at the Barbican Centre. A very informal chat where Chris discussed the performance we were about to hear for the evening and answered some questions from the group.
What I found, was a lot of fans of choral, classical and orchestral music had attended but right at the front of the crowd were videogame fans, asking questions about the upcoming Civilization VI (which Tin will perform the world premier of at Cadogan Hall in London this 19th July).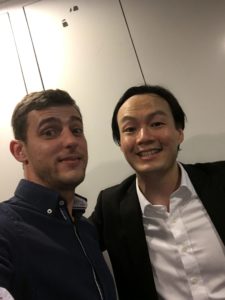 Tin discussed the meaning behind the title and theme of the album, following the journey of water through the course of it's journey over the earth. From a small stream, to the river, to the sea to a hurricane, into the clouds and returning to it's origins. Essentially a cycle of it's life.
He explained that the theme was taken from the notion that every drop of water contains the essence of the sea, just as every human contains the essence of humankind. He also mentioned that aside form deeper meanings and ideologies, he just wanted people to enjoy the music.
Tin discussed the choice of languages used in his pieces from many corners and cultures of the world and how he worked with the representative artists and how their ways were respected when putting together the lyrics and the compositions.
It was a somewhat intimate conversation with questions varying from compositional techniques to travelling habits and even some advice for fresh student composers in the form of immersing themselves in everything they can and writing what they can to gain further experience I their field of composition.
The Note That Contained The Music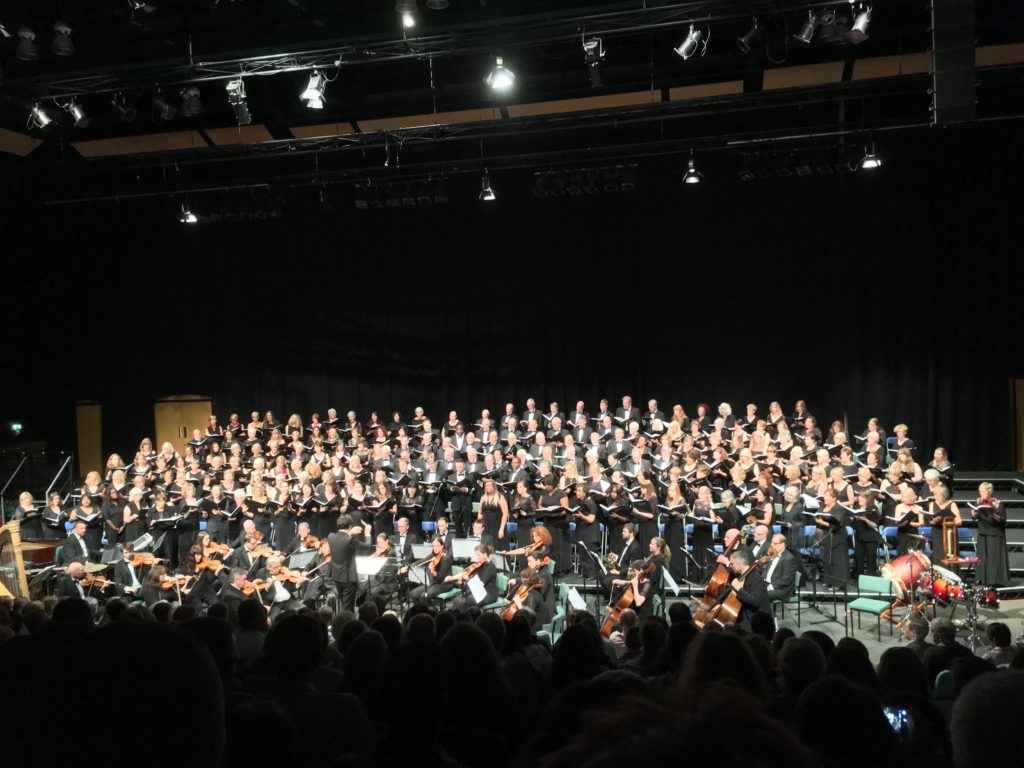 I found my way to my seat and was surprised with the company around me. I was sat in between classical choral music lovers and the other side, a pair of huge Civilization fans. There was quite the eclectic bunch of spectators with the videogame fans being represented slightly less than the rest. It was still good to see many members of my game audio community in attendance.
The artistic director of the Angel City Chorale, Sue Fink took the conductors podium and introduced her choir and York's very own Prima Choral Artists and kicked off with a cleverly orchestrated representation of a couple of American composer's works including a beautiful rendition of Randy Newman's Louisiana 1927. Also including their version of Toto's Africa, their cover that has gone viral millions of times over the world.
There was audience participation, there was laughter, there was a powerful presence of these two brilliant choirs completely filling the auditorium with their emotional voices.
Ewa Salecka also took the podium to introduce the Prima Vocal Ensemble of York and all of their 200+ voices filled the air. With renditions of Chris' award winning Baba Yetu and other pieces from the Calling All Dawns album.
The second act, Tin took the stage and gave us The Drop That Contained The Sea.
I have always tended to stray away from choral music, mostly due to the lack of available resources in terms of my own sample libraries but I must say, I'm turned on and tuned in to how powerful an ensemble such as this can be. There's a dynamic you can obtain from the human voice that no other instrument can mimic or even touch in terms of versatility and emotion.
I want to give a special well done to the soloists that performed on all of the pieces, their emotion and ferocity as well as pronouncing lyrics of some ancient and even extinct languages must have been a feat to overcome. I didn't catch their names but hearing their immense performances made me sit up and thin, I need that voice! How do I get that soloist on my work!?
I was also extremely impressed with the Mowbray Orchestra. Their efforts were second to none. With only as small selection of musicians, not much large than a small chamber orchestra gave a powerful performance which cut through the voices just clearly enough to compliment with vocals and give us a brilliant musical narrative to spectate to. I especially want to pat on the back the percussionists which being only 3, still managed to jump from gong to tambourine, to chimes to triangle to drum kit and various other ethnic instruments. They were extremely hard at work ensuring their positioning and timing was spot on so a big thumbs up to you guys!
There was no overuse of what I like to call 'orchestral icing'. Things like portamento or glissando notes being overplayed. It had just enough of the icing on the cake to keep the listener engaged without fatiguing the ears. There were some very difficult legato passages that the two guys in the horn section were left breathless at the end of the phrase but you could see the pure effort in their faces. It was truly an experience.
Baba Yetu was certainly a highlight of my evening, but I especially liked Waloyo Yamoni. The way the the tenors complimented the rest of the choir and how the lead vocals gave an upbeat yet moving performance. Watching Chris conduct his own work, you can tell he's loving every second with the amount of fierce energy he exuberates as he manipulates his performers into a performance of epic proportions.
The performance ended with a resounding standing ovation from all will calls of "encore" from videogame and choral music fans alike.
The Night That Contained The Fun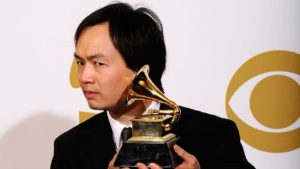 I stuck around in the lobby afterwards to talk to some of the attendees who gave similar responses all round. The night was well received with nothing but positivity. I still tended to get the feeling from some audience members that videogame music wasn't as well received as 'modern classical' music but their opinions seemed to be swayed after the show.
It was great to speak to Christopher Tin himself, who very very kindly said:
"It was a thrill to be able to conduct the European premiere of The Drop That Contained the Sea in front of the York audience, and especially nice to reconnect with familiar faces, like Andrew Overfield of Sound Architect." 
I even got a chance to meet with the Sheriff of York, Mr Jonathan Tyler and the Sheriff's Lady, Brenda. Who both were very receptive of the show and thoroughly enjoyed it. Commending the work of Tin and grateful they were able to experience the show in this form.
Overall
I would highly recommend Christopher Tin's music to anyone. His inoffensive approach to themes and chord progressions allows fans of all music genres, from pop music to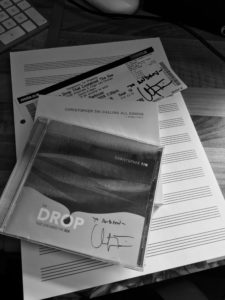 rockers at heart (like me), to relate to his compositions. This added with the intricate orchestration he adds that breathes a life into these themes makes a recipe for wonderful works that can be enjoyed by any.
The show has something for everyone, quite melodies, audience participation, moving music and a collaborative choir that will metaphorically knock your socks off!
I supported Chris by purchasing physical copies of his work at the venue and I urge you to do the same if you enjoy his work. There is one more show 'up north' this evening at Harrogate's Royal Hall in preparation for London's Cadogan Hall on 19th July. Which will also include the world premier of the new theme for Civilization VI. Tickets are still available at the links below.
Until next time…
Royal Hall Harrogate Tickets – 17th July 2016
Cadogen Hall London Tickets – 19th July 2016
LINKS
Official
Facebook
Twitter
We hope you enjoyed Andy's review, check out others in our Reviews section. Don't forget to sign up to our Monthly Newsletter to make sure you don't miss out on our reviews and interviews. 
We're also running a Patreon campaign to make sure we can keep bringing you regular, high quality content if you're feeling generous! Thanks for even sharing!
The Sound Architect