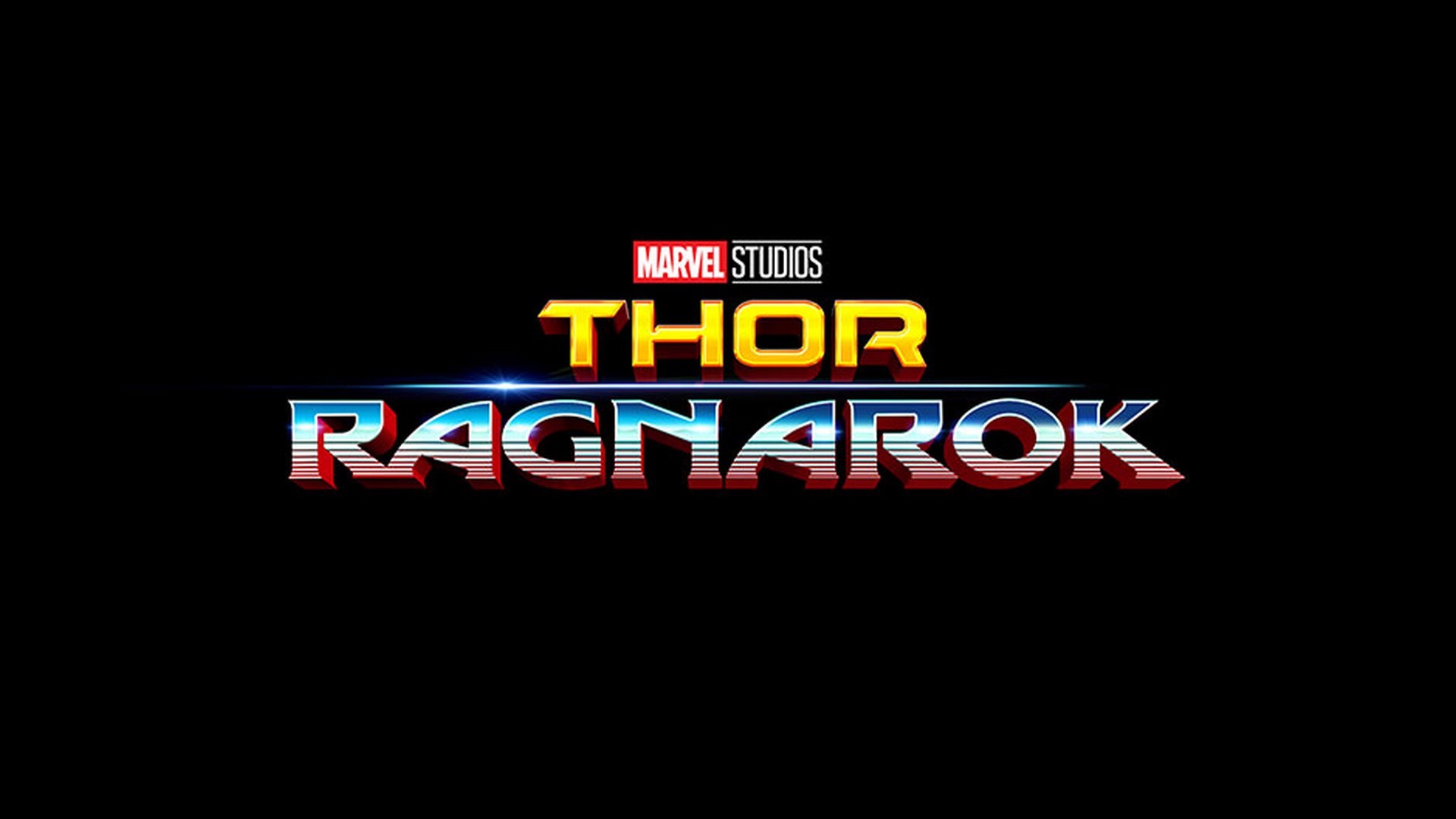 Review by Katie Tarrant
Edited by Sam Hughes
Directed by: Taika Waititi
Composer: Mark Mothersbaugh
Sound Design: Skywalker Sound
Long awaited, Thor: Ragnarok is the third instalment in Marvel's Thor series, and for me has been one of the best Marvel movies so far. Directed by Taika Waititi, Ragnarok is action-packed, visually stunning, well-structured, and downright hilarious. Like all Marvel movies, I watched Ragnorok in IMAX 3D and was relieved that for once the mix was relatively balanced, rather than blasting the life out of the sub like a lot of IMAX screens tend to do. Marvel movies always set a high standard for audio, and I knew this time would be no different.
Music
As the role of composer changed hands again, Marvel brought on composer Mark Mothersbaugh to score Ragnarok, whose previous credits include the Alvin and the Chipmunks movies, The Lego Movie, 21 Jump Street and many more. With such a diverse back catalogue, I was excited to hear what Mothersbaugh would bring to the Marvel table, and was overjoyed to hear he hadn't opted for a stereotypical score.
One thing that I have personally experienced with several Marvel films is that their scores are functional rather than memorable. They are always phenomenally well-produced, grandiose, and perfectly catered to the movies, and from that perspective I can never complain. But I have been longing to hear some timbres, melodies or hooks that stood out, and that hasn't happened for a while. Until now. I was interested to read that Mothersbaugh was aware of this issue, and had seen a video analysing exactly why the Marvel universe sounds the way it does. That awareness significantly influenced the way in which he then went on to score Ragnarok, and it had such a positive effect.
Whilst Mothersbaugh's score had several tracks that did exactly what a Marvel score needs to do (i.e. support the scene in an epic orchestral fashion), he also wove some synth and electronic elements throughout his other pieces which immediately brought a new flavour to the mix. Most likely influenced by his pop background, it was surprising how fitting his creative direction was to the film. With the recent growth in retrowave and synthwave genres, Mothersbaugh's score fit in perfectly not only with the film, but with what society currently has an ear for. These moments also created a nice contrast with his more dramatic pieces, which at times felt reminiscent of John Williams' work on Star Wars. 
The soundtrack also gave a nod to previous Thor themes from Patrick Doyle and Brian Tyler, as well as Joseph Harnell's 'The Lonely Man' from The Incredible Hulk, and a few other Marvel pieces. The score was recorded at Abbey Road Studios, and the full team involved in the production can be found here. I was also amazed to see individual credits for a nyckelharpa player (Clare Salaman) and duduk player (Martin Robertson); two very unique instruments that are rarely found in any score, let alone a Marvel one.
Some of my soundtrack highlights were Grandmaster's Chambers, What Heroes Do, and the Grandmaster Jam Session. The music held a nice level throughout the film, becoming bolder to suit the climactic moments, and pulsing in the background in between. The Grandmaster Jam Session also sat really nicely in the mix alongside the rest of the sound and walla, and set the perfect tone for what was one of my favourite scenes in the film. Mark's original score was also interlaced with some aptly chosen licensed tracks, including the Immigrant Song by Led Zeppelin which made for the most badass fight scene underscore.
Sound Design
All Marvel movies come jam-packed with bold soundscapes and lots of action, and Ragnorok was no different. As the role of composer changes hands, the company responsible for the sound design does too. Ragnarok was tackled by the accomplished veterans of Skywalker Sound, who have designed previous Marvel projects, including Doctor Strange, Captain America: Civil War, both Guardians of the Galaxy movies, Ant-Man and more. Throughout the film, the mix of the film was meticulously balanced and conveyed everything in equal measure whilst drawing your focus to what was important.
For some reason, I was really drawn to the dynamic in this movie, more-so than ones I've seen before. The story flowed smoothly between dramatic tension and sudden calm or comedy, and the audio reflected this throughout. Thor's journey of getting back to Asgard was quite contrasted with Hela's own journey of attempting to overthrow the city in his absence. Thor's story had its hurdles, but ultimately felt much more light-hearted, especially when running parallel with the death and destruction taking place in Asgard. The audio did well to convey this as we moved from the chaotic combat soundscapes in Asgard, to both the delicate and unexpected peaks and troughs of Thor's progress.
Speaking of contrast, one part of the film I particularly enjoyed was Thor and Hulk's fight scene, followed by their conversation in Hulk's room. I loved how effortlessly the sound design went from the fierce weapon impacts, destruction and roaring crowds to the delicate trickle of Hulk's bath tub water and his damp footsteps around his tiled flooring. In some of the more intense fight scenes, I found some of the weapon strikes a bit abrasive in the high end. With lots of swords scrapes and hammer hits, it was to be expected, and naturally this is often down to the cinema rather than the film mix itself.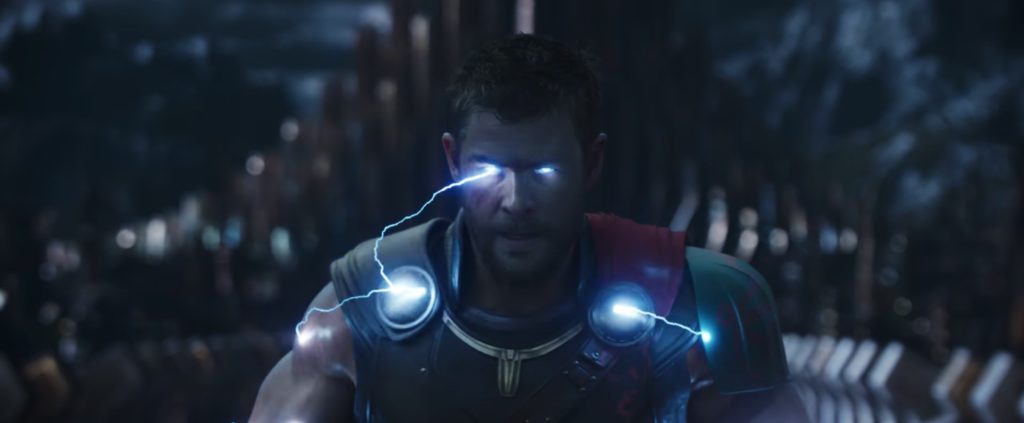 One thing I also loved was Thor's lightning. It features at several points during the film on a few different scales, building up to his final battle, but the soundscape the team built when he is channelling his powers for that moment sounded incredible. They encapsulated a lot of detail across the spectrum, from the fine sparks and flutters of static and electricity, to the intensity of the full lightning strikes. It made for a pretty impactful scene with the ferocity of the lightning forks surrounding Asgard before he dropped down on to the bridge in a flurry of sparks. The sense of energy also translated really well between these smaller sparks and flurries of electricity and his climactic use of his powers.
Dialogue
Ragnarok's story traversed through an array of different and obscure environments, and it was great hearing how the sound design and dialogue evolved throughout those locations. That being said, there were a few moments where I felt as though the dialogue was not quite sitting in the space. At several points throughout the film, it sounded as though Hela's dialogue in particular was mildly separated from the rest of the characters in her scenes. This may have been because the tone of her voice stuck out more than her co-stars, but I had multiple occasions where I felt like I was listening to actress Cate Blanchett's voice in a studio, rather than Hela's voice in the film's environment. However, it was a mild issue amongst otherwise fantastic content.
Conversely, I loved how the Hulk's voice was treated. Whilst I've not done a side-by-side comparison with previous Marvel films, the Hulk held a really sweet spot in the mix in every scene he was in for Ragnarok, both with the sound design of his movements and his dialogue. His aural presence felt cavernous yet delicate at the same time, and I could almost hear the way his sound represented the blend between Hulk's boisterous physical form and Banner's sensitive inner personality. Thor and Hulk's fight scene was also a great scene with the balance of the crowd chants and cries sitting perfectly behind the rest of the audio so the focus was always in the right place.
The final sound mix and ADR was recorded at The Walt Disney Studios in California, with additional ADR recorded at Crawford Sound in Georgia. It has always amazed me how well continuity is maintained in the audio across such a vast team with Marvel movies. There were never any extremities in how the audio was handled in Ragnarok, such as over-intensive reverbs or sounds fighting for presence in the mix. The soundscape felt appropriate throughout and everything held its place with ease thanks to the incredible work these teams have done.
Conclusion
Overall, Thor: Ragnarok was a fantastic film and Taika Waititi has really set the standard for how a Marvel film should be. The casting was fantastic, and the story had all the necessary peaks and troughs to qualify as a superhero movie, whilst never verging on being too serious. The audio progressed and evolved in perfect sync with the plot points. It ensured it was always there to provide glue or enhance dynamic where it was needed, and had a killer soundtrack to boot.
LINKS
Official
Twitter
Facebook
We hope you enjoyed Katie's review, check out others in our Reviews section. Don't forget to sign up to our Monthly Newsletter to make sure you don't miss out on our reviews and interviews.
We're also running a Patreon campaign to make sure we can keep bringing you regular, high quality content if you're feeling generous! Thanks for even sharing!
The Sound Architect