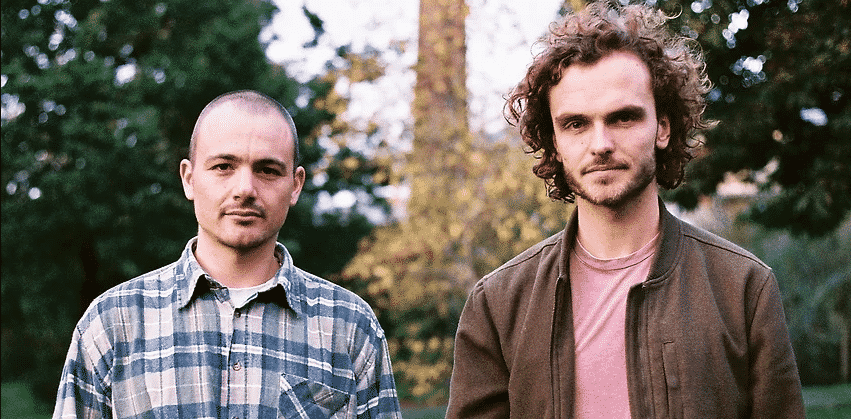 (TSAP S03E16)
Sam caught up with composing  duo Aaron May and David Ridley, where they chat about how they met, their musical origins, their recent work on VILLIAN and so much more!

Special thanks to Callum Tennick for editing.
Like what you hear? Why not drop us a quick review on Podchaser!
Want to sponsor an episode? E-mail Sam at sam@thesoundarchitect.co.uk for your sponsorship to be read out on the podcast.  
"Aaron May and David Ridley are award-winning composers who collaborate on music for film. As a duo, they create bold, unique music, with a contemporary-classical and electronic edge.  They throw together their contrasting skill sets to develop rich soundscapes and evocative melodies.  Their collaborative approach brings an openness to the process of writing for film, and a distinct sound-world for each new project.  After scoring several short films, they will make their feature-length debut in 2020 with the score for Villain, a film by Philip Barantini.
With a background in contemporary classical and electroacoustic music, Aaron enjoys working with both music and sound design, and his compositions often blur the lines between the two mediums.  He has composed music and sound for broadcasters including CBBC and BBC Radio 4, and has created multi-channel works for installations in spaces including The V&A, The Science Museum and The Museum of London. He was awarded Best Sound Design: Television Series (Music + Sound Awards 2016) for his work on Messy Goes to Okido (CBBC).

As a multi-instrumentalist, David specialises in piano, violin, viola, and voice and has been involved with orchestras throughout his life.  He has scored over twenty plays and directed music for theatres including the National Theatre and the Royal Shakespeare Company.  In 2014, he was awarded the MTN Award for Innovation for his experimental electronic score for Lorraine & Alan, which he developed with his theatre company, Bucket Club.
Aaron and David met at The University of Bristol, where they were faculty of arts composition scholars."
LINKS
We run the site voluntarily and like to keep the lights on (and the hosting up to date) so any support via our Patreon is also much appreciated!
Thanks for listening to this episode of The Sound Architect Podcast! 
Stay up to date via our Monthly Newsletter as well: www.thesoundarchitect.co.uk/newsletter