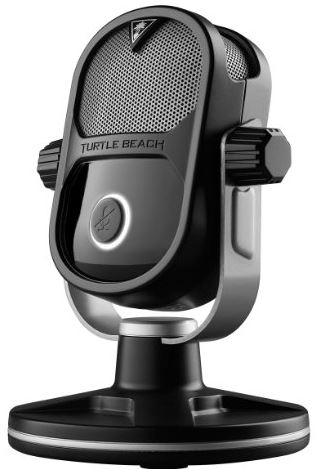 Turtle Beach has announced that they are releasing a new professional quality desktop microphone created for gamers that are livestreaming from their consoles. The Stream Mic allows the content creators to livestream with a professional quality microphone directly from their console, but is also available for use with PC and Mac.
"With the continued growth of console livestreaming, we saw an opportunity to not only enter a new market, but to do so in true Turtle Beach form by introducing another high-quality product that works across multiple platforms and improves the experience through innovative features and better audio. Not only is the STREAM MIC the first and only mic that allows gamers to livestream directly from Xbox One (in addition to the other platforms), but it also provides studio-quality digital voice processing tools and software designed to elevate gamers' livestreaming content to new heights." – Juergen Stark, CEO, Turtle Beach Corporation.
The Stream Mic is available now for £79.99/$99.95 online and in-store.