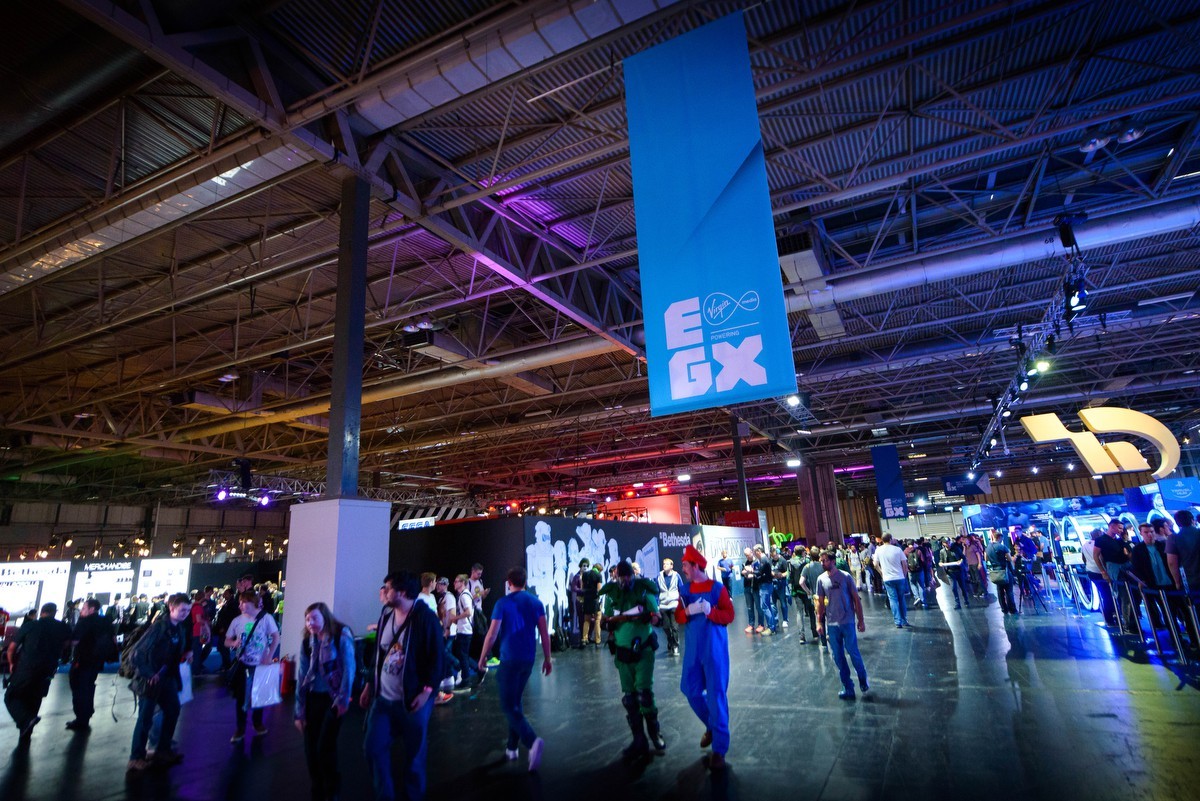 Article by Alyx Jones
A last minute addition to the EGX Rezzed Sessions saw "A Conversation with Geralt of Rivia: Doug Cockle, Voice of the Witcher" join our Friday morning schedule!
Bertie (Eurogamer) hosted the session at 11:30am over on the Rezzed Stage. It wasn't long before questions were asked about acting for sex scenes in The Witcher, and Doug commented that it was kind of fun but it's a real challenge showing that side of yourself, when there is a producer and engineer sat watching on the other side of the glass!
Doug said that VO work is often quite a solitary profession, and the only other actor from The Witcher he had met was Jaimi Barbakoff who plays Triss. He said he finds that VO work for video games, requires actors who are very imaginative and creative as you often find yourself with nothing to act to, and especially if you are the first person recording your lines as part of a conversation, there's nobody to bounce off. Often Pickups were needed (when lines are re-recorded after the 2nd half have been done, if anything doesn't work).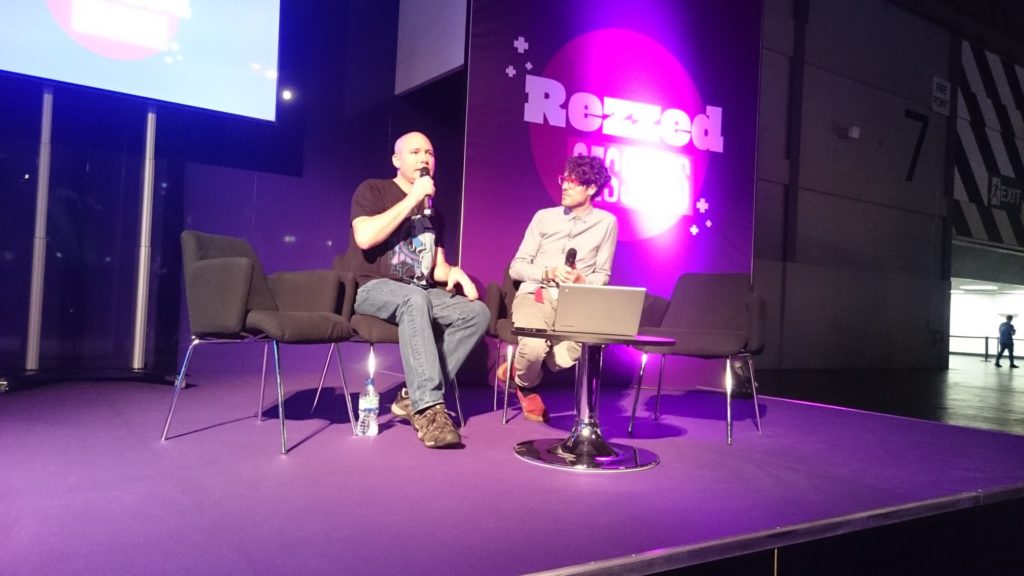 Top tips from Doug Cockle for anyone interested in getting into VO work for video games are:
-Be truthful to the character you're playing and the world they inhabit
-Persistence, Persistence, Persistence
-Belive in yourself and what you have to offer, you will get knocked back and you will get hurt, but always keep your options open!
Doug also has a request for anyone reading: "Spam Netflix and tell them to get him involved with The Witcher TV Series!"
Sunday also saw a fabulous last minute addition of Jay Britton and Amelia Tyler talking with Bertie from Eurogamer about "What it's like being a video game voice over artist" over in the EGX Theatre. This session was also live streamed on Twitch if you couldn't make it!
They talked a little bit about how they got into voice acting, with Jay saying as a kid he would do voices and always had them living in his imagination, with Amelia going along to a commercial recording when her Mum couldn't get a babysitter!
Jay talked about the importance of being emotionally agile as an actor, one second you may be foraging for food in the vocal booth and the next quickly having to transition to being tortured and it being the worst moments of your life. Amelia said she also found this emotionally challenging and always needed time to unwind or go for a walk after a recording session.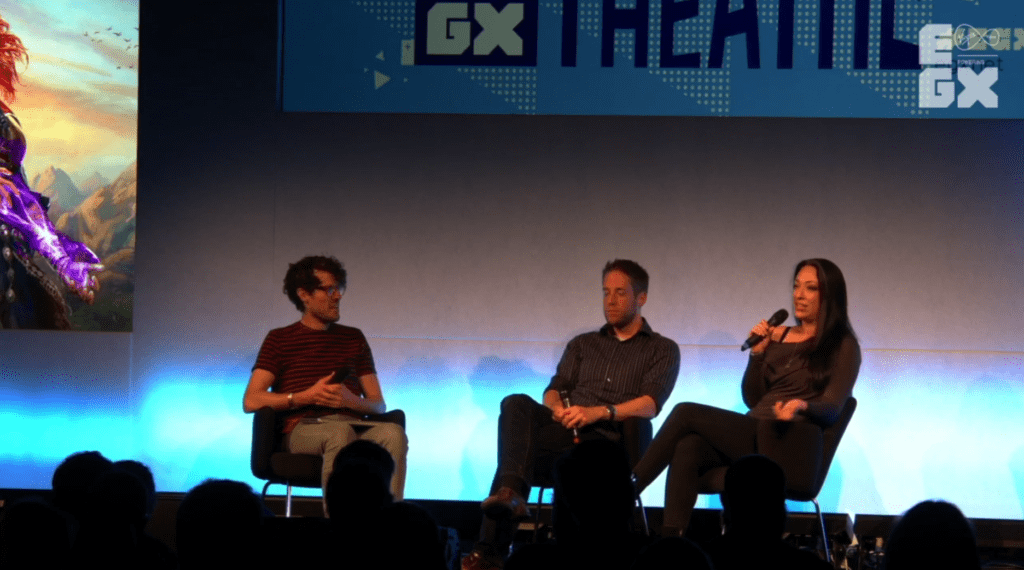 Top tips from Jay for getting into VO work were:
-Meet game developers and have a genuine interest in what they do. Know the industry, know the game, know the audio context!
-Focus on the acting part, the voice will come.
Top tips from Amelia were:
-Know who you are and your own strengths and weaknesses
-Find someone brutally honest to tell you what those are!
-Don't try too hard at networking, be friends with people, chat about crisps, don't come at them with a hard sell.
It also came up that when it come to showreels, know what your sound is, and Amelia wanted to stress the importance of having really good training. She recommends Mel Churcher and says to tweet to her if you want any more recommendations!
LINKS
Official
Twitter
Facebook
We hope you enjoyed Alyx's review, check out others in our Reviews section. Don't forget to sign up to our Monthly Newsletter to make sure you don't miss out on our reviews and interviews.