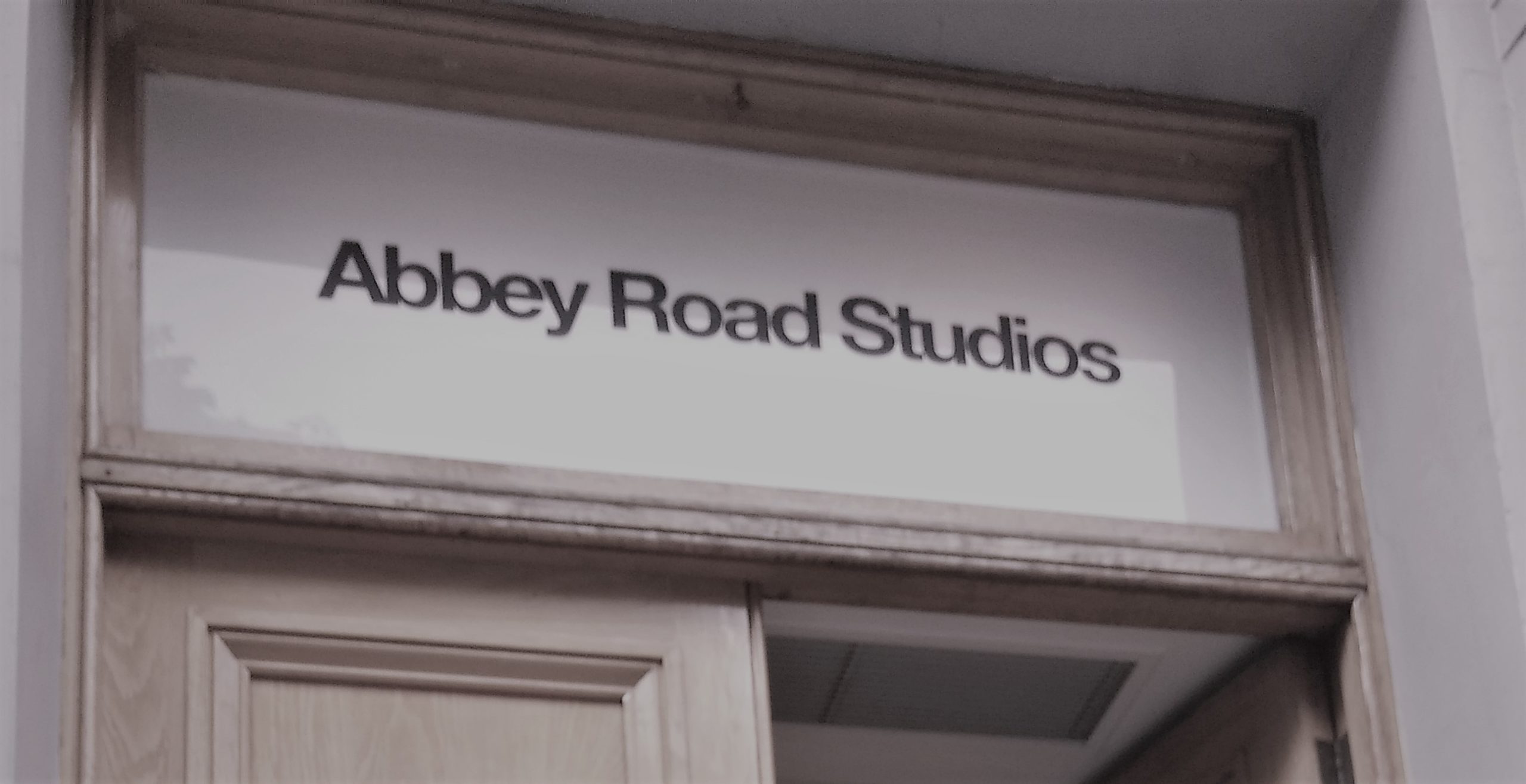 Article by Sam Hughes
EDIT: Now with this behind the scenes video recorded at the time!

Sam Hughes recounts his trip to Abbey Road Studios to observe the recording sessions with The Philharmonia for ARK: Survival Evolved's soundtrack, composed by Gareth Coker.
I can not even express how much excitement I felt for my first ever trip to Abbey Road Studios. As a musician, sound designer and all round audio nerd, this was a place I had dreamed about visiting for years. When entering the building, the sheer legacy of bands, orchestras and scores recorded at Abbey Road hits you. Studio One has seen immense scores such as Star Wars, Harry Potter, Lord of the Rings and many more. Then there's the fact that the orchestra performing was The Philharmonia, with a wealth of experience recording amazing scores for film, TV, and games under their belts.
Most of you will know Gareth Coker for his soundtrack to Ori and the Blind Forest (Hear our interview HERE), and this was his first time recording at Abbey Road Studios, as well as the UK in general. I count myself extremely fortunate being able to gain this immensely unique insight into such an amazing process, whilst listening to a phenomenal soundtrack. Having not played ARK: Survival Evolved, I came in with completely fresh ears to Gareth Coker's score. Players of the game, which is currently in game preview/early access, will currently be listening to the mock up version of the tracks, with these recording sessions taking place for the full release (TBC).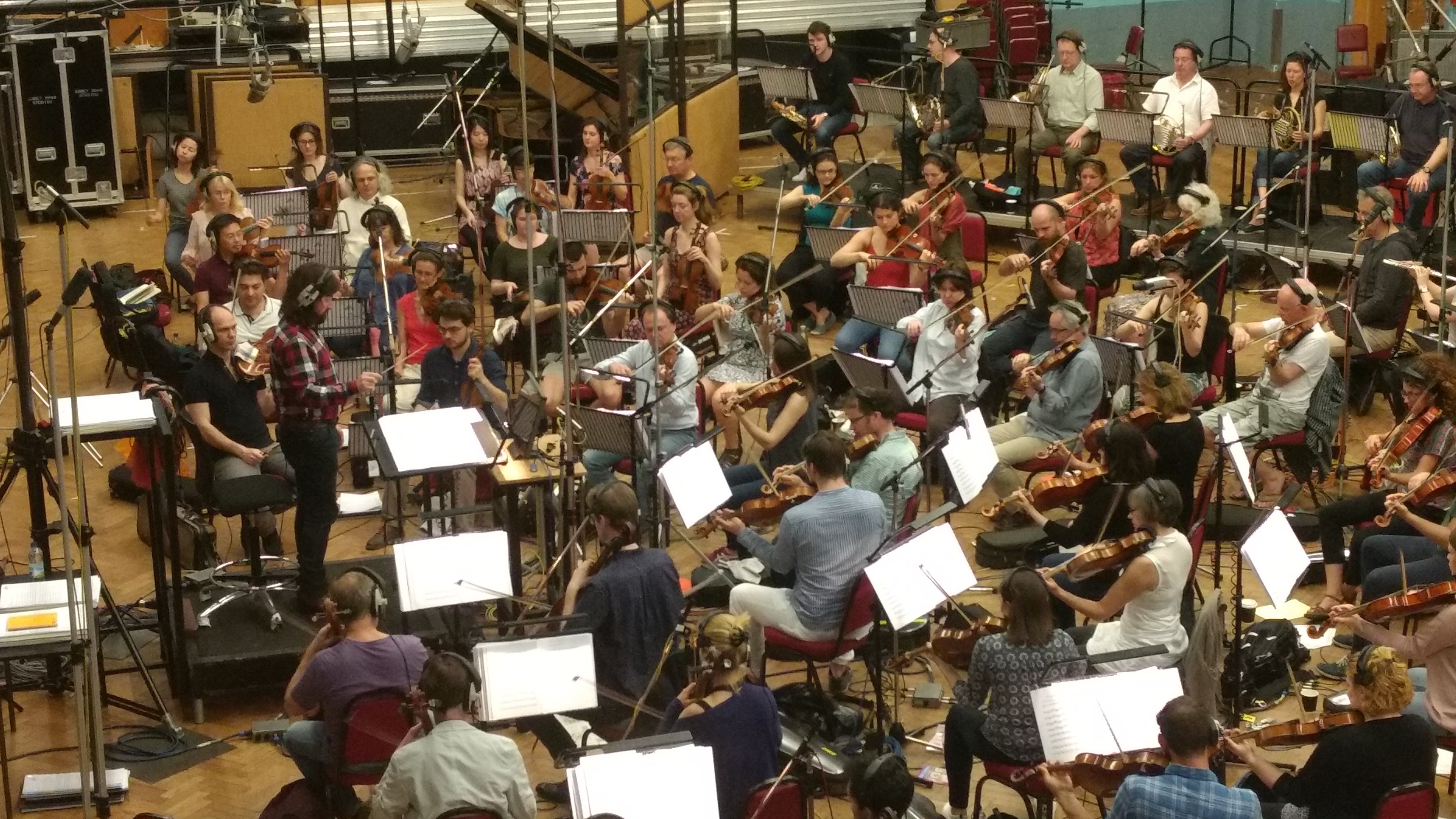 One thing I feel is very important to put across is how much effort is put into something like this, and how many people there are involved. So even though this doesn't include every single person involved still, here's a brief rundown of some of the process.
It all starts with Gareth contacting music recording manager, Paul Talkington, who then discusses with Gareth about Gareth's needs for the performance, orchestration, number of players etc. 3 orchestrators were used (as well as Gareth himself of course); Justin Bell, Alexander Rudd (Who also conducted the sessions amazingly) and Zach Lemmon (Also did a fantastic job as Score Co-ordinator). All this information goes to the office of The Philharmonia related to the field (i.e. games). After this has all been confirmed sessions and players start to get booked. Assistant Orchestra Personnel Manager (fixer), David Thomas, acts as official liaison between the orchestra and the team, booking players and being on site for any issues that need fixing on the day.
For this recording session alone, there were 93 phenomenally talented players of The Philharmonia across strings, woodwind, brass and percussion sections. There were 8030 sheets of A4 music, meaning more than 16 reams! The total number for the score paper pages was 3258 A3 size, so that's a LOT of music! Eric Buchholz was the copyist. He was the one that prepared all the scores and parts (around 2040 parts). These were then sent to industry veteran, Allan Wilson. Allan was librarian, in charge of overseeing the UK side of music prep, music printing and onsite copyist, assisted by Ann Barnard.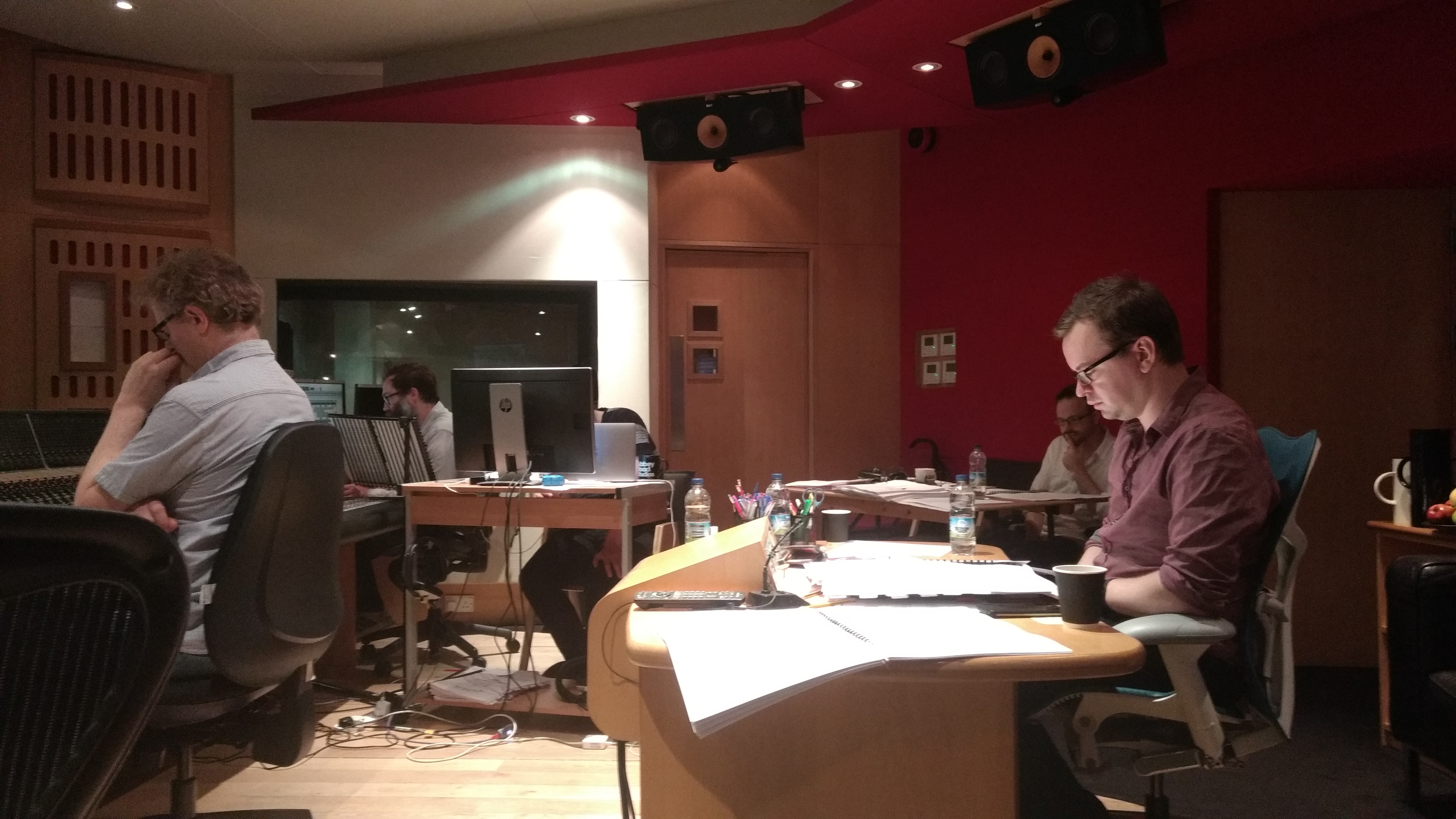 Then in the studio there's another 4 people in there along with Gareth. This includes Zach, mentioned before, sound engineer extraordinaire, Simon Rhodes, who has worked on hundreds of awesome scores, along with Gordon Davidson, Pro Tools Engineer and George Oulton as Assistant Engineer.
There's also so many other people to consider, including Barry Brown leading a four man team for stage management, coordinating delivery and removal of the instruments. Then there are many more people to consider, but you get the idea! So many people involved in putting something like this together. Then of course there's the post-production process. After the music is recorded, the score has to go through post-production with mixing done by mixing engineer Steve Kempster, assisted by Matt Friedman, whose role is to prep, tidy, and comp all sessions for Steve.
Now, onto the music itself. Just, wow. I was in absolute awe of Gareth's writing as well as The Philharmonia's performance. I understand orchestras of this calibre are expected to be able to buy cialis cheap perform amazingly off the bat upon first viewing the sheet music, but they played so eloquently and fluidly I was still caught off guard. There are no words to describe hearing such an epic score in person, in the room with the orchestra. You literally feel the music as you listen to it. Being able to watch each section and analyse each individual component of a piece is also amazing.
The most difficult part about watching the performances from the balcony, was refraining from applauding after every performance, especially some of the more "epic" pieces. I was fortunate enough to listen to the recordings both in the control room as well as in the recording studio. Both scenarios provide a unique perspective. In the control room, I could hear the performances being recorded as part of the full piece, alongside the percussion/synths etc. It was great to hear the track as a "whole", but at the same time it's such a great feeling hearing the orchestra live as opposed to via the microphones/studio monitors.
Overall, I was blown away (and not just by the brass section!), by the music, the team and the sheer amount of work, talent and enthusiasm from the whole crew. Players and audiophiles alike will not be disappointed by ARK's soundtrack at all, it's a unique and special experience for sure.
LINKS
Gareth Coker
Abbey Road
ARK: Survival Evolved
We hope you enjoyed Sam's review, check out others in our Reviews section. Don't forget to sign up to our Monthly Newsletter to make sure you don't miss out on our reviews and interviews.
We're also running a Patreon campaign to make sure we can keep bringing you regular, high quality content if you're feeling generous!
The Sound Architect