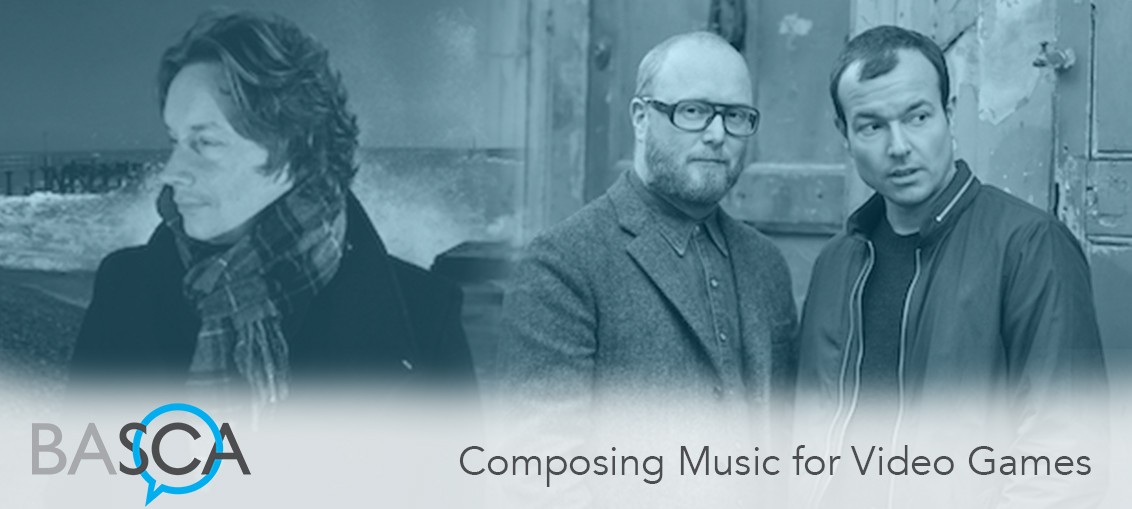 Article by Alyx Jones
Edited by Sam Hughes
A warm and sunny evening brought together many composers and aspiring composers together yesterday at Tileyard Studios to hear from BAFTA nominated duo: The Flight (Joe Henson and Alexis Smith) and Ivor Novello award-winning composer Joris De Man, to discuss their work on the music for Horizon Zero Dawn, and making a career in composing music for video games.
These A-list composers came together, with a panel hosted by John Broomhall, to discuss the specific challenges of working in the interactive medium, compared with other entertainment forms, providing examples from their recent collaboration on Sony PlayStation 4's best-selling new game, Horizon Zero Dawn, developed by Guerrilla Games.
Horizon Zero Dawn is an open world game, so a good deal of music is needed, as players can essentially wander off at their leisure and don't have to follow quests in a rigid order. Between them, the composers had to compose about 4 hours worth of music, which was split into "blocks" and stems, in order to get many more hours of listening from various combinations/arrangements that the music could play in. The types of music were split into four main categories: Exploration Music, Battle Music, Moments of Wonder and Scripted Cut Scenes.
At the start of the project Joe and Alexis said they took inspiration from concept art and Aloy's personal story. Joris found Aloy's character and emotional turmoil most important for him, in starting to develop thematic ideas. He particularly liked the juxtaposition between organic, tribal and futuristic elements of the game. Joris was brought on board first, and then Joe and Alexis about 6 months later. All composers had to pitch for the project. Audience members asked about the importance of a showreel in getting work, especially if they didn't have any games to their name at the beginning of their career. Re-Scoring existing game scenes or trailers is a common way to practice, but the panel advised doing this to learn the necessary skills but only publishing the resulting music.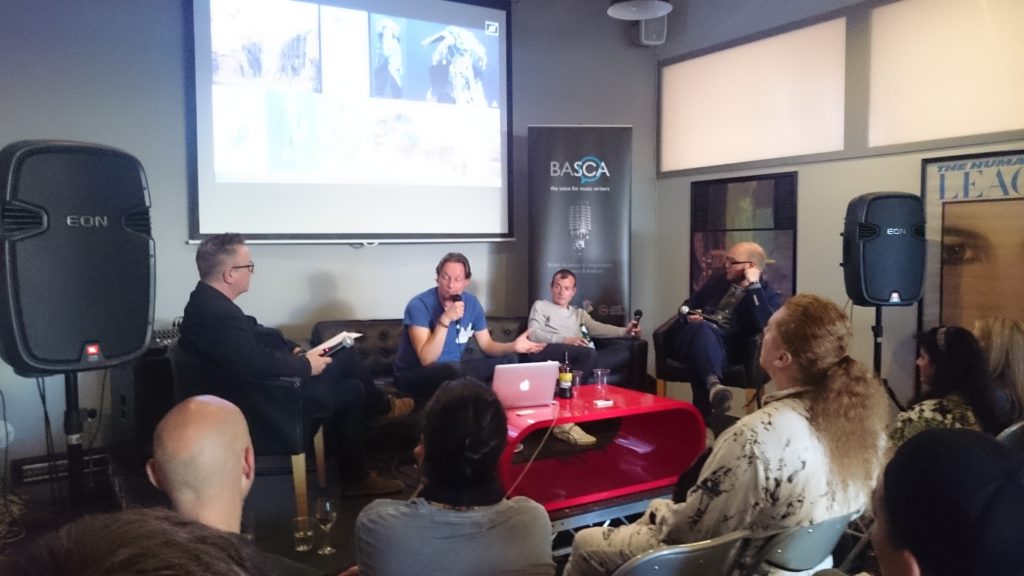 The team talked about their work with percussionist Niels Van Der Leest, and their use of a wide range of Taiko drums, especially for diegetic music played by tribes and in marketplaces within the fantasy world. Alexis and Joe also spent time building theoretical instruments and sounds, to invent what traditional music might sound like to these tribes. Alexis was brought up on folk music so particularly enjoyed inventing what futuristic folk music sounds like in a post, post-apocalyptic environment.
When asked for their thoughts on the trend of "Epic Hollywood Music", they agreed there was a time and place for it, Joe says they are asked for more personal or subtle soundtracks nowadays, and Alexis says that video games do not look or play like films, so don't make games sound like them.
On advice for composers who were just starting out, knowledge of middleware (Wwise/Fmod) and game engines (Unity) was recommended, especially if they were looking to start buy generic levitra in usa out in indie games. The importance of networking was also highlighted, with Alexis saying they've never been hired to work for someone they didn't know. Everyone was in agreement that it was most important to compose music often, and to hone your skills as a composer above everything else. Joris says arrangement skills often come in handy, but Alexis emphasised even if you're not a classical composer, there's a place for you in the games industry. So practice makes perfect!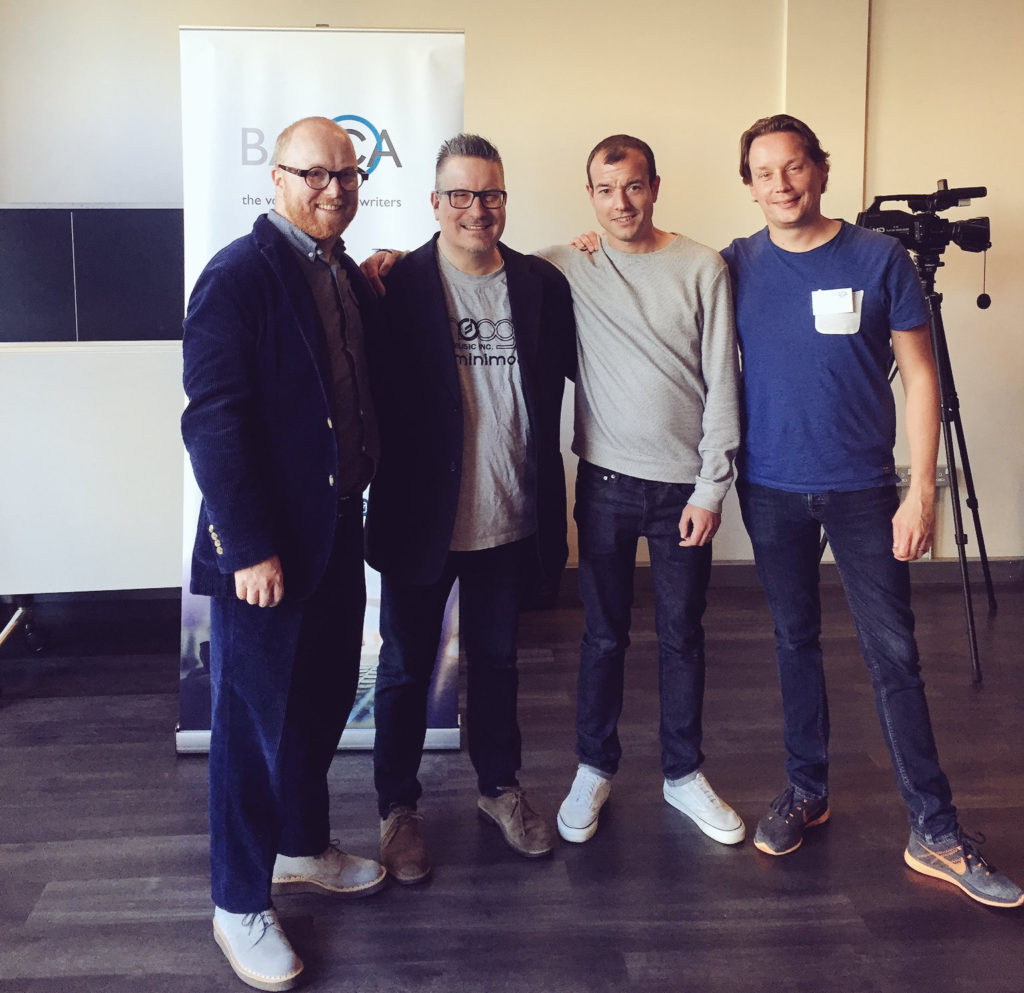 Finally they were asked what they thought really makes great video game music. Joris simply said emotion was the most important aspect, with Joe ending by saying game soundtracks like Red Ded Redemption and Journey were his favourite, because they had a profound emotional impact on him.
The evening finished with networking and plenty of opportunity to talk with speakers and other attendees. If you are just starting out, attending networking is vitally important and a good opportunity to get to know other composers from lots of different areas.
BASCA ask people to consider a membership with them. For discounts to future events like this and for many other membership benefits, please have a look at their website here: https://basca.org.uk/join/membership-benefits/
LINKS
Official
Twitter
Facebook
We hope you enjoyed Alyx's review, check out others in our Reviews section. Don't forget to sign up to our Monthly Newsletter to make sure you don't miss out on our reviews and interviews.
We're also running a Patreon campaign to make sure we can keep bringing you regular, high quality content if you're feeling generous! Thanks for even sharing!
The Sound Architect