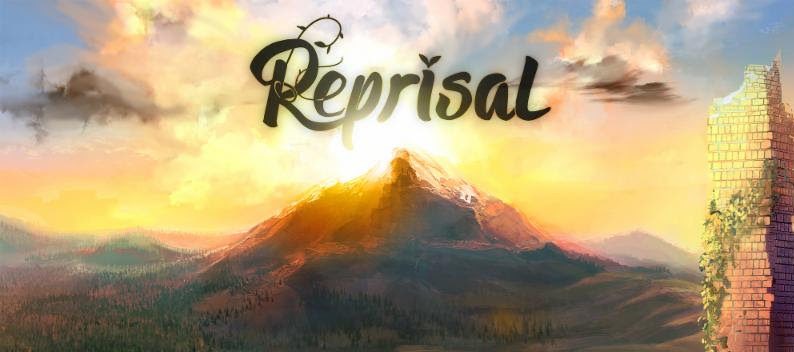 Reprisal brings a collection of videogame remixes by artist Harry Lodes
Featuring some of the most iconic pieces of game music from titles such as Final Fantasy VII, The Legend of Zelda: Ocarina of Time, Okami, and many others. Reprisal aims to let listeners live life as a hero vicariously through its seven adventurous arrangements. Reprisal is available at the following links:
Reprisal on Bandcamp
Reprisal on iTunes
Reprisal on Spotify
Even the most casual game music fan will immediately recognize Final Fantasy VII's "One Winged Angel" and The Legend of Zelda: Ocarina of Time's "Zelda's Lullaby." The full track list for Reprisal is as follows:
Zelda's Lullaby (The Legend of Zelda: Ocarina of Time)
Fountan of Dreams (Super Smash Bros. Melee)
Dragon Roost Island (The Legend of Zelda: The Wind Waker)
One Winged Angel (Final Fantasy VII)
Battlefield – Storm (Etrian Odyssey IV: Legends of the Titan)
National Park (Pokémon Gold and Silver)
The Sun Rises (Okami)
"Whether I was defeating Yami, searching for rare pokémon, or journeying to rescue Princess Zelda from the clutches of Ganon, I always felt as if I was living in a single moment, frozen in time: one that permanently and eternally held a spirit of limitless adventure. Every remix is written to depict a single moment frozen in time, one I hope you will choose to live and re-live as I have." – Harry Lodes

Have you listened to the album? Let us know which tracks bring back your best gaming memories! 
About Harry Lodes
Harry Lodes began playing the piano at an early age thanks to a family who encouraged him to explore and pursue music as a passion and career. After learning as much about every genre of music he could find, he fell in love with the music of Japanese videogames. This directly lead to intense study at Berklee College of Music where he focused on videogame scoring and electronic music production. He now creates videogame remixes and composes music for a variety of projects, with Reprisal representing the pinnacle of his love and hard work.
LINKS
Follow Harry Lodes on Twitter, Facebook, and YouTube
Follow Materia Collective on Twitter, Facebook, YouTube and SoundCloud
To stay up to date on more audio news, sign up to our monthly newsletter to make sure you don't miss out of news as well as our reviews and interviews.
We are also running a Patreon campaign to help support our team and help us bring you more awesome content at even higher quality!