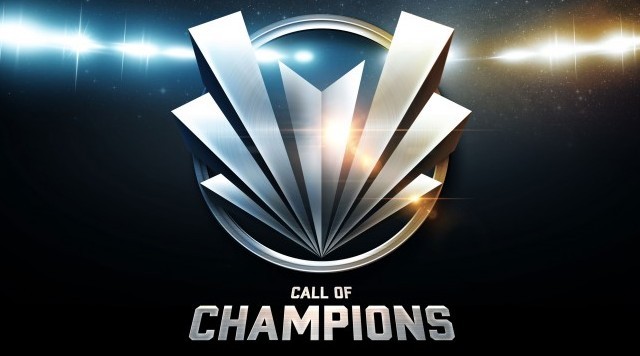 Review by Andrew Overfield
Edited by Sam Hughes
Composer: Winifred Phillips
Reviewed on: Original Sound Track
I was on the phone one day to our Editor; Sam, discussing the usual; workloads, deadlines, ideas and the usual catching up. He mentions that he's got a copy of some new music by Winifred Phillips that he wants to me review for TSA (The Sound Architect). My response was simply "I'll do it, send it over!".  He knows me too well, knowing I'd snap up the opportunity to hear some of Phillips' latest work! Now if you don't know who she is, then from a game audio perspective you are in for a musical educational treat.
Winifred is a composer, author and producer of predominantly video game music. There aren't many in the game audio industry that haven't heard of her or at least heard her music at least once in the last 11 years. Fans of God of War, the LittleBigPlanet series, or handheld adventures such as Assassin's Creed III: Liberation will know exactly who I'm talking about.
My inauguration into the Winifred Phillips fan club came around a few years ago whilst discussing my disdain with my current sample libraries. I complained to a friend of mine that I just wanted to put a bit more rock n roll into my compositions as it's what my musical roots were founded upon. Whilst doing my hardest to attain the same sound that my favourite video games were being accompanied with, I was banging my head against a brick wall. He sent me a link to a YouTube video. A link to a track titled "Victoria's Lab". He wanted to show me that I could use my skills outside my libraries to create beautiful music. This track was metaphorically love at first sight. From it's simple vocal pops to it's piercing guitar power chords I was hooked. The Little Big Planet 2 soundtrack became a staple part of my musical diet.
Upon researching further I realised Phillips had provided music for another one of my most favourite game franchises of all time, God of War. I came across her book; "A Composer's Guide to Game Music" which since its release has been a huge worldwide success within the game audio community. It's a thorough and concise look into the world of composing for video games. From the discussion and importance of musical theory, to working with different audio engines and an honest documentation of the day-to-day workings of a video game composer. It actually inspired my to write my own blog on the honesties and experiences of a fresh composer to the industry.
So we've discovered that I'm quite the Phillips fan, and even though I do share and promote her work across social media platforms, I must insist I take an unbiased and fair review of the Call of Champions OST. Unlike many other reviews you see here at TSA, I opted not to play the game. I wanted to work on purely a musical aspect and try to determine how this music may prepare me for the game and it's content.
Upon loading up the first track; Champions Theme, I found myself hearing exactly what it said on the tin. You start with a stabbing of guitar power chords and a thundering kick drum punching through the mix without an overbearing low end. Phillips clearly is no stranger on how to use her compression.
The brass jumps out at you as if to signal a fanfare movement along with trills and a flurry of high-end brass. Nothing is stepping on any frequency's toes. The sonic spectrum is pretty full and taken care of from low to high without there being an excess of mush in the middle.
Light percussion and chimes help carry the tempo forward whilst keeping a cheery and victorious attitude to the track whilst the brass and guitar hit undertone of minor chords. This tells me that something huge is about to go down or has just ended.
The instrumentation is not completely similar but I keep getting a Final Fantasy Tactics vibe coming from this theme. Battles are happening and the stabbing staccato of the low percussion and electric guitar has me banging my head even as I write this. With no knowledge of the game aside, this track and its title gave me John Williams-type battle expectations, which being compared to the maestro can never be that bad at all!
"Battle Arena" sits in pretty much the same ballpark as the main theme. It delivers the expectations set out by the title. Using more synth elements to the previous track, it carries a forwarding tempo with short melodies which I would assume are for the purpose of looping or creating an interactive soundtrack, signalling varying situations in battle. It has a somewhat hybrid-esque feel to it, which gives me a huge WipEout vibe.
Carrying similar elements from the main theme, the guitars, with some added singular note rises, and the steady bass drum thundering through. The strings take the job of the trills here with some great velocity increases for risers, aiding the transition from section to section.
This gives me the idea that I'm in a futuristic environment or possibly of another world. The brass are still doing a great job punching their staccato notes through. I want to add that Phillips does not commit the crime which many producers do, (including myself when using sample drums) of adding too much reverb on the snare. Some soundtracks have a snare so wet it's like it's being played underwater. Here we have a clear cut through the mix even when sharing sonic space with other instruments, it's perfectly audible.
"Game Time" I can't quite put my finger on where it would sit. It gives me a feeling that it's for the character selection screen perhaps? A shorter track which may not be heard by the player as long as a battle theme. It could also be a track to indicate the end of a battle. Either way, it's got a 90% core of drums, bass and guitars driving a backing to a slight 6-note le motif, which isn't overused. An electronic sound sits well in the mix with some added rises adding aid to transitions and chord pattern changes giving the track variety whilst maintaining the core tempo and elements of the cue.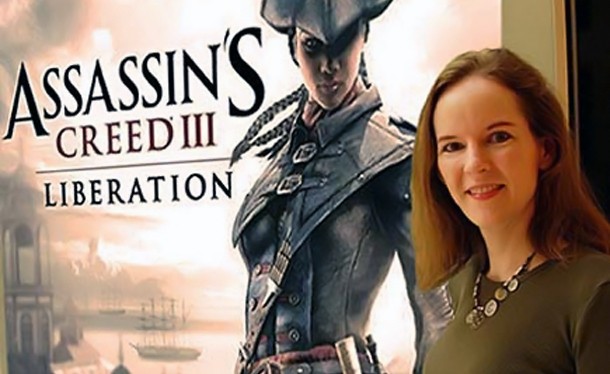 Now, since listening to the tracks and writing my notes for this review I've looked into Call of Champions further and can clearly see how well this music suits the game. A MOBA fighting game developed by Spacetime Studios, which pits you against enemies in an arena-type environment, where you battle it out. An amount of strategy is involved, protecting power nodes and figuring out how to defend against the enemy.
There's nothing incredibly new about the idea and even style of the game, but for a mobile game to bash out a battle or two on the way to work, it's worth a download and check if you're bored of your Clash of Clans app.
Phillips proves more and more with each new release that she remains a versatile and topical composer. Her flexibility does not seem to thin out her ability to write across multiple genres and gaming environments. Whether it be a new AAA title or a smaller developer's mobile release, Phillips' achievements do not stop her getting the job done whilst keeping a modest head about her work.
Above all else, out of all the words I can use to describe Phillips's music, I would pick "fun". Whether it be opening Pandora's Box or running around looking for Puss and Donkey, there's a large amount of fun I feel when hearing her music. Even when it's serious or tiptoeing on the line of "epic" such as Call of Champions I get a feeling of fun when listening. This could be the deferred feelings of how she feels when writing or simply just the style she achieves when she adds her own flavour to a cue. This, combined with the attitudes I've seen her portray in interviews and within our social media interactions, is why I just get a feeling of "fun". She definitely sits high up on the "composers I'd love to play some guitar for" list.
I actually didn't realise this review would go on for so long, based on the handful of tracks received. However, in the music lies so much character and (once again) "fun" it ticks all the right boxes for me as to what to expect from a mobile game soundtrack. It doesn't draw away the attention of the player whilst retaining it's atmospheric tempo and element of urgency. Pretty much all you need for short, 5-minute battles.
It's free on the app store right now and Winifred also has the tracks available on her Soundcloud page if you want to hear these and more of here work. All the links will be provided below.
'Till next time!
<PAUSE BUTTON>
LINKS
Official
Twitter
 Facebook
We hope you enjoyed the review check out others in our Reviews section :). Don't forget to sign up to our Monthly Newsletter to make sure you don't miss out on our reviews and interviews. 
The Sound Architect