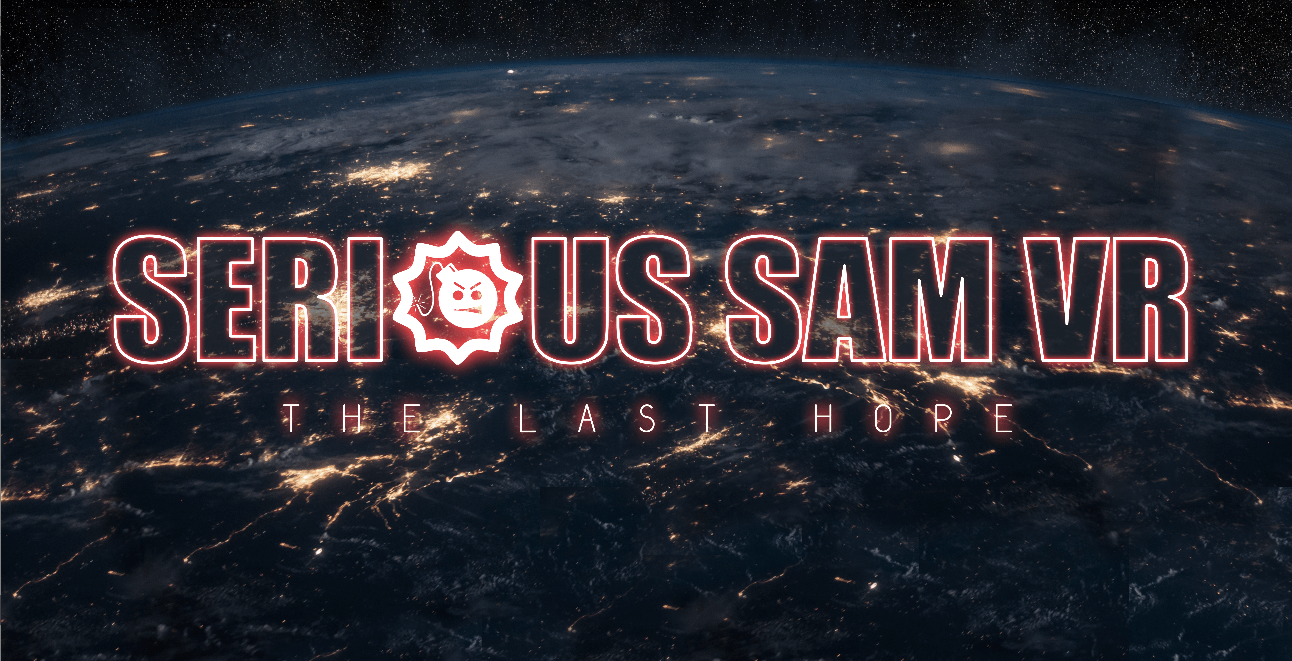 Sam Hughes caught up with sound designer and composer, Damjan Mravunac. Damjan has been at the helm of Croteam's audio department for the past 16 years and is responsible for music and sound effects for the Talos Principle and Serious Sam series, including Croteam's latest release Serious Sam VR: The Last Hope. The music for Serious Sam was often compared in various press reviews with modern film music, and received some excellent comments, rendering a huge fanbase on Youtube and other social media channels. Damjan's work can also be heard in many other casual games, published by BigFishGames, Gamehouse, Avanquest and others. Fun facts: his main DAW is Cubase. His VST and FX software library costs like a SUV and contains almost all available high profile intruments on market. Damjan can play all stringed instruments, though not at the same time. Nobody ever pronounced his name correctly in English.
Hi Damjan, thank you so much for joining us on the site, it's a pleasure to have you! Before we begin discussing your work on Serious Sam, and other projects, tell us how your journey into creating audio for games began?
Hi Sam, the pleasure is all mine. I started composing music as soon as I learned how to play piano, which was in elementary school where I was attending private piano lessons for a year or two… but since I didn't own a piano at home, I had to experiment with my tiny Yamaha synth (4 octaves, sigh…) to convert all these classical compositions to something I could play. Those experiments often led to some crazy improvisations that took life of their own and turned into my first songs… Later I discovered guitar (thanks Slash!) and dived right in, trying to learn as much as I could, joining local bands one after another (and changing them like socks due to people not taking musicianship 'serious' enough) until I came to a conclusion that I might be better off trying to write songs myself. But how could I record them? And so I discovered some DAW's that were pretty cool to experiment with (early Cubase, Samplitude), especially for a teenager who wanted to learn how to record his songs at home.
Fast forward two years and here I was, meeting with guys from Croteam who were searching for a musician. They've been working on this fantastic fast-paced game which I fell in love with (being an avid gamer) and I ended up playing it more than I spent composing tunes for it 😛 Of course, that was Serious Sam: The First Encounter, which turned out to be underdog hit of the year and won Gamespot's Game of the Year award in 2001 🙂
Was there any particular moment that was a key turning point or 'big break' in your career that has brought you to where you are now?
Yeah, and i happened while I was in elementary school – hearing G'n'R "Appetite for destruction" for the first time. Suddenly I wanted to play in a band and compose music for a living! Which my parents didn't 'endorse' at the time, normally… But they turned out to be really supportive once I showed them I could make a living out of composing (with the success of SS TFE).
While I did end up playing in a band that had a video on MTV, being a video game composer and sound designer turned out to be much more satisfying and fun!
What has been the biggest challenge you've had to face as a composer/sound designer so far?
Marrying sound effect design with music and trying to be objective about overall mix of these two is so damn hard. I wish I was only a composer, but since I ended up working on sound effects as well, I often had (and still have!) to think of global mix and make necessary changes so that it all ties and fits together nicely. First person shooters in the vein of Serious Sam are a constant battle of music and sound effects, and you are juggling them to the best of your ability hoping that the final product will sound as smooth as possible.
Would you say you have a proudest moment so far in your career?
I am proud of every single day I spend working on video games. It's the best job in the world, if you consider your lifelong dream 'a job' 🙂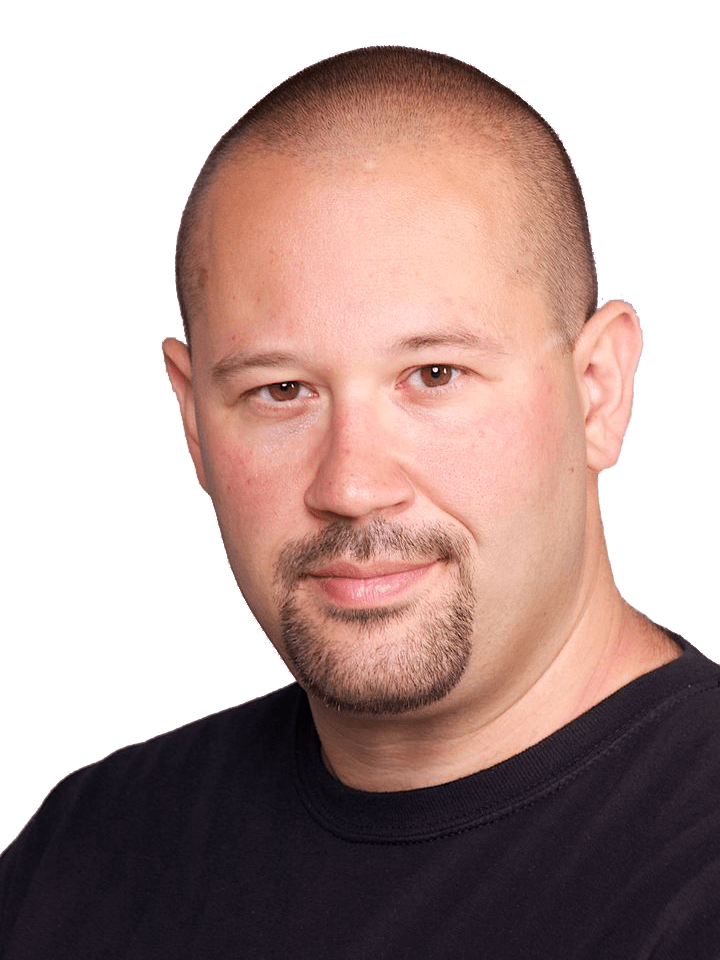 So, the latest title you've worked on, Serious Sam VR: The Last Hope is now available to buy on Steam, would you mind telling us about your work on this?
When we received first VR headsets, we were very curious to try them out, and even considering the fact that the 1st gen of VR hardware wasn't quite there yet, we quickly discovered we could make some really cool things within the VR universe. So we tried converting Serious Sam's 'run and gun' mechanic into 'hold your ground and double the gun', which got a life of it's own as a Serious Sam VR: The Last hope. SSVR is a sort of a spin-off of our beloved franchise, made specifically for VR, where we took some of the elements (assets) from our previous games and added new things to spice it up. We reused sound effects for old enemies but removed ones that are not necessary for VR ('idle' i.e.) and I designed some new ones, as well as some new music in this hybrid orchestral style that I'm eager to try out in Serious Sam 4.
The game is now in Early Access and it's been received great, people love this crazy gameplay where you get TO BE Serious Sam; the man, the myth, the legend :).
Your work is perhaps most well known from the Serious Sam series, but you also worked on Croteam's first-person-puzzle game, The Talos Principle. What was it like working on this after having done Serious Sam titles for so long?
Well, beside Serious Sam I worked on about 40+ other smaller games (I honestly stopped counting years ago) so I was actually pretty well-versed in making all kinds of music and styles… Still, Talos was something completely new, even for my standards. It was the first time I had to consciously avoid adding strong rhythm or memorable melodies to songs, as they were supposed to loop for a quite long time (average total playtime is more than 14 hrs according to SteamSpy http://steamspy.com/app/257510). So I came up with an idea of having one long 'basic track' that was playing all the time which was totally unobtrusive or ear-catching… almost drone-like in its character, and I cross-faded it with smaller, shorter, more lively pieces depending on player's actions inside world. This turned out to be a great thing as songs stopped being repetitive (compared to playing them in loop all the time) and the overall atmosphere changed significantly.
Having worked on nearly all the other Serious Sam games since 2001's Serious Sam: The First Encounter, how has your role in audio changed with advances in software and hardware?
As much as every core member here in Croteam, I'm also a techno-buff, trying to stay on top of my game all the time. I was always eager to try out new DAW's, VST instruments or sound effects, and while it did cost an arm and a leg at a time, I had this advantage of introducing new stuff into all of our games which kept them fresh and exciting. Few years ago I got rid of all my hardware which I used to collect obsessively (goodbye GAS, I'm cured!) and kept only a few things that I couldn't live without (mostly my tube amps and guitars). I still have to try working with real orchestra, and I think Serious Sam 4 will be an ideal playground to try this out as well!
Similarly, how different was it working on a VR title? Were there any unique audio challenges you had to face?
Well, yes, and we haven't solved that one yet. In VR, there is a new sound position which we don't have in 'flat games' (as they call games played on monitor these days, hah…). We now have up and down! And games like SSVR actually use the whole front axis, so the traditional stereo setup kinda needs upgrade. It's also much harder to pinpoint a sound source in VR using your ears only, as the position of your head is so well-tracked that even subtle movements make a big difference. The audio source also needs to be more precise than what we have now. We'll work on upgrading our engine to get even more precision, but I also think that the next big VR thing will be in the audio department, where they need to come up with some serious upgrades to the 'how do we playback sound' question in general :).
We understand you were also using Krotos' Dehumaniser software, would you mind telling us a little about how you use it on projects? How did using Dehumaniser benefit the your project(S)? How did it compare to using other readily available vocal processing software? Did you use it in Serious Sam VR?
I've been given a challenge to design sound effects for this new boss enemy in Serious Sam VR. A huge magnetic-like orb that spins and attacks the player by tossing parts of nearby buildings at him (awesome, I know!!). I had to give it an organic sound, yet still metallic in nature. Instead of using my usual palette of sound processors (5-6 plugins chained one after another), I decided to give Krotos' Dehumaniser a go, as I heard great things about it. It actually shortened my sound design process quite a bit, as I was able to deliver all sounds within few hours, thanks to great presets and powerful effects hiding underneath Dehumaniser's engine. It's really handy having all these processing tools in one place, organized in a logical and easy manner, where even the subtle changes give you great results. That's why I don't worry about Serious Sam 4, as I finally have my go-to tool to give all these new monsters distinct audio personality, while scaring the hell out of a player 🙂
If you could go back in time and give yourself one piece of advice, what would it be?
I spent looking at this question as much time as I spent on answering all previous ones… I haven't had any big flops in my career or any regrets so far, so it's kind of hard to think of things I could do better if I had to do it all over again… I might just pet my younger self on the shoulder and tell him to keep doing what he's doing… But in reality, I was kind of a hot-headed, 20 year old that thought he knew everything after reading it in books, but luckily, in time I learned that if the cup is already full, there's nothing left to fill it up with. So – always be open to learning, and stay humble.
Excellent, well thanks again Damjan, we look forward to Serious Sam 4 and trying out Serious Sam VR: The Last Hope!
LINKS
Official
Twitter
Facebook
We hope you enjoyed the interview, feel free to check out more of these at the Interviews page. Also, don't forget to sign up to our Monthly Newsletter to make sure you don't miss anything!
If you're feeling generous there's also our Patreon page and we appreciate all the support! 
The Sound Architect