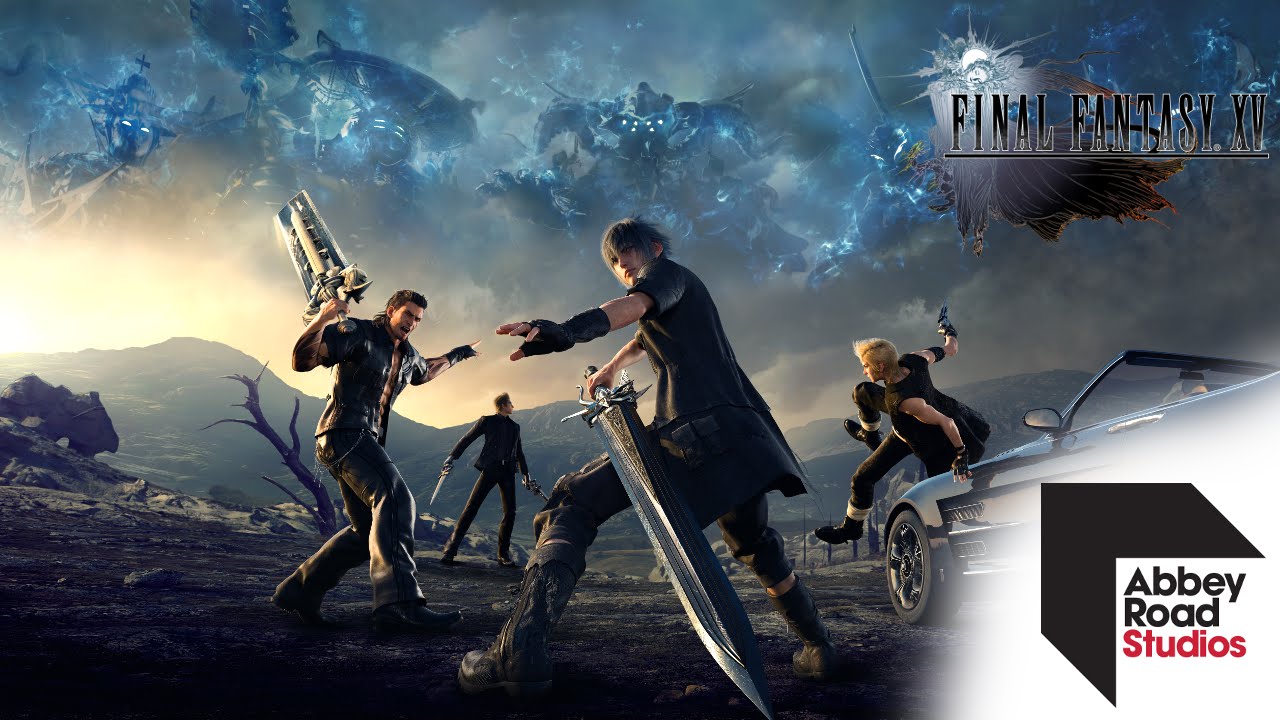 Review by Katie Tarrant
Edited by Alyx Jones
Final Fantasy has an incredible history. With a lifetime currently spanning almost 30 years and over 100 million sales, it stands as one of the most successful franchises of all time. The 29th of November will see the release of Final Fantasy's latest installment, Final Fantasy XV. The 15th instalment will come with a whole new plot, characters and a brand new soundtrack. This time, FFXV's soundtrack is the artistic creation of notorious female composer Yoko Shimomura. Yoko has had an illustrious career with her newest credit for FF being added to her pile of Kingdom Hearts, Street Fighter and Mario & Luigi.
As promotion for the game's upcoming release, Abbey Road Studios hosted an exclusive event that I was fortunate enough to attend. The event featured the stunning London Philharmonic Orchestra, gathered to perform an hour's worth of music from FFXV's soundtrack, including Noctis which had never been showcased before. The set list for the performance was perfectly executed, featuring emotion, diversity, tension and pure passion. The full set list featured Songs of the Stars/Dawn, Fight Fantastica, Nox Aeterna, Luna, End of the Road, Wonderful View, Starlit Waltz, Noctis, Omnis Lacrima, Veiled Aggression, Somnus and finally Apocalypsis Noctis (featuring a performance from Yoko herself).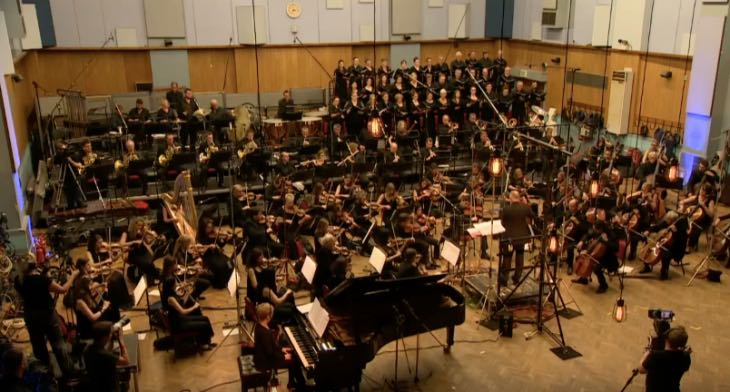 Due to the size of Abbey Road itself, the event had a miniscule capacity but the resulting intimacy allowed for a dynamic I had never yet experienced at a live event. The performance was live streamed over the Final Fantasy XV YouTube channel to ensure that the thousands of FF fans could still enjoy the show without needing to be present.
Yoko Shimomura herself took part in several Q&A snippets in between every few songs and it was wonderful to see how evidently proud she was of the music she had written and how pleased she seemed to have been there having it played by such a talented orchestra. The Q&A covered various grounds, including Yoko's thought processes for creating music for certain characters etc. With a huge back catalogue for FF's music, it is inevitable for composers to feel a need to pay tribute to the music that has gone before. However, Yoko seemed to break the mould with her soundtrack, spawning something that echoes its predecessors yet stands fiercely independent, too. It seems to be an apt decision, reflecting the departure the game itself has taken from its predecessors, featuring a darker atmosphere and stronger sense of realism.
The concert was an hour in duration which felt mildly on the short side, but was still packed with enough energy and excitement to make for a fantastic live experience. It was also followed by a small food and drinks affair afterwards in which people could share their interests and socialise with fellow fans, as well as the phenomenal members of the London Philharmonic. Overall, a unique affair that I was honoured to attend and I certainly left Abbey Road feeling hyped about XV's release and also, as a fellow female composer, incredibly inspired to see such a pioneering force in the flesh. A momentous evening!
LINKS
Official
Abbey Road Studios
Final Fantasy XV
Square Enix
Twitter
Yoko Shimomura
Abbey Road Studios
Final Fantasy XV
Square Enix
Facebook
Yoko Shimomura
Abbey Road Studios
Final Fantasy XV
We hope you enjoyed Katie's review, check out others in our Reviews section. Don't forget to sign up to our Monthly Newsletter to make sure you don't miss out on our reviews and interviews. 
We're also running a Patreon campaign to make sure we can keep bringing you regular, high quality content if you're feeling generous! Thanks for even sharing!
The Sound Architect