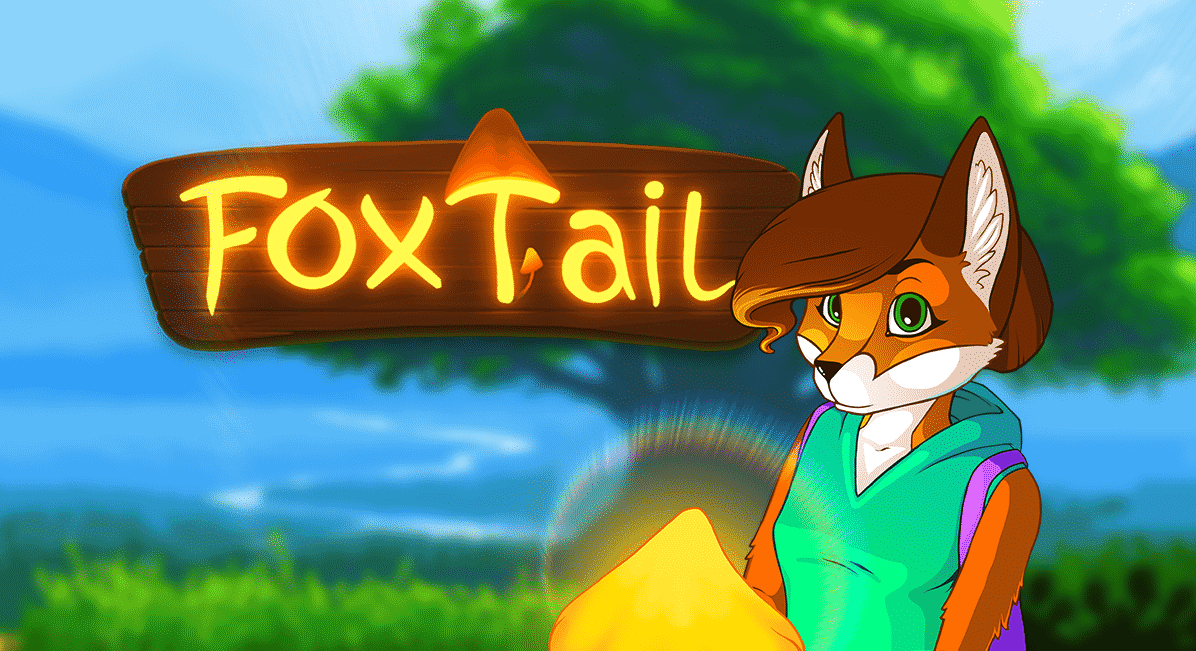 We caught up with composer, Vlad Plotnikov about his journey into music and his recent work on the game Foxtail.
Vlad Plotnikov is a composer, audio producer, and co-founder of the VP Production audio agency. He creates audio for more than seven years now, and the last four of them mostly focus on composing music for various game projects. Apart from that, since 2019, he works on sonic branding together with his team.
Vlad also has some side music projects, including post-rock/shoegaze band Total-Empty.
Read the full interview below: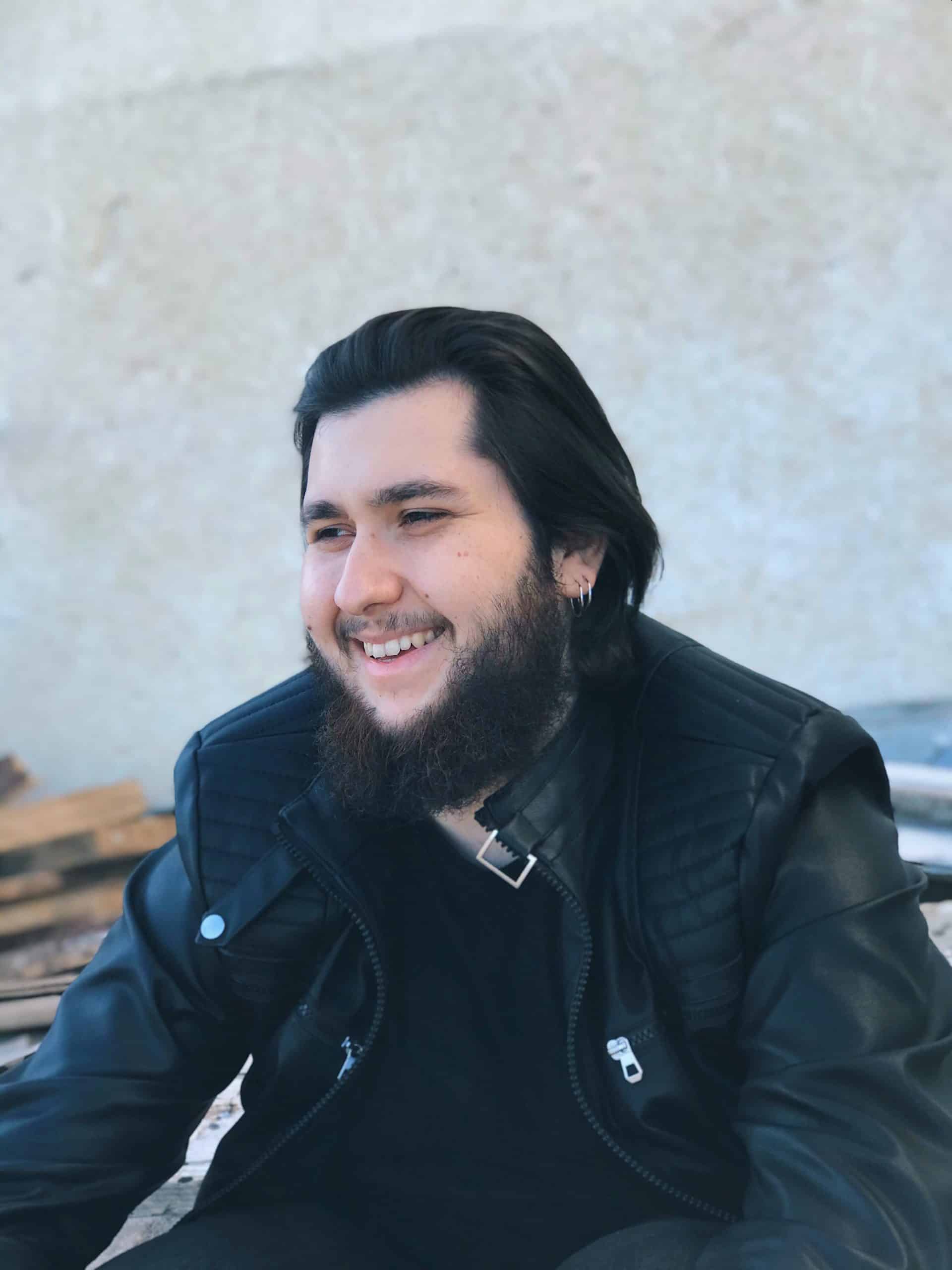 Hello Vlad, it's a pleasure to have you on the site!
Before we discuss your recent projects, I'm really curious. Tell us how your journey into music composition began?
Hi Sam, it's my pleasure to be here on The Sound Architect!
My music path began back when I was a child. I started to perform some awkward pop songs while playing the broom guitar in front of my family at four years old. I guess it was pretty evident to everyone that I loved music, so my parents signed me up in public music school.
It was a meaningful experience, but at some point, my teenage riot took its toll, I got fascinated by rock music, and couldn't stay within the academic approach. Even though I tried to transfer to the guitar class (I was initially in the vocal one), it didn't happen, so eventually, I dropped out and decided to form my rock band.
At first, it was my friend and me, and we tried to create something together, but we didn't come up with a shared vision. So after a few years, I created a solo project called Total-Empty, which is still alive until these days, and that makes me proud.
It didn't take long to realize that it takes a lot of resources to become a rock star, and I didn't have those. I needed something to do for a living, so I started thinking about how I could monetize my hobby. My friends advised me to try to compose music for games, and that "clicked" for me.
I posted my info and proposal on some developers forum, then a few small teams responded, and I got my first few small projects. Although they were not super exciting, and I didn't gain much money, but it was fun, and what's more important, I've started to build up my portfolio. It also allowed me to work on music in various genres and boost my skills.
After some time, I've started to get more offers, and at one point, I realized that I get more pleasure from music composing than from creating sound effects. That's why I decided to invite a couple of guys to work with me, and started the whole VP Production thing. It gave me all the time in the world to do what I love the most, which is a music composing.
Where do you draw your inspiration from and how do you maintain creativity?
Well, here we need to set composing for my solo projects and media ones apart.
In the first case, I can draw my inspiration literally from anywhere. And I mean it, it can come from nature, other people, some global events, or my personal experiences. Sometimes even a little something, a small detail that resonates strongly with me, can be a significant source of inspiration. It's always about emotions that I experience and then transform into music.
And when composing music for media, I get my inspiration from the projects that I work on, and most importantly, from the people who create them. Very often, it isn't even the game's story, but the story of its developers that inspires me so much, and the melodies just start to sound in my head (ha-ha).
Have there been other composers that have strongly inspired you?
When it comes to composers for media, it's the music of Clint Mansell, Joe Hisaishi, Max Richter, Joris de Man, Todd Baker, and of course Hans Zimmer that inspires me a lot.
As for the artists or bands in general, here I can, for sure, name Steven Wilson, Alcest, Mono, Ville Valo (HIM), The Neighbourhood, Jack White, King Crimson, Pink Floyd and please, somebody, stop me already. 😅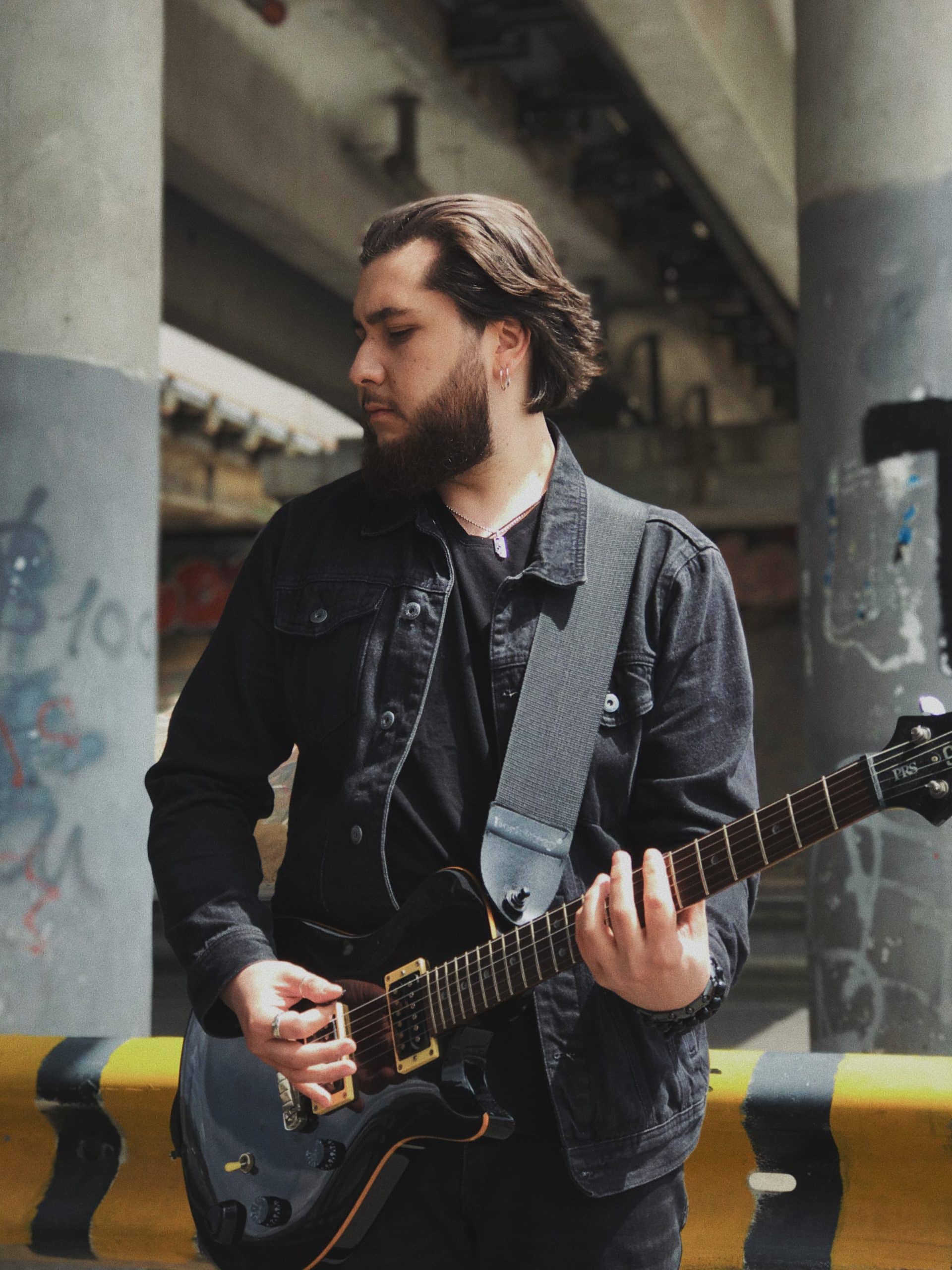 Is there a genre you haven't written for yet, that you would most like to explore next?

I would love to try myself in the RPG genre in like near the fantasy Middle Ages setting. I'd also like to compose something for an atmospheric puzzle, like Monument Valley, for example. I understand that these are quite different things that require different approaches, but they both fascinate me.
The thing is that I'm very fond of projects with a unique atmosphere, where you can compose music that creates a whole new level of gaming experience. And I have a feeling that the games in these genres are just made for that.
What's your general approach when beginning to score a project?
My approach is to ask as many questions as possible, haha. But seriously, I need to create some kind of a database about the project in my head. And it's the client who mostly contributes to it.
I need to understand the game's main idea, know its narrative and characters, and, of course, I need to have info about what, where, and when shall sound in the game. I also study up the market, competitors, and target audience of the project. I even ask the developer about his "relationship" with the game.
And, yes, last but not least, I pay a lot of attention to all existing visuals and check out the build, if there is any.
All those things help me to formulate precise tasks in my head and set the right limits, which we agree with the client in advance. I believe that thanks to this, I manage to create something that will work for future players.
Do you have preferred instruments and/or plugins?
At most times, I start composing with improvisation on the piano or guitar. It's my foundation and my starting point. I also recently got my first analog synthesizer, so it's now in my top three instruments for the initial stage of composition.
As for the virtual plugins and libraries, I really like to use Cinematic Studio Strings, Berlin Series, Omnisphere, Spitfire Libraries, Symphobia 4: Pandora, Action Strikes, Fabfilter Plugins, Waves Plugins, Ozone 9, Valhalla and Blackhole reverbs, as well as Bias FX 2 and Guitar Rig for guitars.
OK let's talk about some of your most recent work! Let's talk about Foxtail? What kind of brief were you given to work with?
Initially, we arranged the Skype call with the game's developer, and he introduced me to the FoxTail story, characters, and world. He shared his expectations for music with me, and we also discussed what role it should play in this project. We made sure that we were on the same page and then went on to talk about a specific tracklist.
Based on all of that information, we created the technical task in the Trello board format. It was pretty handy and allowed us to manage the project and track the progress competently.
It's also essential to notice that the first chapter of the game was already on Steam, and so I could check out its general atmosphere.
How did you set the right tone for the game?
As I mentioned before, I carefully study the game's locations, characters, and their interactions, and I also look at the market and the project audience. Only after that, I start to choose the right instruments and sound textures. But the most important thing is that when working on game soundtracks, I always rely on the narrative. It's the narrative that inspires me for all my further actions and defines my strategy.
What is your proudest moment?
Fun fact, I wasn't the first one to compose for FoxTail. The first chapter that was already released had the music on it, and it was quite lovely. However, for some reason, the developer couldn't continue to work with that composer.
But as you can imagine, the audience already got used to that music and loved it. So, as expected, some players doubted that I could compose something better, some of them even asked to leave the old music in the game. But the developer got my back.
And so when it wasn't long after the release of the chapters with my music (including new tracks for the first chapter), when the players already listened to my soundtrack and went to leave their reviews, and when 99% of them were very positive, at that moment, I was very proud of my work.
That's when I realized that the developer and I had made everything as it should. I was thrilled that my soundtrack had improved the gaming experience for a lot of people. 🙂
On the flipside, what did you find the biggest challenge?
Huh, I guess that was also the very same situation I just told you about. It was hard. I was working under a lot of pressure, and I was even a little worried that I wouldn't be able to meet someone's expectations.
How did it differ to other projects you've worked on?
I find every project to be very different, I guess, that's because of my approach. But FoxTail became very special to me because of how important music was for the narrative. At the time I started to compose for it, it wasn't always the case for the projects I've worked on.
Also, the way I've composed its main theme, it kind of upgraded my vision on how I want to work on those in future projects. Now I see it to be an audio DNA of the whole project, and FoxTail was the first game to teach me that.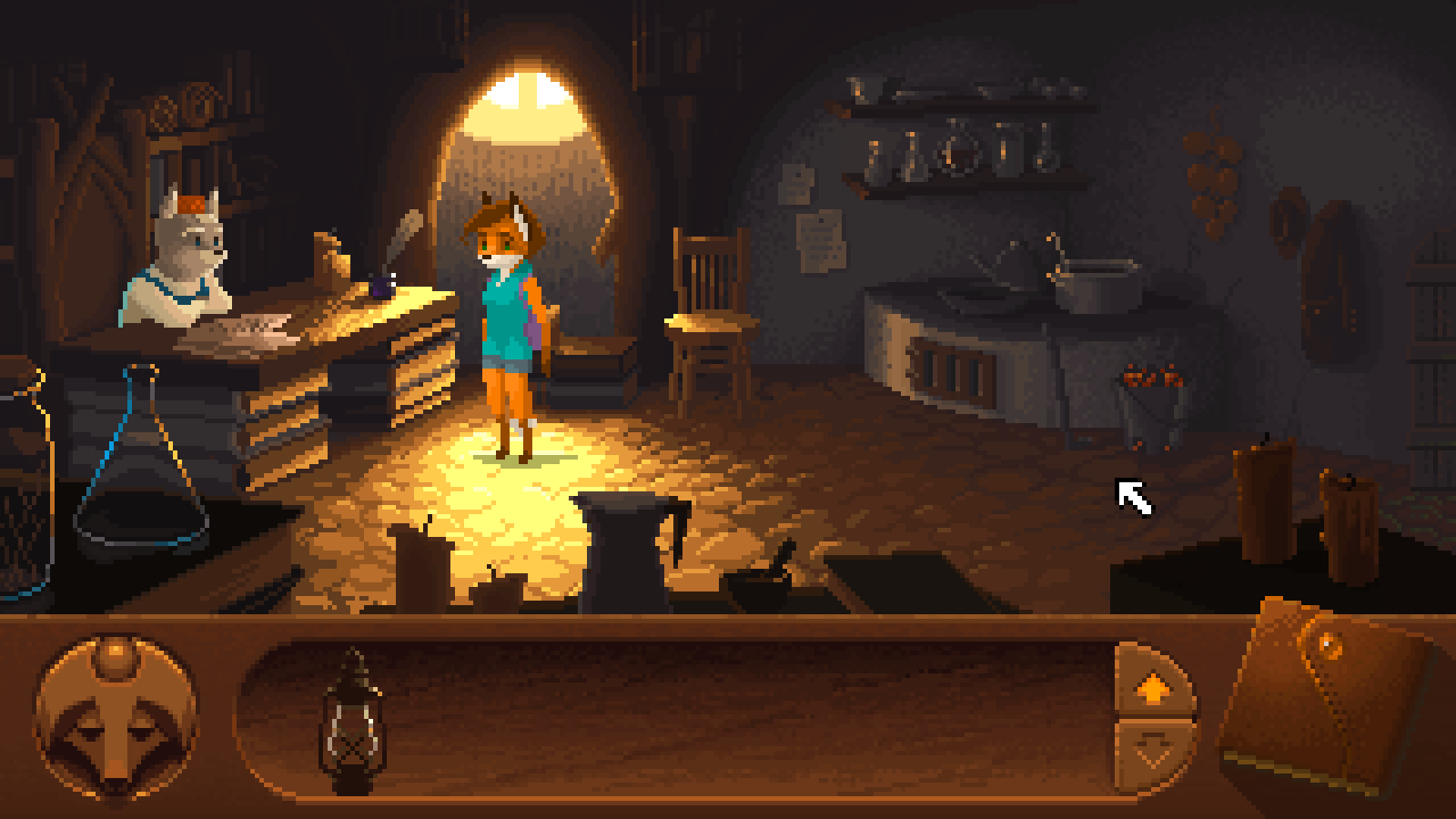 OK my last question for you. What other projects do you have coming soon that can you tell us about at the moment?
These days, I'm finishing up the soundtrack for the Haydee game sequel. The first part of this game was the first serious game project I've worked on, by the way. It's a hardcore metroidvania with survival elements and a third-person shooter with an outstanding main character (you'll get it when you see her, haha).
However, this project is not as evident as it may seem. Behind all its visual magnet, there is a profound story that deeply impressed me. That's why the music that I compose turns out very emotional and atmospheric. And this is what I love the most. 😉
Haydee 2 will get its full-fledged OST album, and right after I'll be done with it, it's the FoxTail fourth chapter ahead of me! Autumn is going to be busy, that's for sure.
Thanks again for joining us it's been a pleasure!
Thank you for having me and giving me this opportunity to talk a little about my approach to work. Hopefully, it can be helpful for someone out there!
LINKS
[one_half]
Vlad
[/one_half]
[one_half_last]
FoxTail
[/one_half_last]
We run the site voluntarily and like to keep the lights on (and the hosting up to date) so any support via our Patreon is also much appreciated!
Thanks for listening to this episode of The Sound Architect Podcast! 
Stay up to date via our Monthly Newsletter as well: www.thesoundarchitect.co.uk/newsletter