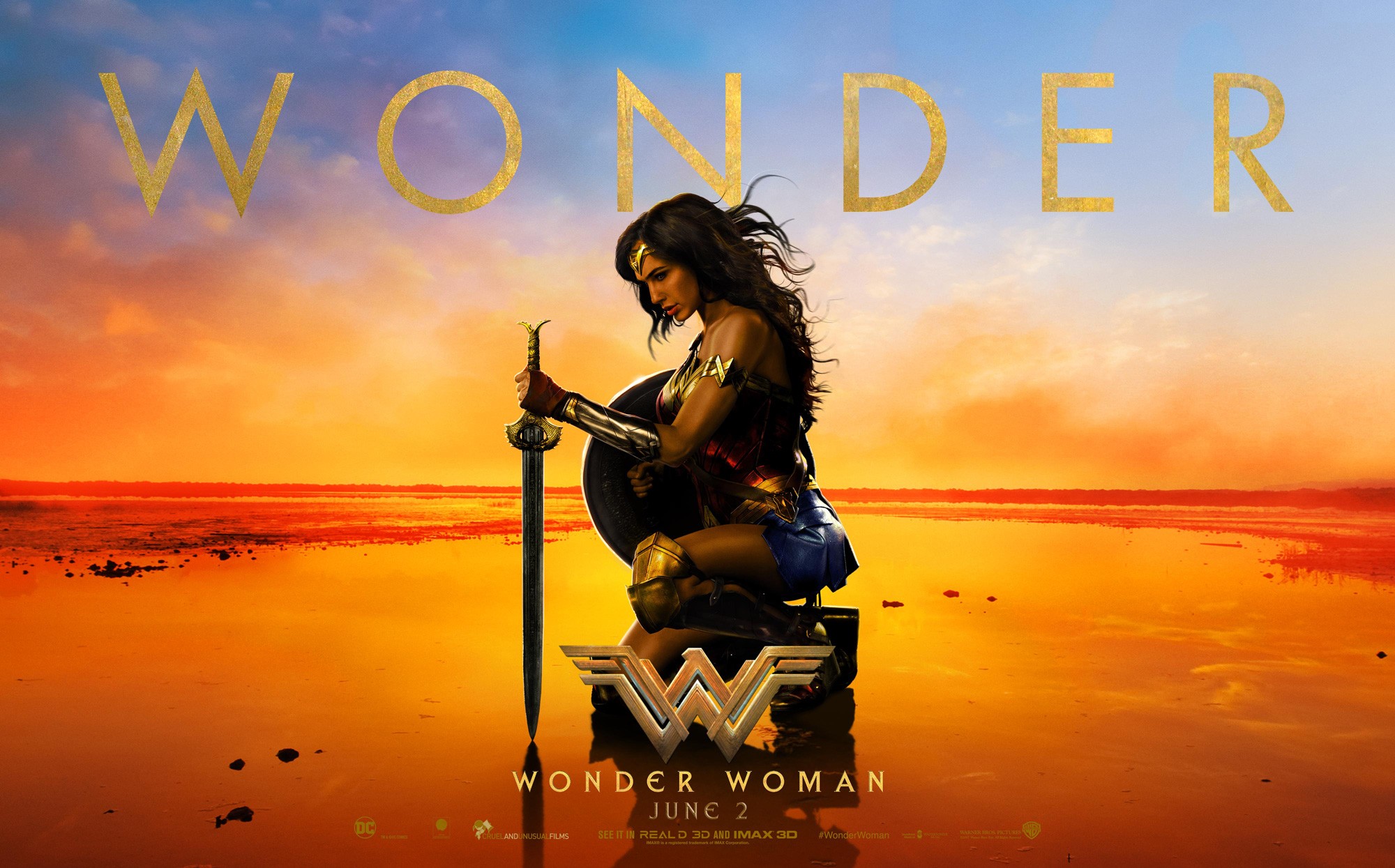 Review by Andrew Overfield
Edited by Katie Tarrant
Studio: DC Films / Atlas Entertainment
Composer: Rupert Gregson-Williams
Supervising Sound Editor: James Mather
Reviewed on: Everyman 2D
I think I'm in love…
And no, not with Gal Gadot, as much of a strong and fierce presence she has in this film, but with the wonders of Rupert Gregson-Williams. I'll elaborate as to why shortly, but for now since I have become by default our resident superhero film reviewer, I'll get on with the film itself.
I already had my reservations on how this film would play out, I anticipated a gap-filler to whet my appetite for upcoming DC Extended Universe films such as the solo Batman films, Justice League and the next instalment of Man of Steel. I was completely wrong. This film stands alone as a brilliant piece of work. I was captivated from the very first few notes that graced my ears until the end credits rolled and the lights came on.
The film sets the scene at the beginning, in the aftermath of Batman vs Superman: Dawn of Justice, as Bruce Wayne shows more curiosity as to what Wonder Woman's origins are. So we embark on a journey of that origin and the history which brings her to present day.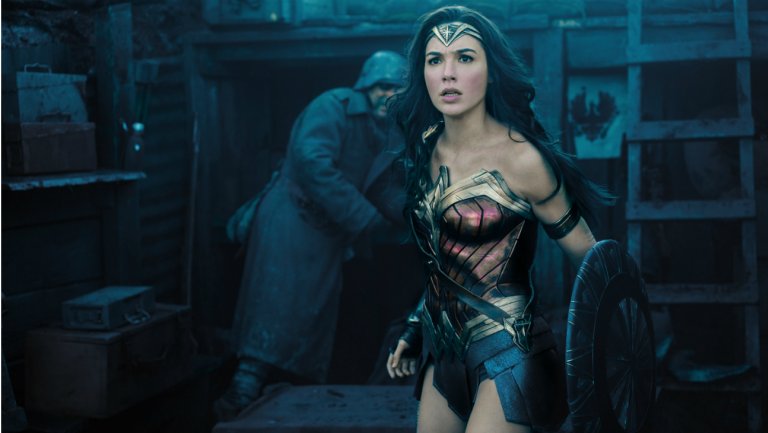 Sound
Fluidity and realism are two words I would heavily use to describe the sound in Wonder Woman's universe. From the gushing waterfalls of 'Themyscira' to the bustle of a heaving industrialised mid-WWI London. James Mather and his team at Soundbyte Studios arrive to the fray with careful attention to detail that not only emulates the soundscape we expect as a listener, but packs a great punch too for that "Hollywood" feel. Perfect for our big screens.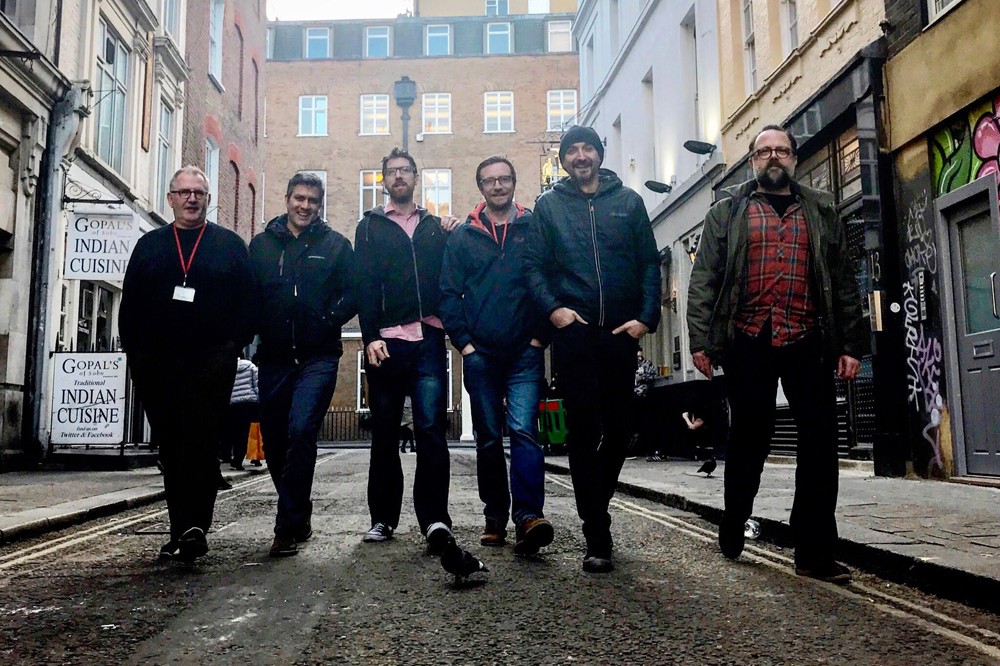 From the cocks of realistic WWI rifles to the faint whispers and what seems like "pumping" or "life" in the lasso of truth, you get a real sense of effort that the team have pushed for to give our audible landscape a character of its own.
This is mixed brilliantly with the score and the dialogue, which I will move onto now. Its crisp and defined. I get the feeling that this film is very dialogue driven, the words the actors speak are important key details to understanding the narrative. Time-specific phrases and the delivery is spot on. The only issue I had with the dialogue was the German accent portrayed by Danny Huston (Erich Ludendorff), it just wasn't convincing enough for me based on the accents of the officers around him. The rest of his and the other actors' performances were spot on!
Music
From the very first notes we hear, we are not misled whatsoever that this is Wonder Woman at all. We hear the initial notes of Tina Guo's memorable cello piece from Batman vs Superman: Dawn of Justice and we are taken back to just how powerful she was as a character when we were introduced to her. It's a theme that has definitely grown on me and I loved every titbit of it scattered through this score.
We are then rewarded with a clever use of Bruce Wayne's motif from that same film as a slight nod to its original composers. Within seconds, we are taken on a journey into the mind of Rupert Gregson-Williams. A somewhat bold statement which says "I'm here, this is my understanding of this world" and under the careful ear and ideas of Director Patty Jenkins, it delivers with an emotional, yet powerful punch!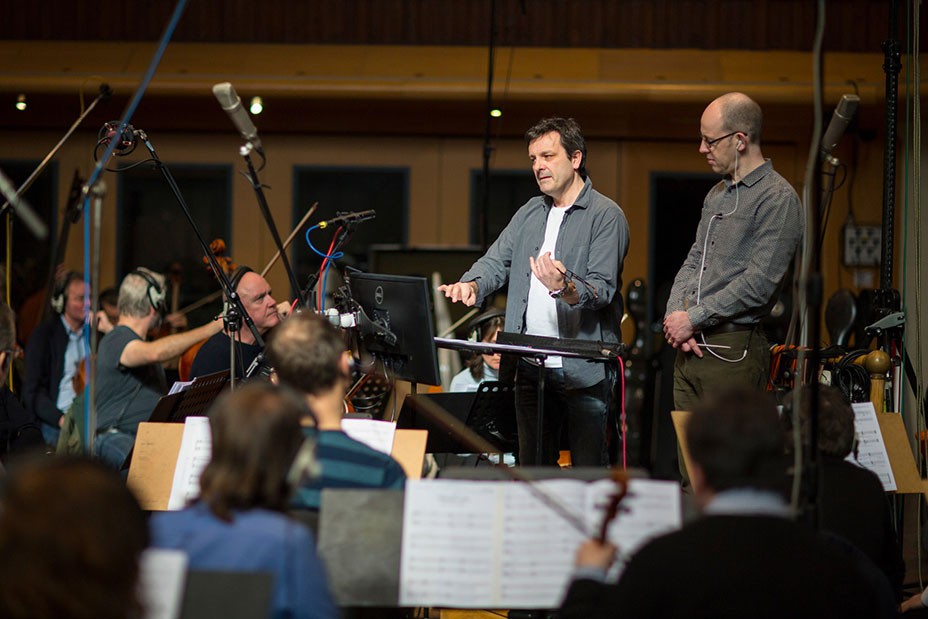 A scene familiar in the trailers, as Gadot climbs a ladder out of the trenches into no-man's land, we are greeted with Gregson-Williams' beautiful vision again. A royal flurry of battle, hope, determination, and vigour which pretty much sums up the entirety of the film for me. He incorporates the original theme and develops buy cialis taiwan upon that to fit into this historic timeline that delivers profoundly. The entire score, with its large horn-driven sections, infusion of rhythmic pulses and beautiful string lines is sitting firmly in my personal playlist right now and will be for a long long time.
Gregson-Williams has done something that previously Hans Zimmer pulled off for adding an engaging sonic identity to a DC superhero score. Racing it miles in front of the "safe zone" that of its Marvel rivals.
Conclusion
As an all-encompassing work, this film is brilliant. It hits all the right spots in terms of engagement, action, narrative, and drive. Wonder Woman offers a breath of life back into the currently failing DC Extended Universe film series and holds it strong and steady. I only hope DC use this as a yardstick to base their next endeavours on!
LINKS
Official
Rupert Gregson-Williams (COOL Music)
Twitter
Facebook
We hope you enjoyed Andy's review, check out others in our Reviews section. Don't forget to sign up to our Monthly Newsletter to make sure you don't miss out on our reviews and interviews.
We're also running a Patreon campaign to make sure we can keep bringing you regular, high quality content if you're feeling generous! Thanks for even sharing!
The Sound Architect