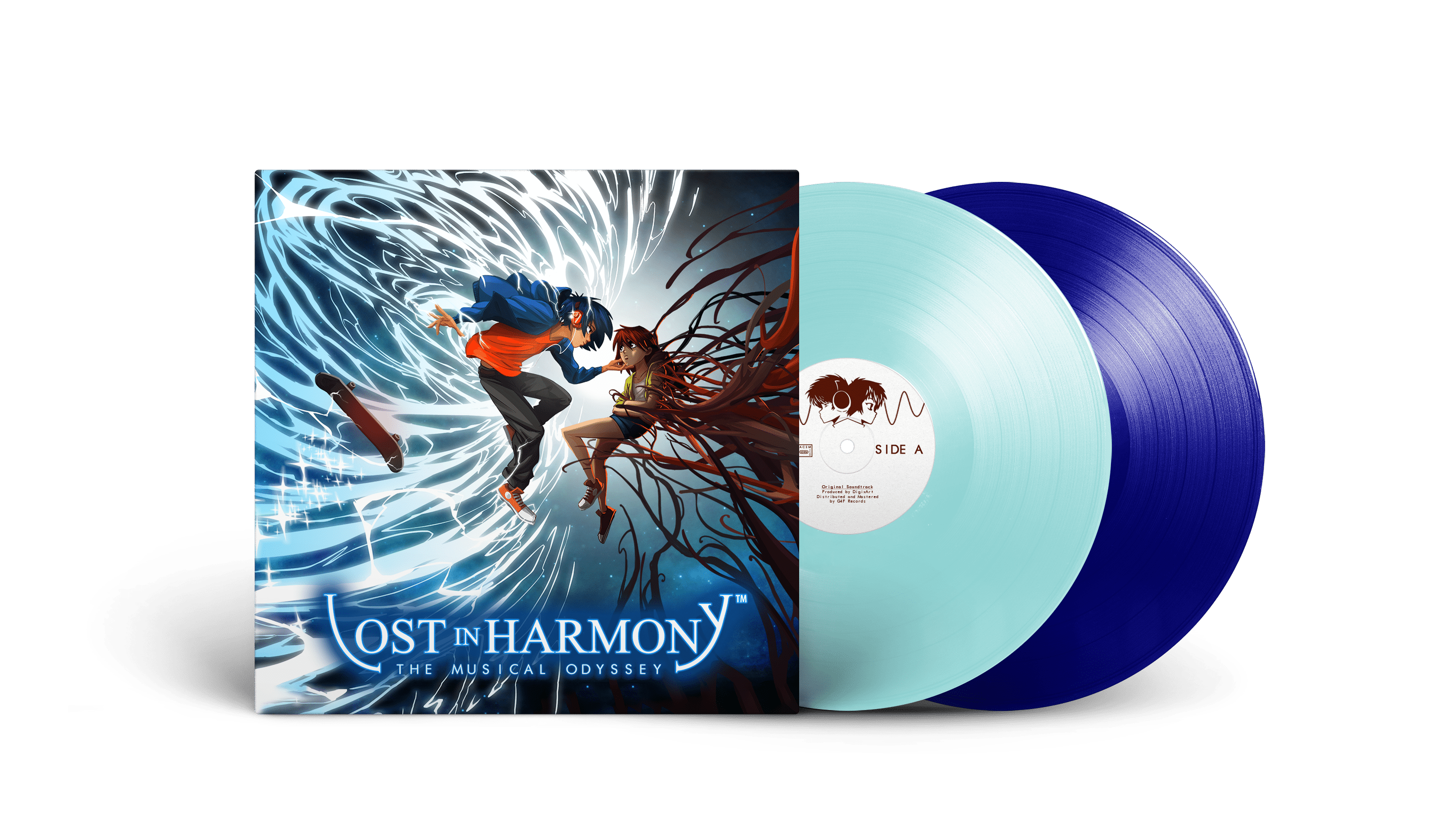 The soundtrack to the musical runner is now available to pre-order on double vinyl and CD.
Following the recent release of Digixart's musical runner Lost in Harmony on Nintendo Switch and PC, G4F Records has announced two physical releases for the game's soundtracks. Lost in Harmony: Kaito's Adventure is getting an eye-catching double LP release in blue with 35 tracks while Lost in Harmony: M.I.R.A.I. Escape will be released as a double-sided digipack CD with 12 tracks.
Both albums can be pre-ordered until 17th September, and pre-ordering the vinyl during this time snags you a bonus illustration as well!
Pre-order LIH: Kaito's Adventure vinyl edition here.
Pre-order LIH: M.I.R.A.I Escape CD edition here.
You can also listen to the original soundtracks here, which feature an eclectic mix of musicians including Xillix, Roc Chen, Borislav Slavov and Wyclef Jean no less.
LINKS
To stay up to date on more audio news, sign up to our monthly newsletter to make sure you don't miss out of news as well as our reviews and interviews.
We are also running a Patreon campaign to help support our team and help us bring you more awesome content at even higher quality!