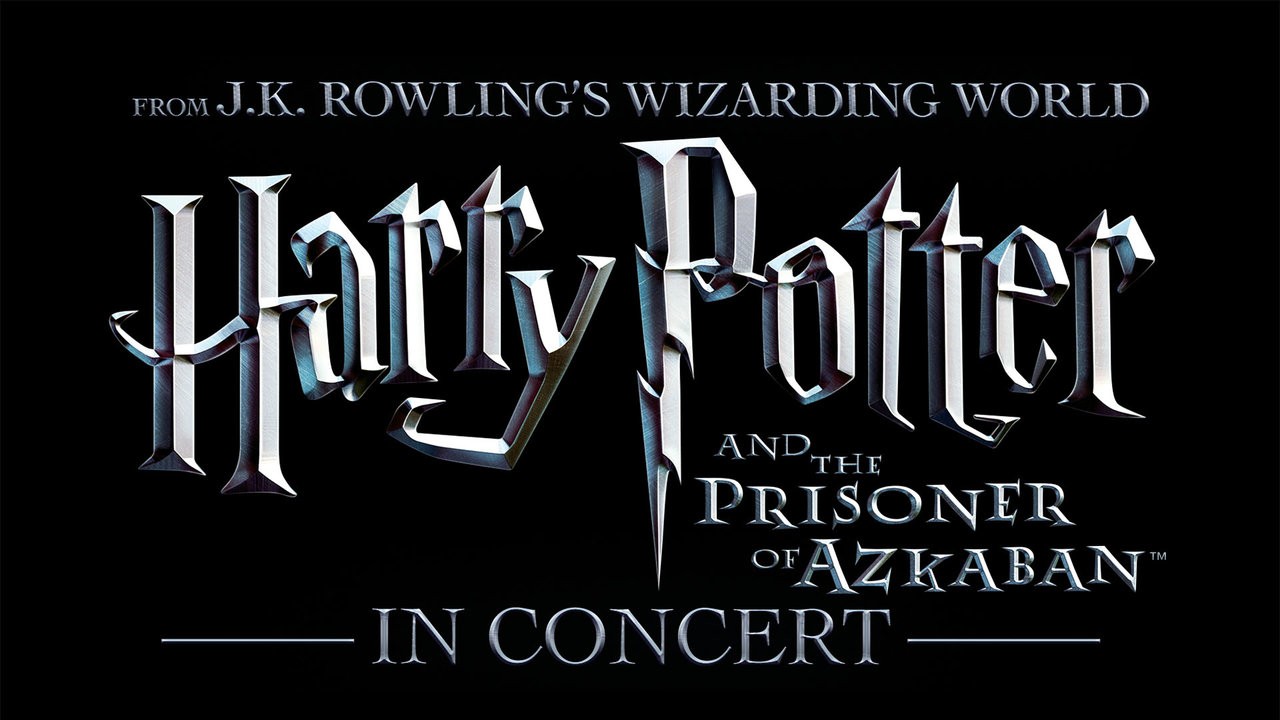 Review by Katie Tarrant
Last week, I had the pleasure of being back in the Royal Albert Hall to see a recent instalment of their highly successful 'Films In Concert' series. The series is designed to allow viewers to revisit some of their all time favourite classics, with the added awe of hearing the soundtrack played by a live orchestra.
It has previously featured the likes of Jaws, Jurassic Park, Star Trek, Independence Day, Titanic, and many more, as well as a number of evenings dedicated to the works of composers such as James Newton Howard, the late James Horner, Michael Giacchino, and more. It has also played host to the world-renowned Harry Potter movies. Having already shown the first two Harry Potter movies, next up was Harry Potter and the Prisoner of Azkaban, and that is what I was there to see.
Harry Potter 3 has a phenomenal score; one that composer John Williams received an Oscar nomination for 'Best Original Music'. I was brimming with excitement to hear it live, in my all-time-favourite venue. I got that familiar wave of goosebumps as I stepped inside and saw the room filled with people. The grandiose stage and projector were prepared at the front, lined with seats for the Royal Philharmonic Concert Orchestra and English Chamber Choir, beautifully conducted by Justin Freer. He opened the evening with a jovial introduction, introducing the musicians and getting everyone to cheer for their favourite Hogwarts houses, before he summoned a captivating silence as the opening to the film began.
Seeing a movie alongside so many other people is always a beautifully unifying experience, and the Harry Potter franchise comes in to a league of its own, thanks to the emotional attachment and nostalgia that so many people have for it. It was such a heart-warming feeling experiencing all of the film's highs and lows with so many other fans. Hearing people cheer, whoop, and clap for their favourite characters or their favourite moments, such as when Hermione punches Malfoy, or Buckbeak and Sirius escape. You will never be able to see and hear a movie quite like you do at one of these concerts.
As always, the quality of the performance was out of this world. These concerts do a wonderful job at highlighting and supporting the importance of music in film. Every film I have seen in this series has always drawn the score in to an entirely new light for me, and Harry Potter 3 was certainly one of them.
There are so many nuances in John Williams' score that I had never truly appreciated, having not been able to hear it in such detail until now. It thrives on such a wonderful complexity and emotional dynamic. Whilst Harry has faced challenges in previous films, the third film for me is where his life starts to reach a vital point of maturity. John Williams scores that emotional development effortlessly, teetering between bold, thematic bursts and a tender but dramatic underscore.
Some of my favourites scenes had to be when Harry blows up Aunt Marge, his journey on the Knight Bus, and his poignant talk with Professor Lupin about the dementors, and his parents. John Williams truly brings the magic in these movies to life, even in the darkest points of the story. The RPCO and ECC did this score every justice, giving passion and grace to every single note, and leaving no stone (or page) unturned in the energy and precision of their performance.
The mix for the evening was also superb, with only a couple of very brief moments in which the music stepped over the film's audio. But the film is subtitled so no dialogue is ever lost, and those moments are exactly what you're there for. To be immersed by the performance and phenomenal music, and to revel in the thrill of being lost in such a visual and aural spectacular.
Overall, seeing Harry Potter 3 in concert was an absolute privilege and something I cannot recommend enough, be you a Potterhead or otherwise. Every film in this series is as memorable as the last and are well worth attending. Even if it's a movie you have seen a thousand times, I can promise you that the Royal Albert Hall will bring it to you in a way you've never witnessed before. The next in the 'Films In Concert' series will be Milos Forman's Amadeus on Friday 2nd November, performed by the Academy of St Martin in the Fields and Philharmonic Chorus, conducted by Ludwig Wicki.
LINKS
Official
Twitter
Facebook
We hope you enjoyed Katie's article, check out others in ourReviews section. Don't forget to sign up to our Monthly Newsletter to make sure you don't miss out on our reviews and interviews.
We're also running a Patreon campaign to make sure we can keep bringing you regular, high quality content if you're feeling generous! Thanks for even sharing!
The Sound Architect