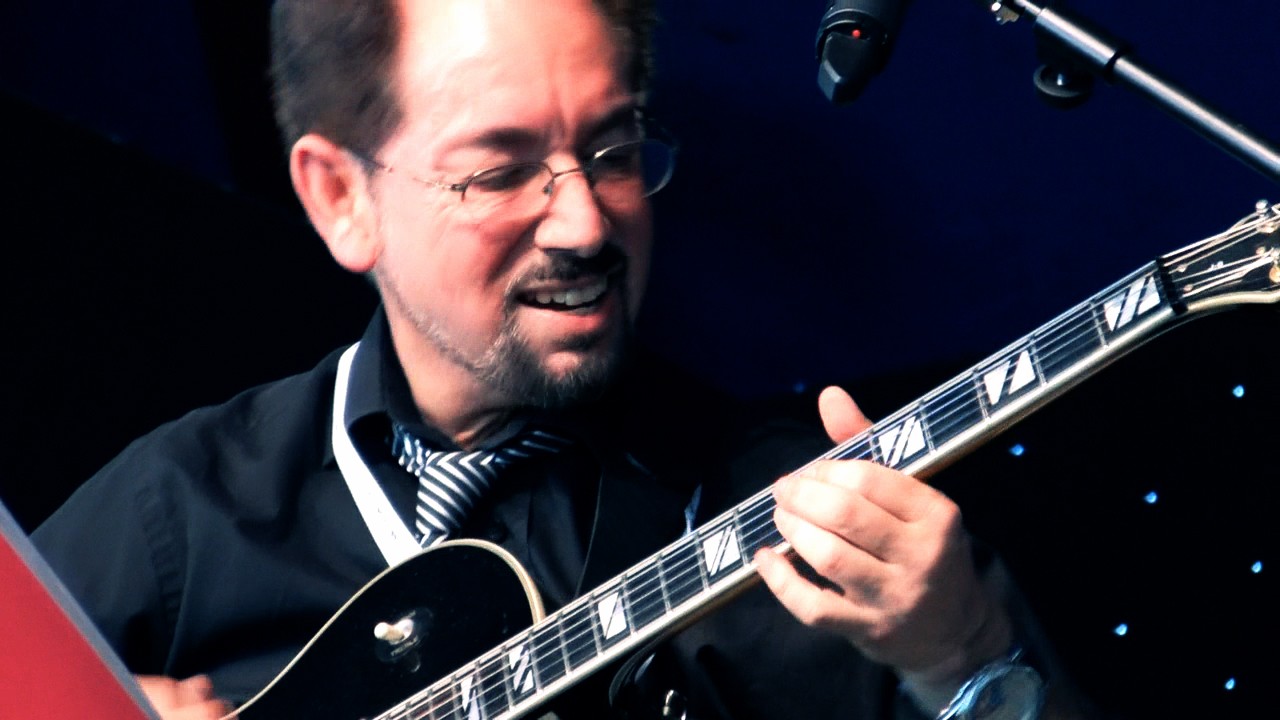 Sam Hughes speaks with composer, Richard Niles about his career so far, the Tomb Raider Dark Angel Kickstarter and more. 
Dr. RICHARD NILES is a prolific composer, producer, songwriter, arranger, conductor and musical director whose career spans pop, R&B, rock and jazz. Records featuring his work have sold over 250 million copies worldwide. 
Richard Niles has produced, arranged and composed music for some of the world's most acclaimed artists including Paul McCartney, Ray Charles, Cher, James Brown, Kylie Minogue, Tina Turner, Mariah Carey, Joe Cocker, Lulu, The Troggs, Deniece Williams, Michael McDonald, Dusty Springfield, Pet Shop Boys, Cat Stevens, Grace Jones, Tears For Fears, Swing Out Sister, Boyzone, Westlife, Michael Ball and Take That.
Thanks so much for joining us on the site, it's a pleasure to have you!

Before we discuss anything else, you've had a phenomenal career in music. Tell us how it all began?
My father was Tony Romano, a singer, guitarist, vocal arranger who worked with Bob Hope, Bing Crosby, Frank Sinatra and Cole Porter. I grew up with him playing at home with fantastic musicians such as Joe Venuti. I then grew up in London of the 1960s seeing groups like The Who, John Mayall and Jimi Hendrix in small clubs. I graduated from the Berklee College of Music in 1975 and in London I got signed to a publishing deal as a songwriter. But I immediately started getting work as an arranger.

Would you say there was a big turning point that really your journey?
I became house arranger for EMI Music in 1976 and from that was asked to work with Cat Stevens. That led to work with David Essex and Leo Sayer. My career continued working with a wide variety of artists in pop, jazz and classical music – Paul McCartney, James Brown, Ray Charles, Pet Shop Boys, Kylie Minogue, Tina Turner, Cher, Swing Out Sister, Pat Metheny, Bob James , John Patitucci, Placido Domingo, Kiri Te Kanawa, Montserrat Caballe… and many more (www.richardniles.com)

Let's talk more about your band Bandzilla, a 25-piece jazz-fusion orchestra sounds epic! How did that come about and what are your current projects with the band?
After the sessions for Grace Jones, "Slave To The Rhythm", where I used a jazz big band line-up, trumpeter Guy Barker asked me to form a band. I said I'd do it if he got the gigs. Soon we were asked to do a TV series for Ruby Wax on Channel 4, "Don't Miss Wax". The first album "Blue Movies" was released in 1987. The band was featured for 10 weeks. We subsequently performed and recorded with Ray Charles, The Pet Shop Boys, Paul McCartney, Pat Kane of Hue & Cry, Richard Darbyshire of Living In A Box, Kylie Minogue… and many more gigs on our own.
In 2017 we released "BANDZILLA RISES!!!" featuring the world's finest talents. It included Randy Brecker singing one of my songs and taking a trumpet solo, and a happy reunion with Leo Sayer. There is a book of the music from the album, "The Bandzilla Songbook" with transcriptions of all the solos.
I'm now raising money to record a new 8-piece LA version of BANDZILLA! www.bandzilla.net

You have also written quite a few books over the years about music, what led you to write these and what do you hope readers will learn from them?
I have been a BBC broadcaster, writing and hosting my own shows since 1996. My intention was always to get behind the glamour to reveal the 'nuts and bolts' of making music. You can see them all here: http://richardniles.com/broadcasterauthor/
I met Pat Metheny at the Berklee College of Music and then in 1979 he asked me to co-produce his album "American Garage" . In 2007 I did a BBC radio series calle |Pat Metheny – Bright Size Life" and in 2009 I released a book "The Pat Metheny Interviews" based on additional in-depth interviews.
I also wrote a book, "The Invisible Artist – Arrangers in Popular Music (1950 – 2000)" based on another 7-part radio series called "Pop Arrangers".
"From Dreaming To Gigging" is a complete course in music theory and jazz improvisation for the guitar. "Songwriting – The 11-Point Plan" reveals my unique songwriting technique that guarantees results.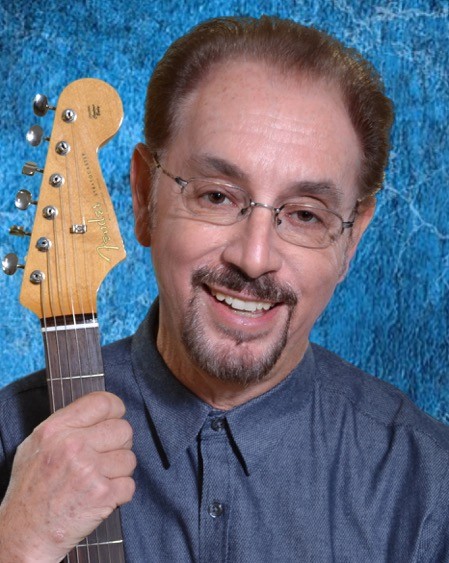 What made you decide that the music industry was the world for you?
I had no choice from my upbringing. Music is not a job or a hobby. It's an obsession and an addiction. There is never a moment when I'm not fascinated by music, working out some new idea. Even now while I'm answering your questions!

Would you say anything has been the most challenging of your career so far?
Working in TV requires lots of writing for many different styles, pleasing the 'star', the producer, the director, and doing it to a budget and a strict time restraint. I love it!

On the flipside what would you say is your proudest moment?
Having four of my songs recorded by Ray Charles and performing with him and BANDZILLA. Working with Paul McCartney for about a year in 1986..

Do you have any key advice for anyone wanting to work in the music industry?
Start with being the best musician in the room, but try to find people better than you to work with.
Then, learn the music business thoroughly, every aspect of how things work.

You're also involved in the Tomb Raider: Dark Angel Kickstarter, how did that first come about?
Peter Connelly was a fan of my work and contacted me. He asked me to do it and it sounded 'over the top'. As everyone knows, 'over the top' is where I begin.

What are you hoping to achieve with the project?
To make this the most outrageous orchestral album ever with the finest musicians and singers. We are featuring virtuoso cellist Tina Guo and I am going to write solos for her that will melt her instrument.

Would you say you have a favourite piece from Peter Connelly's soundtracks for the games?
That's like asking, 'Which of your children do you love the most?'

OK, so finally what else have you been working on recently that we can look forward to?
I'm working again with one of my favourite singers, Paul Carrack (Ace, Mike & The Mechanics, Squeez). And, writing the new Bandzilla album which will blow people's minds.

Thanks again for your time!
LINKS
Richard Niles
More info on the Tomb Raider: Dark Angel Kickstarter
We hope you enjoyed this interview, check out others in our Interviews section. Don't forget to sign up to our Monthly Newsletter to make sure you don't miss out on our reviews and interviews. We also love to deliver as much content as we can but as a team of volunteers, we have a Patreon running to help us continue to deliver, see the links below!