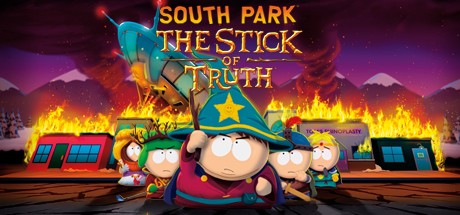 Sam Hughes chats to Audio Director, Justin Bell over at Obsidian about South Park: The Stick of Truth. They discuss all of the techniques and work involved in the project including some in-depth discussions of implementation, workflow and more!
Justin graduated with an A.A. degree in Music from Los Angeles Valley College in 2004, and later with a B.A. in Music Composition from UCLA's School of Arts in Architecture in 2007.   He worked at Whitemoon Dreams Inc. and Pandemic Studios before joining Obsidian in 2010 as a Sound Designer.  In 2013 Justin was promoted to the position of Audio Director. Past game projects include The Saboteur, Fallout: New Vegas, Dungeon Siege III, South Park: The Stick of Truth, and Armored Warfare.  In 2015 he composed the score for Pillars of Eternity and it's expansions, and is currently working the scores for Pathfinder Adventures and the recently announced Tyranny.  Justin has also programmed music for a variety of television shows including Eleventh Hour, Nikita,Tomorrow People, and Mighty Med.
We hope you enjoyed the interview, feel free to check out more of these at the Interviews page. Also, don't forget to sign up to our Monthly Newsletter to make sure you don't miss anything!
The Sound Architect