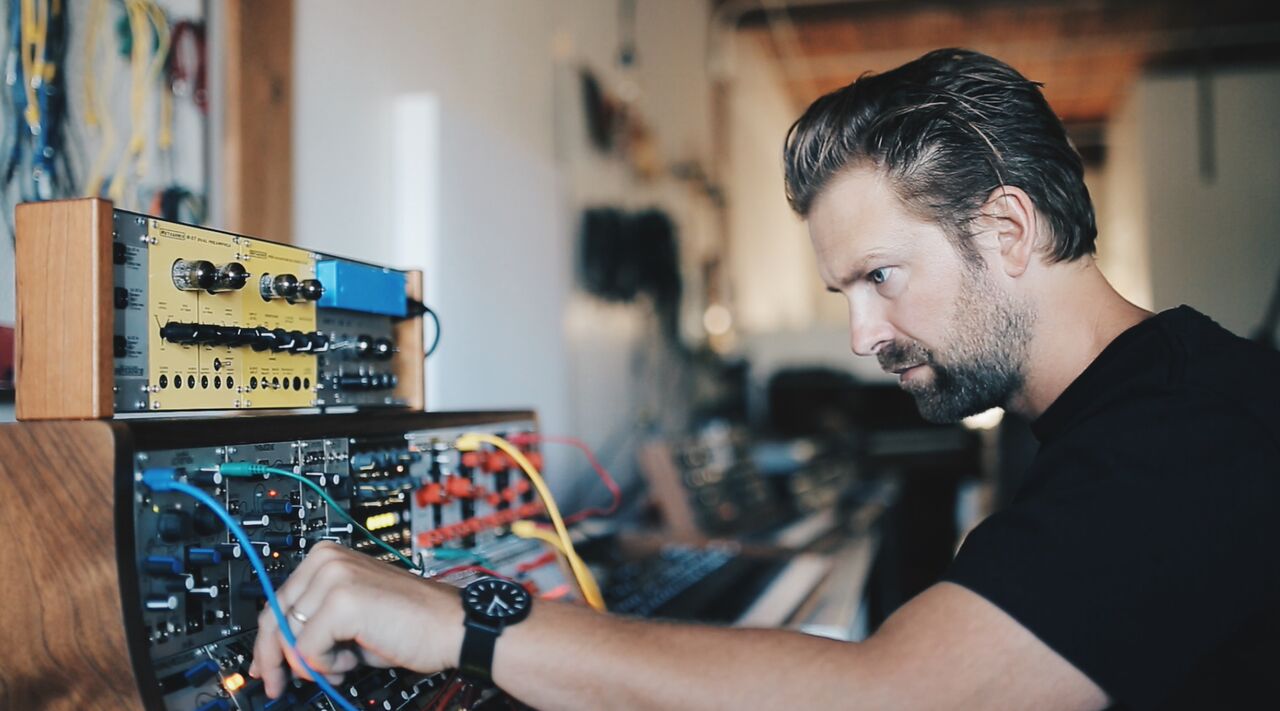 Featured Photo Credit: Leah Belford
We had the great opportunity of speaking to renowned composer, Kris Dirksen. Currently, Kris is scoring Cinemax's critically-acclaimed series Quarry created and directed by Emmy-winning director Greg Yaitanes. Kris's music can be heard in hundreds of movie and TV show trailers, including Mad Max: Fury Road, Sicario, The Revenant, Game of Thrones, Breaking Bad and many more. Through his work in the trailer world, Kris has become recognised for his dark and gritty signature sound.
A self-taught musician and producer, Kris's lack of formal training has resulted in an irreverence for the traditional boundaries of film and television music, resulting in a genre-bending mix of sounds. Crafting a unique blend of effected guitars, dirty synthesizers and electronics, and an ever-changing blend of of live and orchestral instrumentation, Kris has always focussed on progression rather than imitating current scoring trends.
Kris is a partner in Methodic Doubt Music, a premium trailer music house with headquarters in Los Angeles and Vancouver, Canada.
Hi Kris, thank you so much for joining us we're very excited to speak to you! Before we discuss Quarry, Banshee and other projects, tell us how you began your journey as a composer?
I had no intention of becoming a composer originally, it's a path I stumbled into. I was going to law school and wasn't enjoying it, so I started interning at a record label, making coffee and walking the owner's dogs, which led to me pitching the label's music for film and TV licensing opportunities. I started getting requests for custom music for movie trailers and advertising but I could rarely convince the artists I worked with to write music for them given the deadlines involved, as we'd often be required to turn in a track within a matter of hours.
So I started jumping on the opportunities myself and spent my nights learning how to produce music with my laptop and a cheap guitar at my kitchen table. After a few years my music somehow caught on and I started composing full-time.
Was there any particular moment that was a key turning point or 'big break' that started your professional career in a big way?
Not really, it was a slow grind as I taught myself the process over a number of years. Many failures along the road that paved the way for opportunities.
What's been the biggest challenge you've faced and overcome as a composer?
I think the hardest part for any musician or composer is getting your foot in the door and getting those first initial breaks or successes. For me that was in trailers, and it took quite a bit of time and rejection to get those first credits. Once you have them the sheep mentality of the entertainment industry tends to kick in and things begin to snowball.
What would you say your proudest moment so far has been? And have do you have any specific favourite projects that you've worked on?
Working on Quarry was a fun experience, it gave me a chance to surround myself with vintage recording gear and instruments in a way I don't normally get to indulge in. Given how computer-based the modern composing process is, it was refreshing to get out of the box and take more of a live, analog approach as opposed to pushing blocks around on a screen.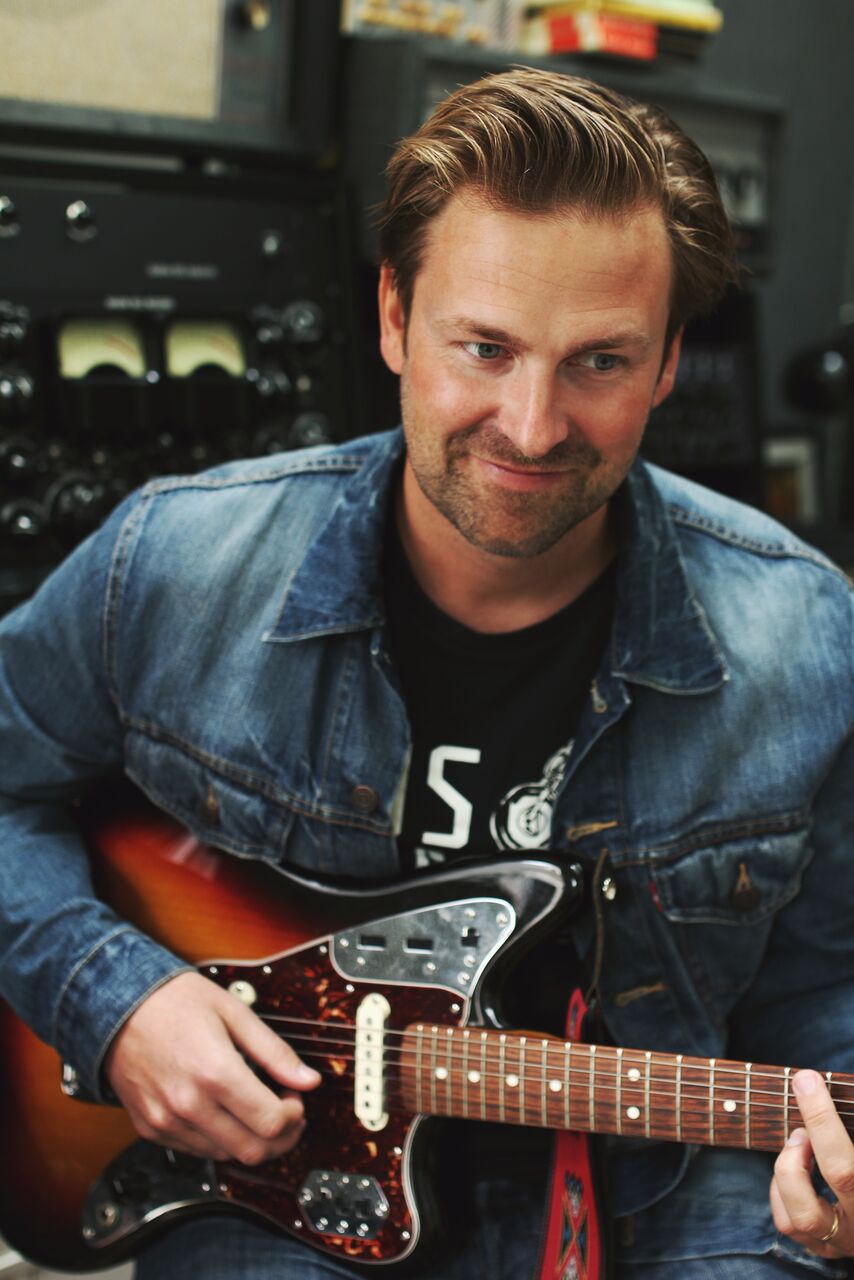 Your music has been featured in over 1000 film and TV trailers. How would you say composing music for trailers compares to 'more conventional' methods of scoring feature length films?
They're usually very different approaches. Trailer music is generally very bold and forward, whereas in film/TV often plays a subtler role. Film/TV scoring tends to be more of a balancing act where you're forced to take things like dialog into consideration.  After years of trailer clients wanting the music to "sound bigger" it took a minute to adjust to the more restrained approach of TV scoring.
Under the name Methodic Doubt, you composed the music for all 4 seasons of Cinemax's tv drama series Banshee. Could you tell us a little about your work on this? How did this different from work that came before?
It was very much an extension of our work in the trailer world, where we're known for having a fairly modern "hybrid" sound, incorporating a lot of guitars and synths into our music. Banshee's mix of action and pulpy/noir-ish drama seemed to be a good fit with the aggressive sound we'd developed for ourselves in trailers. Inevitably my music always sounds like I'm scoring a post-apocalyptic sci-fi movie so it was a matter of pulling some of those elements back and finding a tone that worked with the Banshee world. What we landed on was a mix of hybrid elements, with a lot of bowed organic instruments to give the score an imperfect, human element.
Recently you've been working on an original score for Cinemax's latest series, Quarry, a crime drama series about a returning Vietnam marine. How has this differed so far to your work on Banshee?
Quarry was directed by Greg Yaitanes, who was the showrunner on Banshee, and we knew Quarry was going to have a similar dark, pulpy tone so I tried to find way to set those projects apart. Quarry's set in Memphis in 1972, so the obvious route at first would have been to play on the period. Greg and the network really wanted to avoid anything too retro or throwback-sounding and keep the score relatively modern. I had been doing the modern hybrid thing for a number of years and was getting a little burnt out on synth-based scores at that point so I wanted to avoid going that route. The Knick was airing on Cinemax as well, so I didn't want to just mimic Cliff Martinez's work on that show by contrasting the period with a modern score. The happy medium I found was through what I thought of as a time machine approach. What would it sound like if I went back to a studio in Memphis in 1972 and tried to create a score that was relevant in 2016 using the tools of the day. I surrounded myself with old tape machines and recording gear, and instruments like old organs and electric pianos. There still ended up being synths on the score, but those were models that would have existed at the time, like the Arp 2600 and Buchla Music Easel. Much of what you hear is me trying to overcome the limitations of the old gear.
Is there anything that you wanted to do differently with Banshee, or Quarry, that you haven't done on previous projects?
I always try to create a unique musical world and sound specific to each project and I think we were able to do that with Banshee and Quarry. TV production and the deadlines involved are such that you're always left feeling like you wish you had more time to develop your ideas, but that's just the nature of the beast. Sometimes those deadlines push you to work much more intuitively and often yield more interesting music than when you're left to your own devices.
Do you have any particular favourite 'go to' plugins or sample libraries that you use frequently? 
These days I've been going back and deleting many of my plugins and trying to create a leaner setup. We have so many options that it's easy to get paralyzed by having too many choices and get too focused on the gear, I find that it can get in the way of creativity. Plugin-wise it's mostly just Soundtoys and Universal Audio at this point. In terms of sample libraries, I use the same stuff as everyone else does, Spectrasonics and a lot of Kontakt-based virtual instruments. I'm fortunate to have a lot of real instruments in my studio so I try to incorporate those when I can.
If you could go back in time and give yourself one piece of advice, what would it be?
It would probably be to try and keep some life balance, stay in shape, don't sit in front a computer seven days a week. Easier said than done given the deadlines we're often fighting against…
Just to finish with, if you could have a drink with anyone, alive or dead, who would it be and why?
This answer might be boring, but at the moment it would be a drink with my wife, family and friends. Preferably on a tropical beach without a computer screen in sight!
LINKS
We hope you enjoyed the interview, feel free to check out more of these at the Interviews page. Also, don't forget to sign up to our Monthly Newsletter to make sure you don't miss anything!
If you're feeling generous there's also our Patreon page and we appreciate all the support! 
The Sound Architect