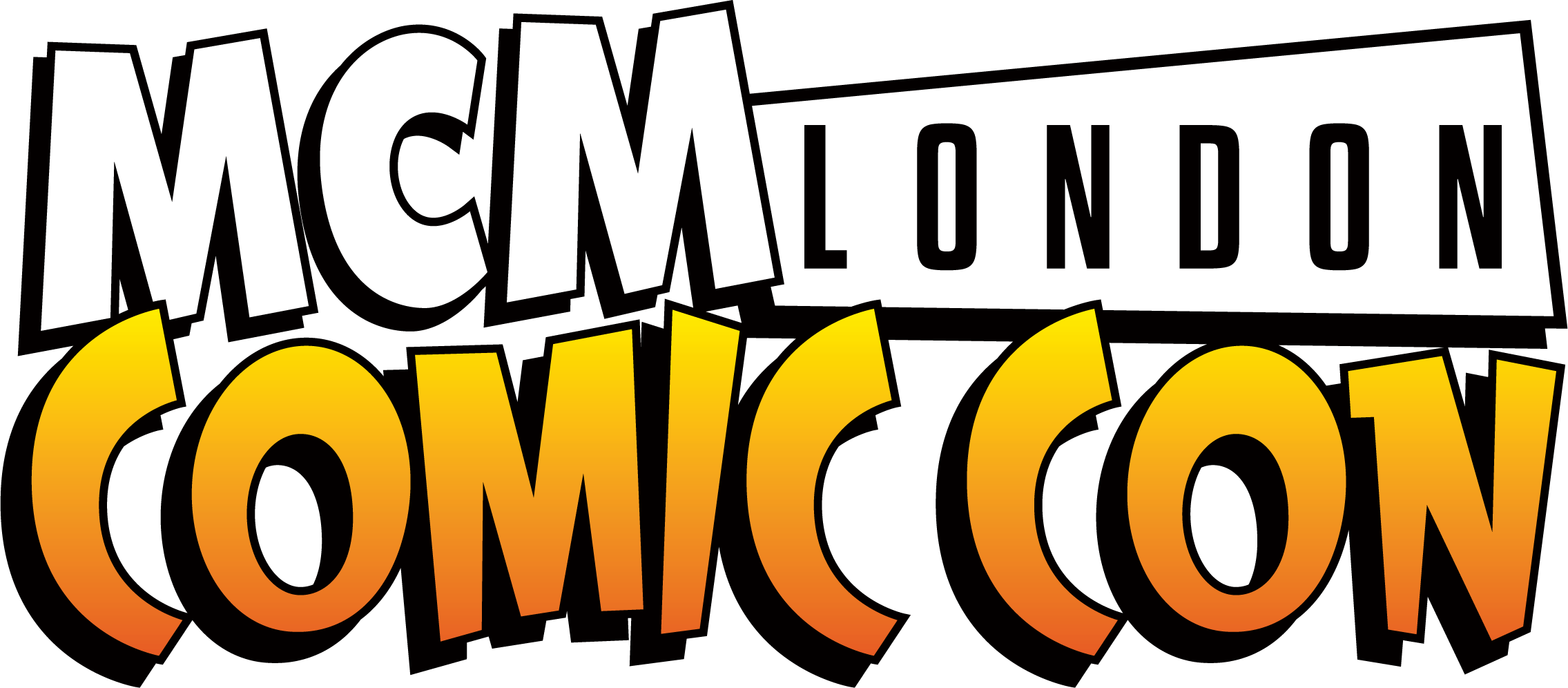 Review by Katie Tarrant
Edited by Sam Hughes
Founded in 1970, Comic Con is undoubtedly one of the biggest pop culture events in our society. Originating in San Diego, the idea of thousands of people getting together to celebrate all things awesome naturally blossomed, and in 2001, Paul Miley and Brian Cooney founded the MCM Comic Con shows. Taking place multiple times a year around the world, last weekend I had the pleasure of attending MCM London Comic Con. Hosted at the ExCel London centre near the Royal Victoria Dock, MCM London Comic Con is attended by over 100,000 people across its 3 day weekend, with Saturday naturally being one of the busiest days. This was my first time attending London Comic Con and whilst the crowds were initially a challenge to contend with, the atmosphere was absolutely electric. Surrounded by cosplayers, excited families, and avid pop culture fans, I instantly felt at home and was interested to find out what there would be to see in this huge exhibition centre.
Although the most dominant attractions of Comic Con are the merchants, comics, and celebrities, the event also has a growing gaming industry presence with its dedicated games section. This weekend, there were several companies at the show, including Nintendo, Ubisoft, NIS America, Sony, Bandai Namco, Koei Tecmo, Rice Digital, Idea Factory, and more.
Nintendo had a Nintendo Switch stand with their most recent Super Mario Odyssey, as well as Splatoon 2, Mario + Rabbids Kingdom Battle, Fire Emblem Warriors and much more all available to play. They also had a Nintendo 'Chill Out Zone' for 3DS games with Pokémon Sun and Moon, Metroid: Samus Returns, Miitopia and several other games. Ubisoft were also presenting recent releases with dedicated stands for Assassin's Creed: Origins and South Park: The Fractured But Whole. Sony were showcasing their Spiderman: Homecoming VR experience to celebrate the movie's release on Blu-Ray and 4K Ultra HD digital download. A list of some of the other games being presented can be found here. Alongside this, there was a small collection of indie games. However, I was disappointed to see that none of the indie games stands had headphones available and, with the volume of the surrounding crowd, speakers were rendered useless. Thus, the game audio for all of these projects was sadly not at all represented.
Although I was only able to attend on the Saturday and Sunday, the Friday also had a collection of great events taking place, including MCM's 'Short Film Festival', several dance performances on the 'PopAsia' stage, and panels on cosplay, creating a web series, and making your first short film. Additionally, Konami held a special panel for the 'Voices of Yu-Gi-Oh', in which voice actors Dan Green (Yugi, Atem) and Eric Stuart (Kaiba) were available to take pictures, sign autographs, and discuss their roles in the show. Friday also saw signings taking place from Super Mario Odyssey's voice of Mario Charles Martinet.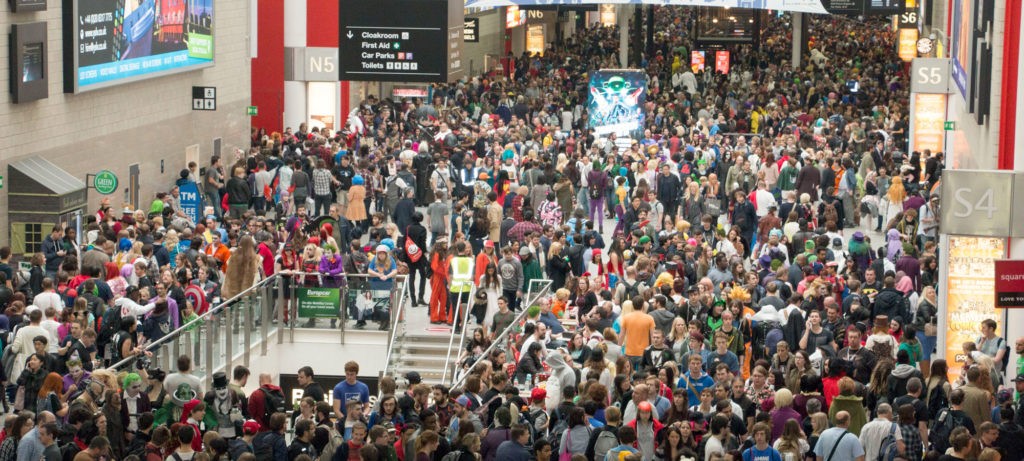 Other voice actors present across the weekend included Gareth David Lloyd, David Hayter, and Johnny Yong Bosch. Gareth's work includes voicing 'Solas' in Dragon Age: Inquisition, and most recently 'Sir Lancelot Du Lac' in Salix Games' highly anticipated, upcoming narrative adventure game Du Lac and Fey: Dance of Death. David Hayter is the renowned voice of Metal Gear Solid's 'Solid Snake' and 'Naked Snake', and is most recently part of Hinterland Studio Inc.'s survival game The Long Dark. Finally, Johnny Yong Bosch has an impressive number of credits, initially in Sailor Moon and Mighty Morphin Power Rangers, and his latest work includes Guardians of the Galaxy: The Telltale Series, Marvel vs Capcom: Infinite and the anime sci-fi film Blame!.
Moreover, there were a huge array of other actors and celebrities in attendance, such as Anthony Mackie (Captain America, Ant-Man, Hurt Locker), Hayley Atwell (Agent Carter, Captain America, The Duchess), Warwick Davis (Star Wars, Harry Potter, Life's Too Short), Dani Filth (Cradle of Filth vocalist), Chris Barrie, Robert Llewellyn, Danny John-Jules, and Hattie Hayridge from Red Dwarf, and many more. Comicon provides many opportunities to chat to these celebrities, with various panels, signings, photoshoots and more happening throughout the weekend.
On Sunday, I attended a panel with Ninja Theory's Melina Juergens (Senua, video editor), Tameem Antoniades (co-founder, writer, creative director), and Dom Matthews (commercial director) as they spoke about their experiences developing Hellblade: Senua's Sacrifice. The game follows the journey of a Celtic warrior called Senua who struggles with psychosis, and the dark journey she follows to retrieve the soul of her lost lover from the Norse gods who killed him. The panel showed a lot of behind the scenes content, with videos of their mocap sessions and an in-depth account of how they captured certain scenes in the game. They also explained how they impressively built their own mocap studio in their meeting room, and I was amazed to since read that they now hire it out their mocap services under the alias 'Senua Studio'.
For Melina, this was her first acting experience, and all the more nerve wracking having to do it as a motion capture performance for the most pivotal character in the game. Senua's character is incredibly exposed throughout the story, as the player follows an intimate journey thanks to the game's unique camera perspective, but Melina has done an exceptional job at making you feel drawn to and connected with the struggles Senua encounters along the way. The game is most notable for its exceptional use of binaural audio, used to convey the multiple voices Senua hears as she battles with psychosis. For more information, check out our article Hellblade: Senua's Sacrifice – Setting The Gold Standard For Audio.
Whilst the panel was excellent, the setup for the panel was unfortunately not entirely catered for audio as one of the microphones seemed to consistently crack and suffer from interference, yet no replacement or alternative was available, leaving us with subpar sound for the talks. This was not helped by how some of the stages were aligned next to buy ambien from uk one another and only separated by curtains, so if anything particularly rowdy was happening next door, it negatively affected your experience. Apart from this, the setup of the convention as a whole worked perfectly, although the Sunday was definitely my preferred day in terms of a manageable crowd size.
Overall, MCM London Comic Con was a fantastic experience and something I recommend to anyone with an interest in anything pop culture related. With such a diverse collection of panels, events, attendees, and merchandise, there is something for everyone and the atmosphere is truly unique. Undeniably, I was a bit disappointed in the lack of representation for audio at the event, but do appreciate that the bulk of the focus and interest is on the merchant stands and celebrities. At the very least, it would be nice to see headphones at the gaming booths, and a greater cast of voice actors attending. With the games industry developing so rapidly, both voice acting and game audio are earning much greater appreciation and awareness, and I feel it's important to represent this as it is a pivotal component of our industry. There is a metric tonne of exciting things happening both in AAA and indie games, and it would be a fantastic thing to celebrate that as much as we celebrate everything else in the wonderful world of pop culture. The next MCM Comic Con event will be taking place in Birmingham at the National Exhibition Centre (NEC) on the 18th and 19th of November. Tickets are available here.
LINKS
Official
Twitter
Facebook
We hope you enjoyed Katie's review, check out others in our Reviews section. Don't forget to sign up to our Monthly Newsletter to make sure you don't miss out on our reviews and interviews.
We're also running a Patreon campaign to make sure we can keep bringing you regular, high quality content if you're feeling generous! Thanks for even sharing!
The Sound Architect