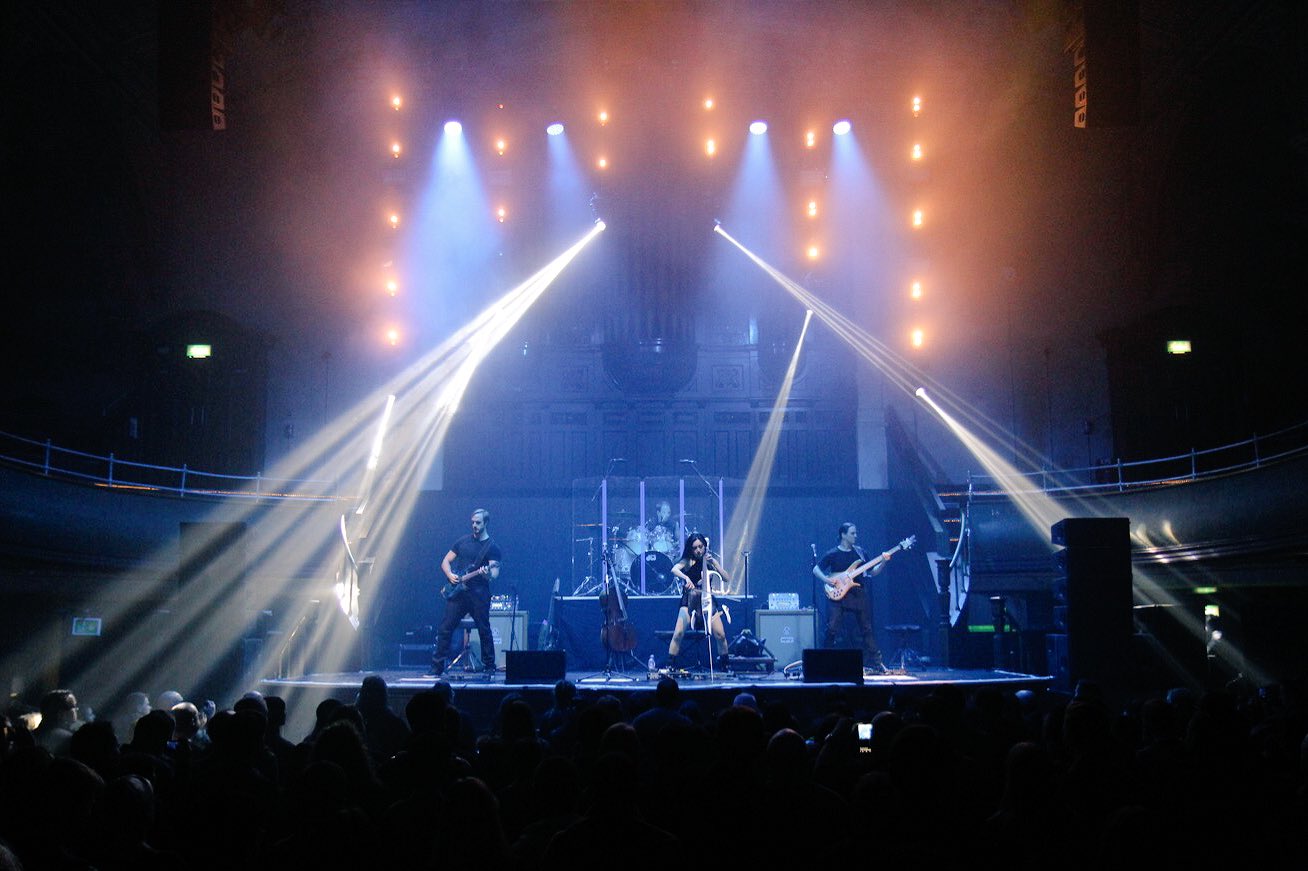 Electrifying Queen Bee cellist Tina Guo flew over from Los Angeles for her mini tour of the UK this week. To celebrate the success of her new solo album Game On!, we were treated to two nights of game music medleys and some of her most loved film performances including Kung Fu Panda, and the empowering Wonder Woman theme.
The first night of the tour took place at The Albert Hall, Manchester and the second night drew crowds to the Grade II listed venue of The Round Chapel in Hackney, London. Hundreds gathered, eager to hear all their favourite Guo hits and lots of new arrangements of our favourite video game classics.
As the lights go down, the crowd cheers excitedly. The band take to the stage and Tina follows amidst more shouts and applause. They launch into Chrono Trigger as the show opener and shortly follow with a medley of tracks from Final Fantasy. Forever adapting, and never saying no, Tina tells us how even though she couldn't play an Erhu, when she was asked if she could, she spent 7 hours a day practicing after looking intently on Craigslist for one.
Along with Tina, her cellos and erhu, there also stood bassist and long term collaborator Kfir Melamed to her right, who saved the day when Tina's electric cello "Whitewalker" stopped working towards the end of Halo. Guitarist John Huldt managed to finish the main cello line on his guitar and Kfir improvised on bass while technicians came to try and fix the malfunctioning electric cello!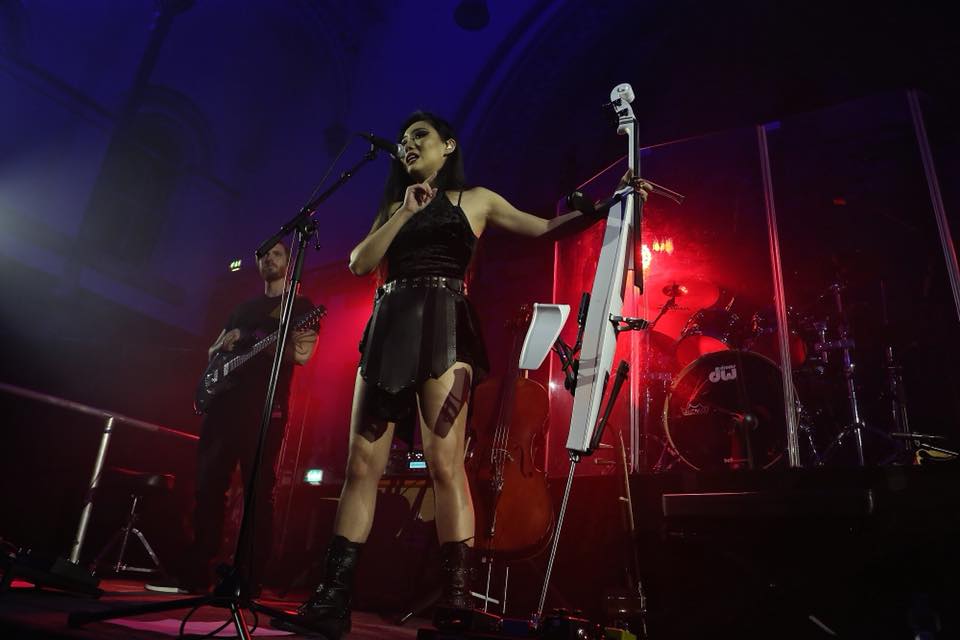 Playing the remainder of songs on the acoustic cello was a happy compromise as we were led to the powerful arrangement of Call of Duty: Modern Warfare 2. It almost has a "Lux Aeterna" (Clint Mansell) feeling to it, but with the electronic, epic feeling of modern AAA games.
Drummer Frank Klepacki was sadly hidden behind a screen for the show, but he delivered solidly on every track and particularly stood out on songs from as Skyrim, World of Warcraft and Halo. Klepacki is best known for his work as a composer on the Command and Conquer games, as well as the 2006 Star Wars games but his work goes all the way back to the 90s, writing music for titles such as the classic SNES games The Lion King and Dune.
Some of the best were indeed saved until last with the Pokemon medley yielding some incredibly rapid playing when it came to the 'Battle Theme', followed by a rendition of an earlier version of The Last of the Mohicans. Fun, bouncy melodies from Super Mario followed, then unleashed a heavy metal section for the 'Underground Theme' to get peoples heads nodding.
Epic, dramatic, and over the top was how Tina described her final performance of the Tetris theme; a tremendous interpretation of the Russian folk song "Korobeiniki", most commonly recognised as the Tetris Type-A music. Cheers and whoops bring the band back on stage for a final encore to play Tina's early rise to fame with her interpretation of the orchestral interlude "Flight of the Bumblebee" composed by Nikolai Rimsky Korsakov. A flurry of notes sets the stage ablaze in their racing performance of "Queen Bee".
Many fans were lucky enough to meet and get autographs as Tina came out after the show, with the lovely Rambo snapping pics of stoked admirers. Performances of game music around London always attract devoted can you buy ambien at walmart and friendly groups of people. I'm always proud to stand amongst other gamers, with small acts such as offering their space on the barriers to a child so he could see, and chatting to others queueing from many different walks of life. It embodies what it really means to be a part of gaming culture. A shared love of game music brought everyone together tonight to witness an awesome performance of Game On! with plenty of additions. Hopefully this is the start of many more solo shows for Tina Guo!
LINKS
Official
Twitter
Facebook
We hope you enjoyed Alyx's review, check out others in our Reviews section. Don't forget to sign up to our Monthly Newsletter to make sure you don't miss out on our reviews and interviews.
We're also running a Patreon campaign to make sure we can keep bringing you regular, high quality content if you're feeling generous! Thanks for even sharing!
The Sound Architect