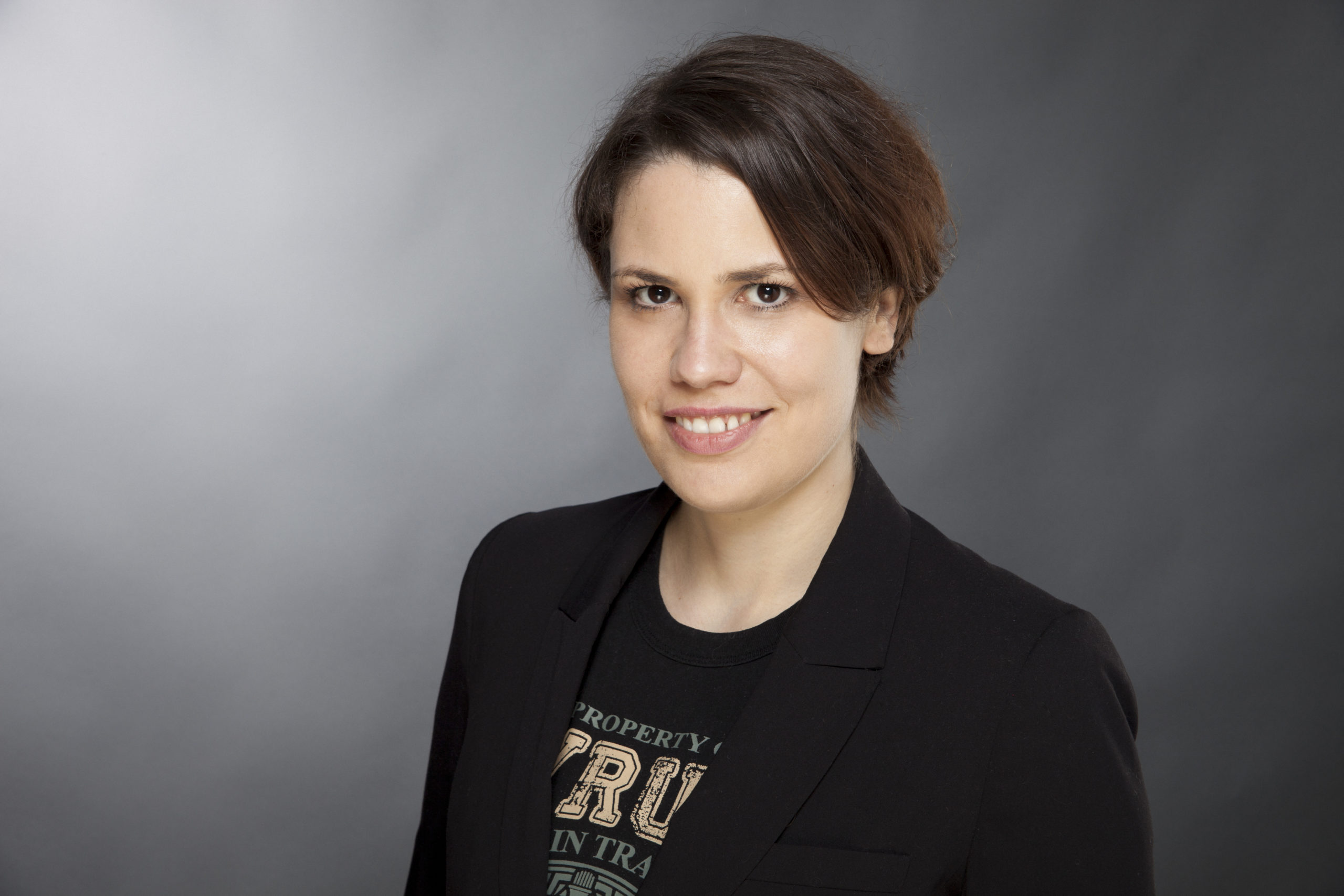 In a Sound Architect first Dr. Melanie Fritsch gives us an introduction to the weird and wonderful world of Ludomusicology: the study of music in video games.
As an avid gamer from childhood and later with an academic background in Performance Studies and Musicology, Melanie became familiar with the field of Ludomusicology by learning about the historical development of video game music and giving her first presentation on the subject at an international conference in Amsterdam. Now she is a prominent figure in the field as an Independent Researcher with the Ludomusicology Video Game Music Research Group, and Communications Officer for the Society for the Study of Sound and Music in Games, as well as recently becoming a Dr. with her PhD thesis on Ludomusicology research methodology from the perspective of performance studies.
Hello Melanie, welcome to The Sound Architect!
Hi Sam, many thanks for having me, I'm super-excited to talk about my beloved area of research with you!
Let's dive straight in, for the benefit of our readers how would you define Ludomusicology?
I'll do my very best to keep this short: Ludomusicology is basically the research of music in video games. Today, eleven years after the neologism came up for the first time in 2007, the focus has broadened: Besides music in games, we are also interested in music games, and related phenomena such as fan culture and fancultural music practices, live concerts, or the impact game music had on other musical genres. Beyond that, it is also thinking about music itself as a playful phenomenon. Traditionally, music is mainly studied as a form of written text. Ludomusicology now adds another dimension to how we think about and study music as a form of play.
It is a relatively young field of research, what initially drew you to it and what was your approach to getting into it?
I can't really say where the decision to study games and their music precisely came from, but I remember it had something to do with Karen Collins' books that were published in 2008. In "Game Sound" she wrote that games and their sound and music differ from other media forms, as the player and his or her body are actively involved in creating the music and sounds by playing the game instead of being just the passive receiver of a sound signal. Building on that notion, my basic idea was thinking about games and their music as a form of performance that the player creates while playing the game. Luckily, my doctoral advisor and boss strongly supported me, and allowed me to change my PhD topic and focus of research – originally, I had been hired to study silent film music.
My first approach on the topic, though, was getting familiar with the historical development of game music regarding technology, aesthetics, and the like. It was in 2009 when I gave my first ever presentation on that very topic at an international conference in Amsterdam. There I met Michiel Kamp, who later co-founded the Ludomusicology Study Group with Tim Summers and Mark Sweeney, and we met again in 2012 at the first Ludomusicology Study day in Oxford they had organized. That's how it all began for me.
What sort of process do you go through when researching a game for a project? Are there any common challenges you encounter?
There is no standard process when it comes to my work. It always depends on the aspects I'm interested in, whether it's the use of music in a game, or a music game, a historical topic, or fancultural practices. In general, Ludomusicologists share the typical problems all game studies people have.
A basic problem is that you need to play the game, or at least play the specific scenes you want to study. This is very time-consuming, because some games have a playtime around 70-100 hours, and unlike a film you cannot fast forward to the scene you are interested in. If there are several versions of that very game, say, for several platforms or being playable with different peripherals, you must also decide whether you just study one specific version or include all of them, e.g. when you want to compare them.
A typical ludomusicology problem is that you usually do not have a written score you can work with. So you need to find a solution for this, be it by contacting and interviewing the composer, transcribing the musical pieces yourself, or find other ways to describe and talk about the music. But what do we do when we want to study game and music together? How do we study procedurally generated music then, or a music game? So, finding new ways to study games and music is one of the basic challenges, and this is, from my point of view, what makes Ludomusicology so exciting.
And does the game audio community and its various fan bases have an impact on your research as a Ludomusicologist?
Absolutely! First of all, we are in the lucky position that the people who create what we study are usually still alive and kicking, so we can approach them for interviews and get into an exchange with them. We are always very excited to see many practitioners coming to our conferences and sharing their knowledge and experience. Their insights are immensely valuable for us.
We also highly value fan communities and private collectors, who do a fantastic job on collecting and preserving games and the respective hardware. Furthermore, many of them are active in gaming and game music culture for many years, so they also provide us with vast experience and knowledge they gathered and published in wikis or forums. All these groups also mingle on the Ludomusicology Discord server my colleague Kevin Burke has created. Fans, industry people, and academics alike – well, oftentimes you can't even really make that distinction as many embrace several or even all these roles.
If you had to pick a game for its unique use of audio, what would that be and why?
There are so many games whose designers and composers did such a fantastic job, so it's really hard to pick one. As people often say that the music distracts them, and they switch it off or stream their own music while playing, maybe Left 4 Dead from 2008 is a good example, because the use of music in this game is very clever:
It's a zombie shooter game, and the music adds to creating the right atmosphere by referring to classical survival-horror-movie aesthetics and tropes (atonal short piano trills, sudden clashes, high-pitched violin scratching, full orchestral attack music etc. – the whole nine yards). All this derives from the games' main theme so the entire musical impression is very coherent – if you are interested in details there are more details in the developer commentary.
For the shooter genre though, what I said initially usually applies: People switch the music off (if there is any after all) in order to focus and play better e.g. by hearing where shots come from, communicating with their teammates via voice chat etc. And this is where Left 4 Dead is really exciting: The music is not just there to create the atmosphere, it is a vital gameplay-relevant feature. It doesn't distract the players, instead it helps them improving their gameplay performance. Now, how is that achieved? Besides the standard zombies, the game features several boss zombie classes such as the Witch, the Tank, the Boomer and a few more. Each of them has its specific sounds plus two specific musical motives you can hear when they are nearby and when they attack you or one of your teammates. So by actively listening to the music you not only get the right horror experience, you also get additional and valuable information about what is happening around you, that helps you improve your gameplay performance.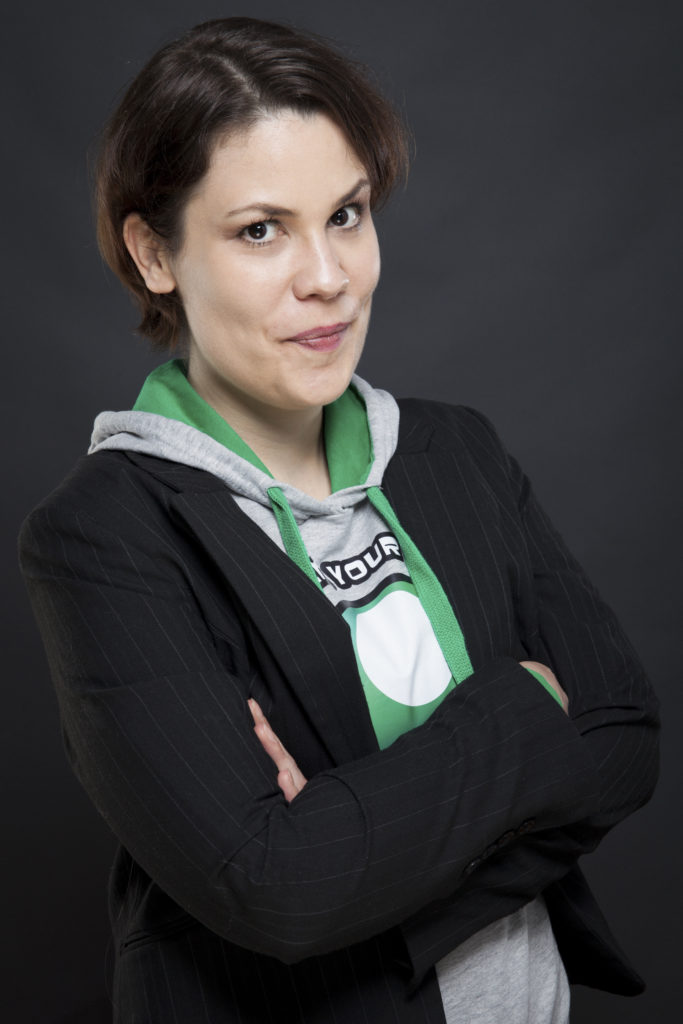 Video game music has an increasingly public profile and there is currently some debate around whether it is perceived as 'high' or 'low' art. What is your opinion on the subject and what do you think Ludomusicology can contribute to this debate?
This entire "high" and "low" thing is a huge debate, therefore it's hard to find a short answer. I know that debate very well, and I understand the reasons for it as I also discuss that issue in my book. Maybe that much: Games provide us with new and fascinating ways to experience and interact with music. Ludomusicology can point to that and look into the ways, how this happens, what it does with us, and our relationship with music. Kiri Miller for example has discussed this.
Furthermore, games and their music had a tremendous and lasting cultural impact for around half a century by now, be it on other media, other musical genres, or with Ludomusicology even on the ways we think about music from an academic standpoint. One may not like games and their music, and choose to ignore them, this is totally fine. But this doesn't mean that he or she won't come across the music and the cultural and aesthetic traces it has left. What Ludomusicology can contribute here is finding these traces, revealing interrelations between the diverse art forms, and also show how interesting, complex and inventive composing for games can be. People are often surprised to find out how deep game music and its aesthetics is rooted in our culture, and how often even absolute non-gamers get in touch with it, be it in movies, TV shows, advertisements, in other musical genres, on the radio, or during concerts when e.g. a song like Baba Yetu is performed by choirs all over the world.
Your research has included exploring game music fandom and the performance of game music outside of games themselves, is there an area of study you haven't yet researched but would like to?
Oh, there is so much still to discover, I don't know where to start! Right now, I'm personally very interested in 1980s Japanese game music culture and its development, for example. Unfortunately, I do not speak Japanese, so I'm always looking from an outsider's perspective. It would be fabulous to work with a Japanese colleague on this topic.
It would also be interesting to look elsewhere, what about the history of games and their music in Latin America, in Africa, or in Arab countries? Ludomusicological research is still mainly written from the European and Northern American perspective, but luckily that is changing. At Ludo2018, for example, we could welcome delegates from latin-american countries. Furthermore, our fellow colleagues from the Ludomusicological Society of Australia will have their first Symposion in July.
What is a great reading list for people interested in learning about Ludomusicology?
Fortunately, there are a lot of great books out there by now. A good starting point are of course Karen Collins' 2008 "Game Sound", Tim Summers' book "Understanding Video Game Music" or the "Ludomusicology – Approaches to Video Game Music"-anthology, edited by Michiel Kamp, Tim Summers and Mark Sweeney. If you are interested specifically in music games then the "Music Video Games" book edited by Michael Austin is a good read, or if classical music in video games is your focus you should get a copy of William Gibbons' latest book "Unlimited Replays". Later this year, my above-mentioned book "Performing bytes" is scheduled for publication, in which I offer a ludomusicological research methodology from the perspective of Performance Studies.
I am also delighted to announce that Tim Summers and I are currently working on the "Cambridge Companion to Video Game Music". It's already under contract with Cambridge University Press, and we are thrilled that we could win fantastic authors for it, practitioners as well as academics. This anthology particularly focuses on giving a broad overview on the current state of the field for readers interested in Ludomusicology.
Beyond these books, there are also many great articles out there. On the Website of the Society for the Study of Sound and Music in Games we provide a searchable bibliography, which is regularly updated with all publications we can find. Speaking of the Society, we are also working on the launch of the Societies' Journal for Sound and Music in Games that we have announced in September last year.
And following on from that, what are some good ways to get involved in the Ludomusic community?
There are many options, first of all, just come to one of our conferences, we are always excited to see new faces! Moreover, we are always very happy to welcome practitioners, be it composers, sound designers, people working on music software, or academics from other backgrounds, buy accutane now who bring fresh perspectives. Just check out our websites for conference dates, CfPs, and more info. Right now, there are four conference groups out there: The Ludomusicology Research Group, our conferences take place in Europe; The North American Conference of Video Games Music, the AMS Ludomusicology Study Group in the US, and the Ludomusicology Society of Australia.
Most of us are also very active on other social media platforms. Depending on your preferred ways of communication you could for example use the hashtag #ludomusicology on Twitter to say "hi", and follow our respective accounts such as @ludomusicology.
And last but not least: Write us an Email! We are always happy to get in touch with people interested in our field.
Let's wrap up with a fun question: If you could hang out with anyone, alive or dead, who would it be and why?
That's easy: Right now, that would be Tetsuya Mizuguchi. I have a chapter on his brilliant work in my book, his idea of "music interactives" is really fascinating, and I would love to chat about that with him in person.
You can explore Melanie's writings on Ludomusicology in greater detail on her Academia page below, follow her on Twitter for updates on her upcoming book "Performing Bytes", and catch her in person at GameCamp Berlin in September later this year.
LINKS
Resources
Study of Sound and Music in Games Bibliography
Ludomusicology Groups
North American Conference of Video Game Music
AMS Ludomusicology Study Group
Ludomusicology Society of Australia
Dr. Melanie Fritsch
We hope you enjoyed this interview, check out others in our Interviews section. Don't forget to sign up to our Monthly Newsletter to make sure you don't miss out on our reviews and interviews.
We also love to deliver as much content as we can but as a team of volunteers, we have a Patreon running to help us continue to deliver, see the links below!