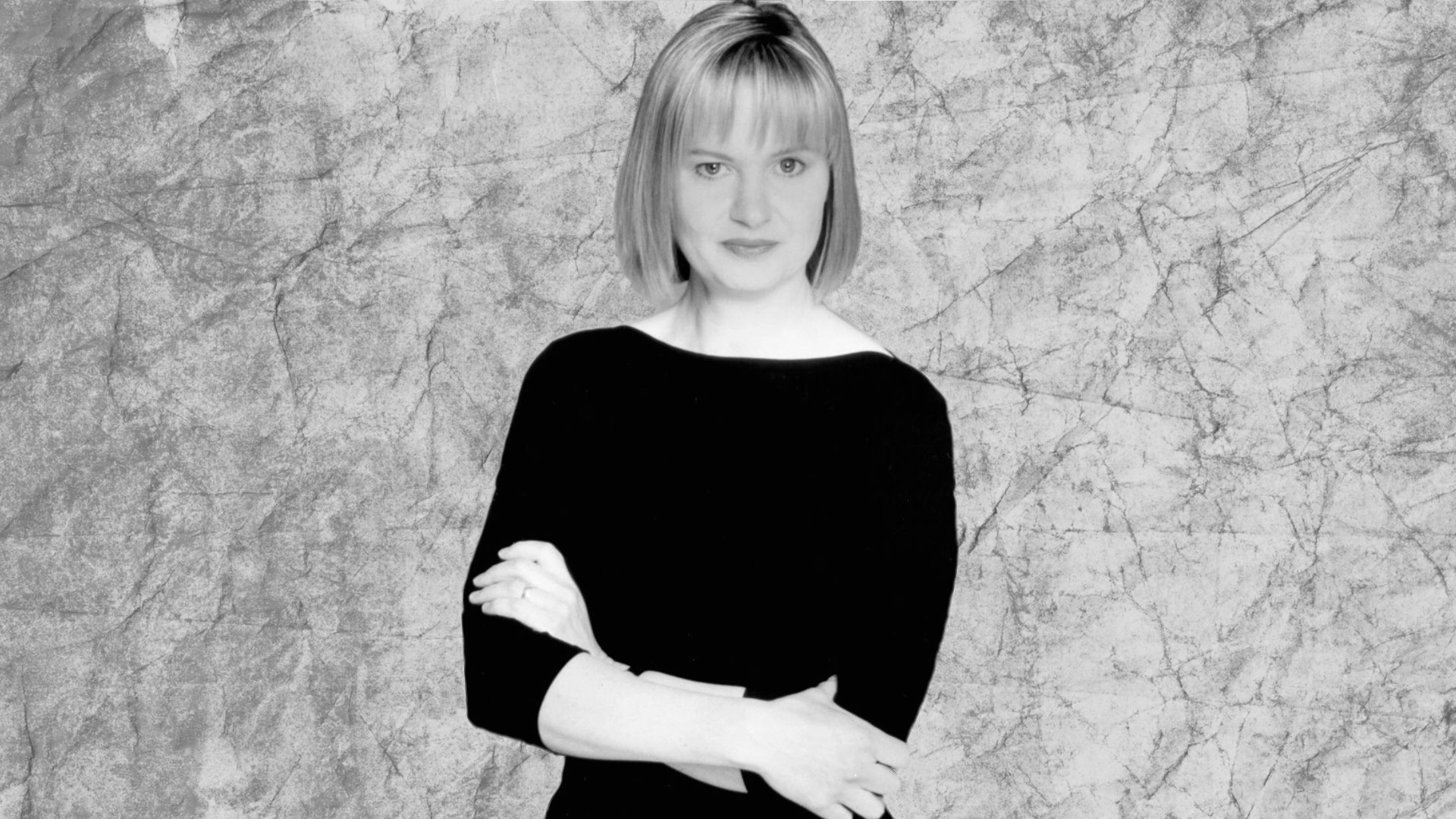 Article by Katie Tarrant
Last year, the Barbican Centre had been running a bi-monthly 'Oscar Winning Scores' series, in which films with academy award-winning scores are shown, followed by an interview with the film's composer. The series was created by Gary Yershon who himself is an Oscar nominated film composer, renowned for his work on Happy Go Lucky, Mr Turner and Another Year.
To my delight, I was able to attend the screening of the classic Full Monty, directed by Peter Cattaneo and superbly scored by composer Anne Dudley (also known for Walking on Sunshine, Pushing Tin and Poldark). I was pleased to find the cinema brimming with people of all ages, eager to experience or revisit what is a timeless and artful creation. After the film, Anne took to the stage to be interviewed by Gary Yershon. The interview covered a vast range of topics, including the starting point of Anne's career, her composing process and what she thinks composers need to do to succeed in present day.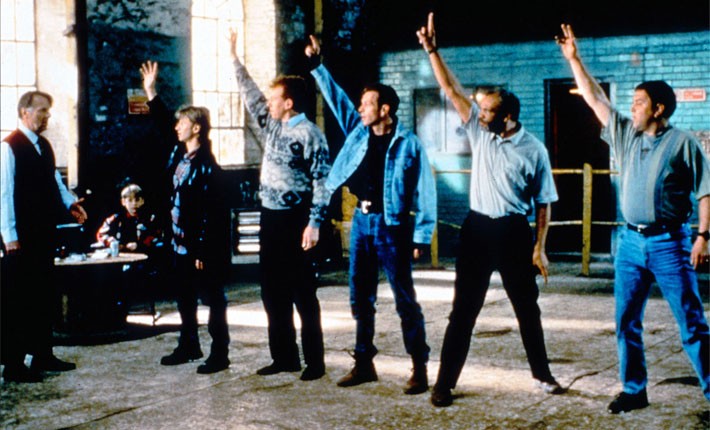 Anne was an incredible speaker to listen to, not only because she has a great speaking voice, but because the way she articulates her ideas and opinions is extremely insightful. To open, she shed a fascinating light on her thought process for scoring The Full Monty. When questioned about how she was brought on to the project, she spoke about being sceptical of the film's concept at first, but after viewing a rough cut, realised its immense potential.
The Full Monty has undoubtedly gone on to be one of the nation's favourites. Anne elaborated about scoring for a comedy and emphasised how "rhythm is essential", explaining about the own loping comedic rhythm that she felt she was able to develop in the score. The score itself for anyone who hasn't heard it is comprised of a  unique array of instruments, (such as baritone saxophone, harmonica and piano) with Anne's philosophy being that she wanted to write music with musicians that would not normally be together in a standard band set up. Not only did this craft a unique score, it reflected the unique situation and contrast between the actual characters in the story themselves. The film focuses on a small group of men that, by normal circumstances, would not necessarily interpolate. Yet, whilst all being incredibly different, they all share a strong commonality and that is what brings them together so brilliantly.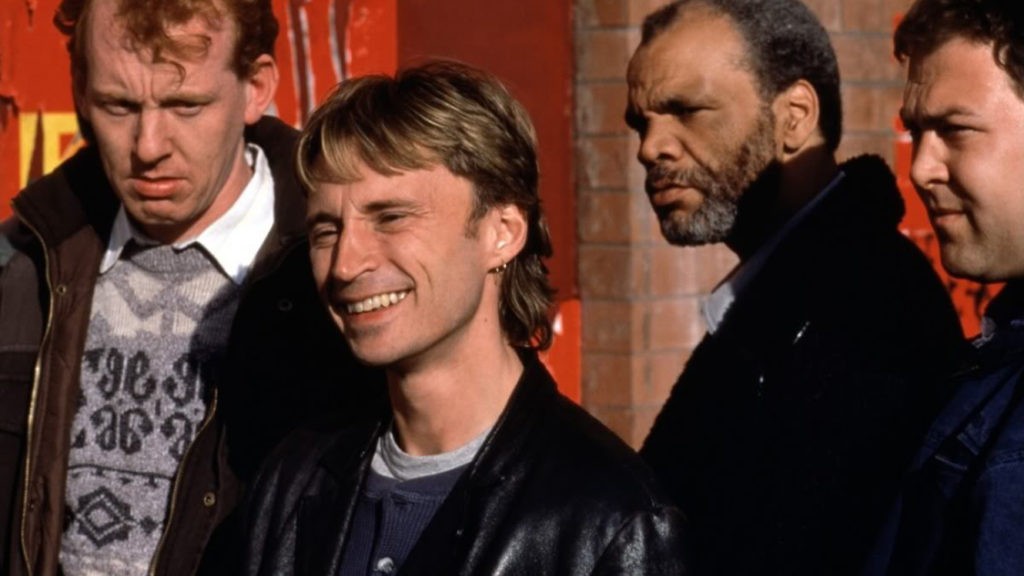 As well as the score, there are some poignant moments in The Full Monty that have no music at all. Anne was questions on this and she made some eye-opening justifications for silence being just as effective as noise. She explained that her decisions not to have music are often based on the potency of the acting. The Full Monty exhibits a ream of incredible acting talent and Anne felt like there were several scenes in which the acting spoke enough to not require any aural support from the score; a very 'tactful score' as it was aptly described by  Gary.
Like much of Anne's work, The Full Monty is a live recorded score and Anne reinforced how essential it is to find the right musicians. With modern technology, it is something some composers, particularly those starting out, have much experience of, but the chemistry of the people you record with is just as important as the music you expect them to play. Anne said that finding people who are creative, have the ability to improvise and can bring their own personality to the table had a huge influence on the outcome of The Full Monty score.
To wrap up, Anne delved a bit further in to her composing process and once again spun some interesting thoughts. Her process of composition always starts "at the beginning of the film". She explained that this is because she doesn't want to give too much away too soon. "I don't want to be wiser than the audience", she stated. Her intention is to ensure that the music will develop the same way the film develops and that the score unfolds alongside the plot. It is quite a profoundly poetic way of viewing the composing process and was integral to t he unique identity and flow that the film developed.
The evening as a whole was wonderfully eye-opening both for an aspiring composer and a fan of film and music. Anne is a fascinating individual who could captive the attention of an entire room for hours. It was a pleasure getting such an in-depth look in to her life and mind as a composer, and for anyone who has not seen The Full Monty or listened to the score, it comes with my highest recommendation!
LINKS
Official
Twitter
Facebook
We hope you enjoyed Katie's review, check out others in our Reviews section. Don't forget to sign up to our Monthly Newsletter to make sure you don't miss out on our reviews and interviews. 
We're also running a Patreon campaign to make sure we can keep bringing you regular, high quality content if you're feeling generous! Thanks for even sharing!
The Sound Architect