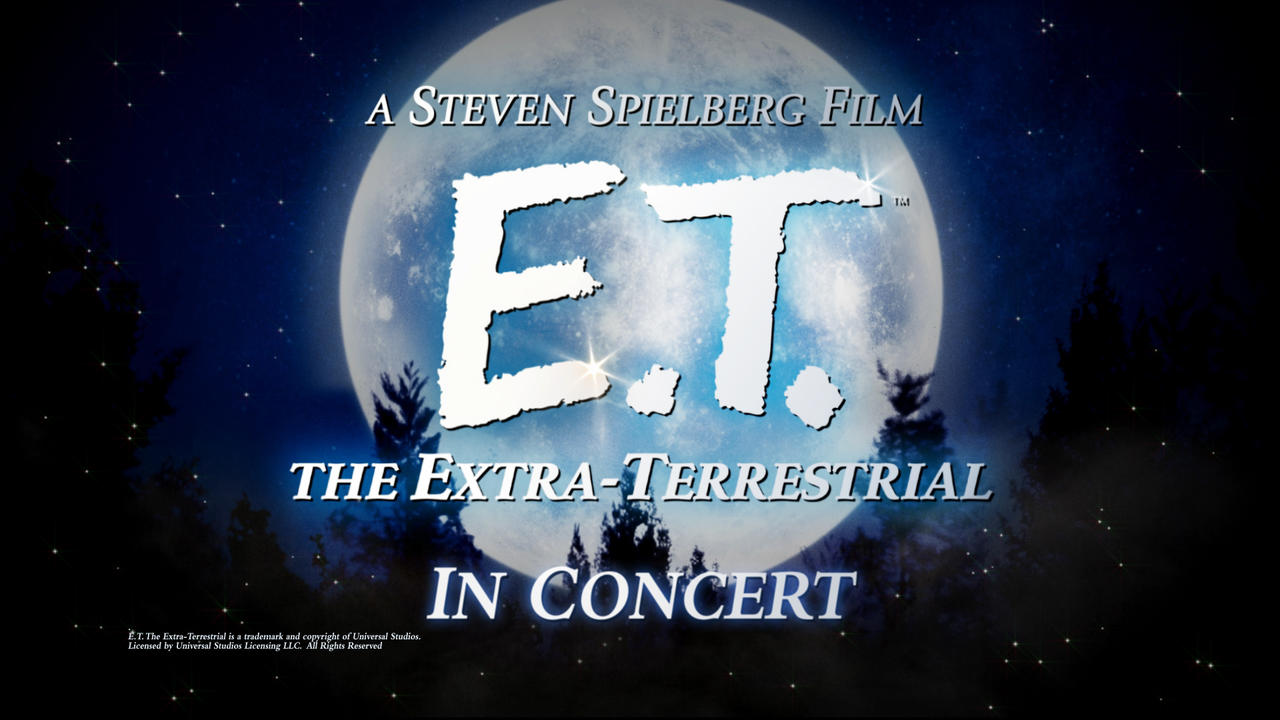 Article by Katie Tarrant
Edited by Sam Hughes
Over Christmas, I was absolutely thrilled to find myself back at the Royal Albert Hall, ready to watch another movie with a live orchestral performance. To recap on my last visit, "the Royal Albert Hall have been running an incredibly successful series called Films with Live Orchestra. Having previously shown the likes of Indiana Jones, Gladiator, Independence Day and with more in the pipeline, including Titanic and Harry Potter and the Philosopher's Stone, the events have been nearly sold out back-to-back, and for good reason." – See my review of Jurassic Park here.
This time, it was another timeless classic supported by another flawless product of John Williams' musical mind; E.T. the Extra-Terrestrial. As I walked back in to the Royal Albert Hall, those shivers returned as I was greeted by the vast projector set up with the orchestra's stage laid before it. I was back in my sweet spot, slap bang in the centre, and eager to see how E.T. would compare to the Jurassic Park experience.
As with the majority of events in this series, the score was performed by the fantastic London Philharmonic Concert Orchestra and although the role of conductor has changed hands throughout, this time it was expertly conducted by David Newman. I came across a video about the creation of the Films with Live Orchestra series shortly after seeing Jurassic Park, which was conducted by Ludwig Wicki. The video featured an interview with Ludwig himself who gave the following quote that I feel perfectly encapsulates why the event works so well:
"When we play it live, we take care of each phrase – we make it rounder and we bring it up a little bit more. And I think not all Directors love that idea but I know from the reaction of the audience this is good for the movies. In this moment, this has so much more energy than sounds which come through a speaker through electricity and not through a human body direct. I think that is the biggest difference." – Ludwig Wicki
Having the orchestra present brings the experience to life in ways that words simply cannot justify and E.T. with its iconic story and stunning musical complexity was the perfect fit. There were several points where I found myself forgetting that the score was live at all. The London Philharmonic Concert Orchestra as always exhibited note for note perfection and the energy in the performance never faltered.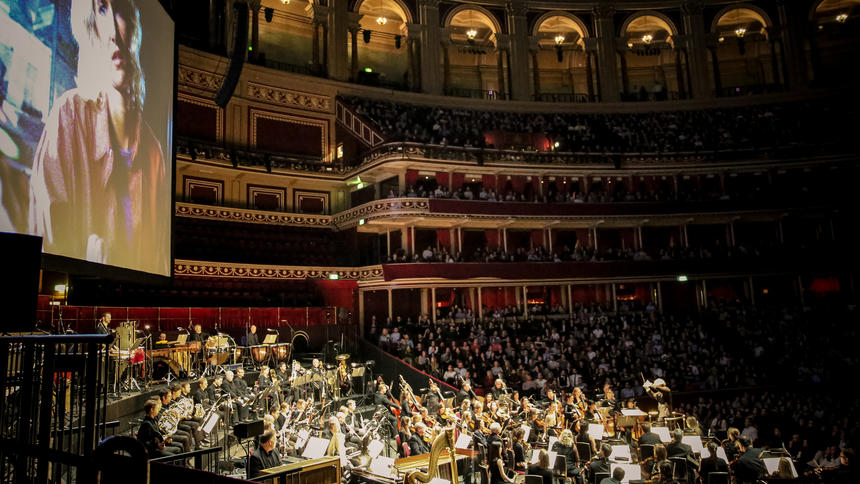 John Williams is a composer who simply knows the orchestra inside out and that is clear in his effortless manipulation of it. He truly appreciates everything an orchestral score is capable of and never falls back on generic tricks to achieve what is required for the sound. Hearing how effortlessly the score transitions between moments of awe, humour and tension continually heightened my respect for his outstanding compositional command.
The music is seamlessly integrated and it was fascinating to analyse how John Williams wrote the score to develop along with the story. The live performance allowed all of the music's delicacies to be enhanced; moments where it lingers or swells, the theme weaves in subtly or an erratic crescendo builds. Elements that would often be overlooked in a film mix, such as the use of woodwinds, harp, piano or chimes, are all brought to the forefront in a live setting. With the set up that the Royal Albert Hall have in place for these 'in concert' events, the mix is always superb. Every element of the orchestra could be heard with absolute clarity
E.T. is ultimately a beautiful story that soared to life with such a high quality performance. The Royal Albert Hall simply could not have picked a better collection of films thus far to broadcast in this set up. The venue itself will forever be one of, if not my absolute, favourite purely for the perfection of its natural sound. It was a wonderful thing to relive this incredible movie in such a transcendental manner. The series will continue with Titanic in March and Harry Potter and the Philosopher's Stone in May, although there are plenty of potential films and scores that this event could cater for. I personally would be thrilled to see it continue for months and even years to come, and could not recommend it enough as an unforgettable experience worth having.
LINKS
Official
Twitter
Facebook
We hope you enjoyed Katie's review, check out others in our Reviews section. Don't forget to sign up to our Monthly Newsletter to make sure you don't miss out on our reviews and interviews.
We're also running a Patreon campaign to make sure we can keep bringing you regular, high quality content if you're feeling generous! Thanks for even sharing!
The Sound Architect