Working with Replay Events Ltd., The Sound Architect will be presenting and hosting a dedicated audio stage at Play Expo Manchester!
Founder/CEO Sam Hughes, will be hosting a stage of talks, interviews and some live performances over the course of both days at this year's Play Expo Manchester at EventCity, October 8th and 9th.
For our followers and friends of The Sound Architect, there is also a discount code we are giving away that gets you 10% off of ANY of the tickets to this years Expo. To use this discount either use the following code: thesoundarchitect or directly follow the link below:
10% Off at Play Expo Manchester
In addition to our previous two announcements (here & here) we're excited to be welcoming even more guests and even some live music to our Audio Stage at the weekend!
Simon Gumbleton – Sound Designer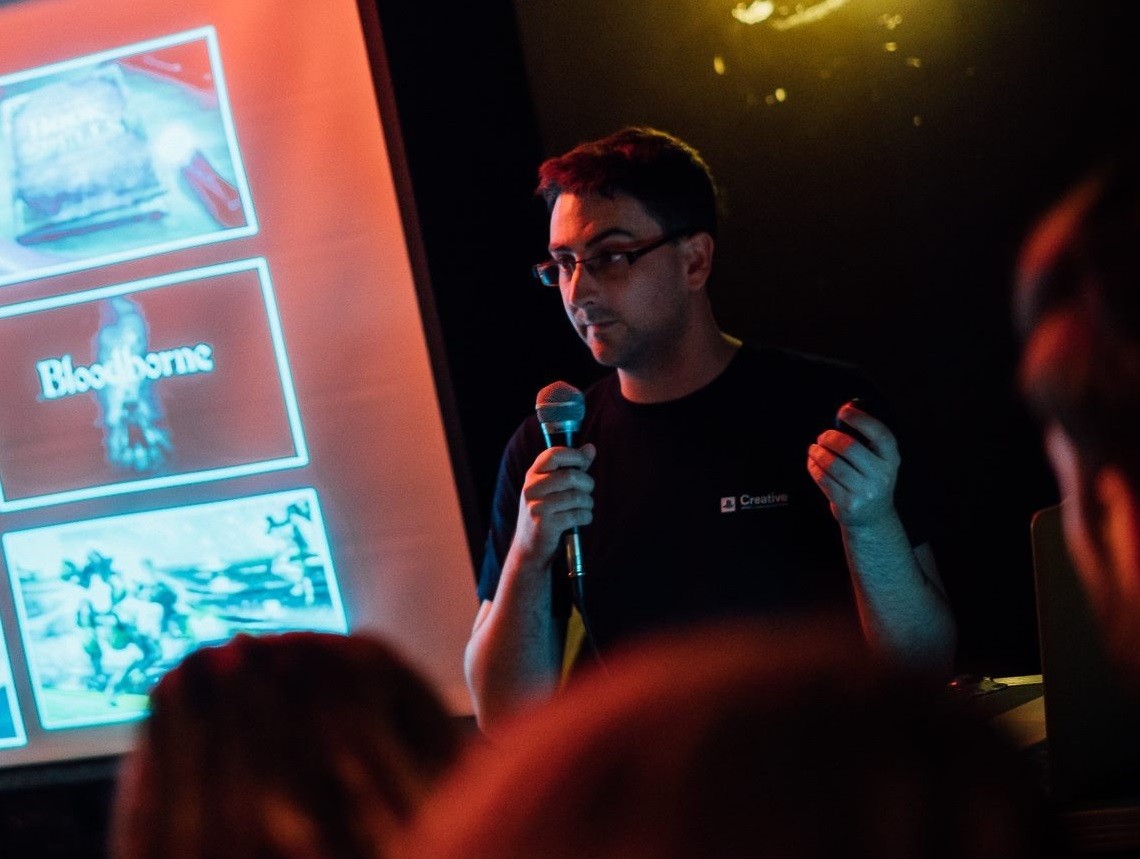 For the last three years, Simon has been working on audio for VR experiences, supporting London Studio in the development of PlayStation VR Worlds. Simon is a Technical Sound Designer in Sony Computer Entertainment's Creative Services Group. He has been working in the industry for 4 years, having joined SCEE immediately after completing a masters degree in Audio Production in 2012. Based at Sony's London Studio, Simon has had the opportunity to work on several titles that have won and been nominated for a number of awards including Book of Spells, Book of Potions, Diggs Nightcrawler and Singstar.  Much of Simon's work over the last year or so has been on exploring sound design for virtual reality; supporting the London Studio development of content for Project Morpheus, much of which has received hugely popular press and public reaction at events including GDC and E3.
Simon will be around all weekend and will be joining us for a very special presentation of his work on PlayStation VR Worlds!
Adam Hay – Sound Designer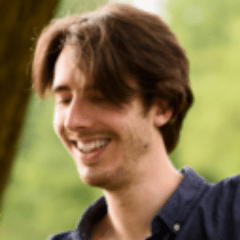 Adam is a freelance audio designer and BAFTA award winner for his work on the sound for The Chinese Room's Everybody's Gone To The Rapture. Having worked in the industry for many years, Adam has had the opportunity to work with games companies including Travellers Tales, Frontier Developments and Rare Ltd; on such titles as Lego Star Wars: The Complete Saga, LostWinds 2: Winter of the Melodias and Kinect Sports Rivals. Currently working under the name Unusual Cadence, Adam provides freelance audio design, integration, consultation, composition and even the odd bit of game design!
Follow Adam on Twitter at: @unusualcadence
Jon Hare – Game Designer & Musician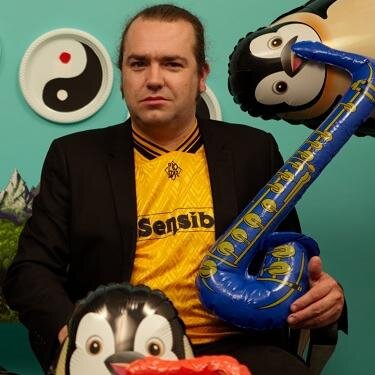 Co-founder of one of the most successful games development companies of the later 1980's and 1990's, Sensible Software, Jon is perhaps best know for his work on the Sensible Soccer series and the Cannon Fodder titles. Since 2012 Jon has also been a visiting lecturer at the University of Westminster for Professional Practice in Computer Games Design, and in 2014 co-founded B.U.G.S (Business and University Games Syndicate) a network of UK games industry courses and games companies. Having been a passionate musician and prolific songwriter, Jon has featured in a number of bands and will be performing a live musical set for us at PLAY Expo. You can expect "A set of Sensible hits and other old tat"! (as he puts it).
Head over to Twitter and be sure to follow Jon: @jonhare
EZXP – Video Game Covers Band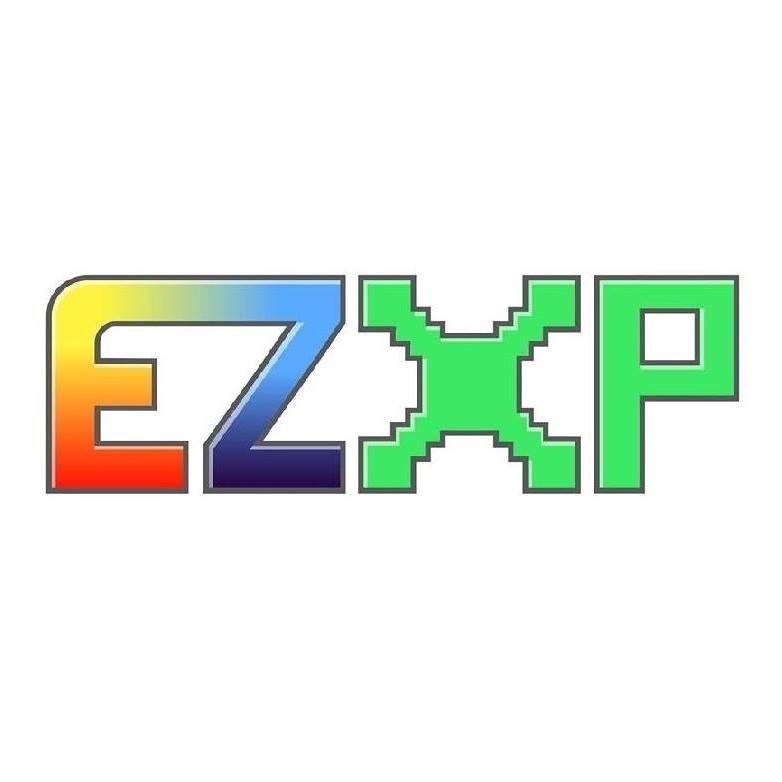 Back at the boot-up of time a bunch of rad bad dudes were installed in stunning HD (5MB disk space required) – Equipped with a codex of game OST's and a gameshark full of cheatcodes, EZXP play souped-up versions of all your favourite video game themes!
From the depths of Gerudo Valley and the slums of Midgar to the heights of Emerald Hill and Mushroom Kingdom. EZXP transform the songs that were once a symbol of repeated game-overs into a magical medley of musical mayhem!
End your PLAY Expo weekend with a bang and drop by our stage to see EZXP perform on Sunday afternoon!
Follow them on Facebook at: EZXP
And have a listen to some of their covers on SoundCloud!

For more into on the event check out the official site and event page here:
Play Expo Manchester
Play Expo Manchester Facebook Event
Don't forget to use this discount either use the following code: thesoundarchitect or directly follow the link below:
10% Off at Play Expo Manchester
Don't forget to stay tuned at all of our links for any further announcements!