(TSAP S04E09)

*Our first ever podcast featuring 3D audio in the intro and outro!*
In this episode, Sam is joined by Loic Couthier to chat about the game audio for Returnal from Finnish studio Housemarque. They deep dive into the complex systems under the hood, the challenges of mixing (with potentially 700 projectiles fired at once!), haptics, exploring the potential of the Playstation 5, their use of 3D audio and so much more!
Big thanks to Toivo Kallio for editing and mastering.
Like what you hear? Why not drop us a quick review on Podchaser!
Don't forget to subscribe wherever you listen so you don't miss an episode!
Want to sponsor an episode? E-mail Sam at sam@thesoundarchitect.co.uk for your sponsorship to be read out on the podcast.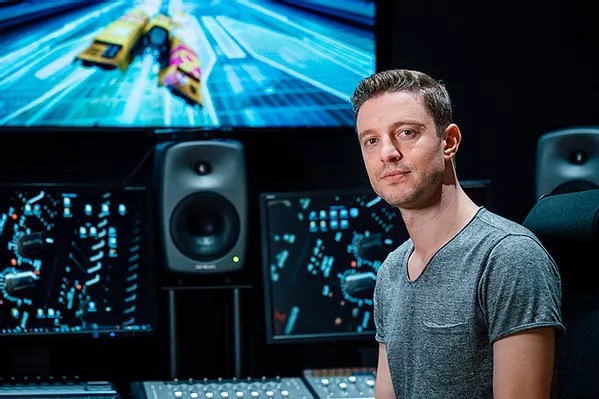 "Loic Couthier is a passionate French sound designer with 12 years of experience in games, including over 9 years designing audio for Microsoft and Sony. His expertise includes a wide range of game genres, platforms and cutting edge technologies, from consoles to virtual reality, from surround to object-based audio. ​
​Currently Supervising Sound Designer at Sony PlayStation Europe (London), his role is to ensure our games sound the most fantastic, immersive and satisfying for the Players, and to guarantee success of the titles with bespoke, researched-based audio visions which can scale to studios' budgets and timelines.
Loic is working within the Audio department of PlayStation Studios Creative Arts. Since the PS4/PSVR generation, a major part of their audio team's work has been to pioneer, explore and push the boundaries of 3D Audio and VR development. With Sony promoting 3D Audio as one of the core features for the PS5 generation, I am excited to be part of this advancement in the games industry."
LINKS
We run the site voluntarily and like to keep the lights on (and the hosting up to date) so any support via our Patreon is also much appreciated!
Thanks for listening to this episode of The Sound Architect Podcast! 
Stay up to date via our Monthly Newsletter as well: www.thesoundarchitect.co.uk/newsletter