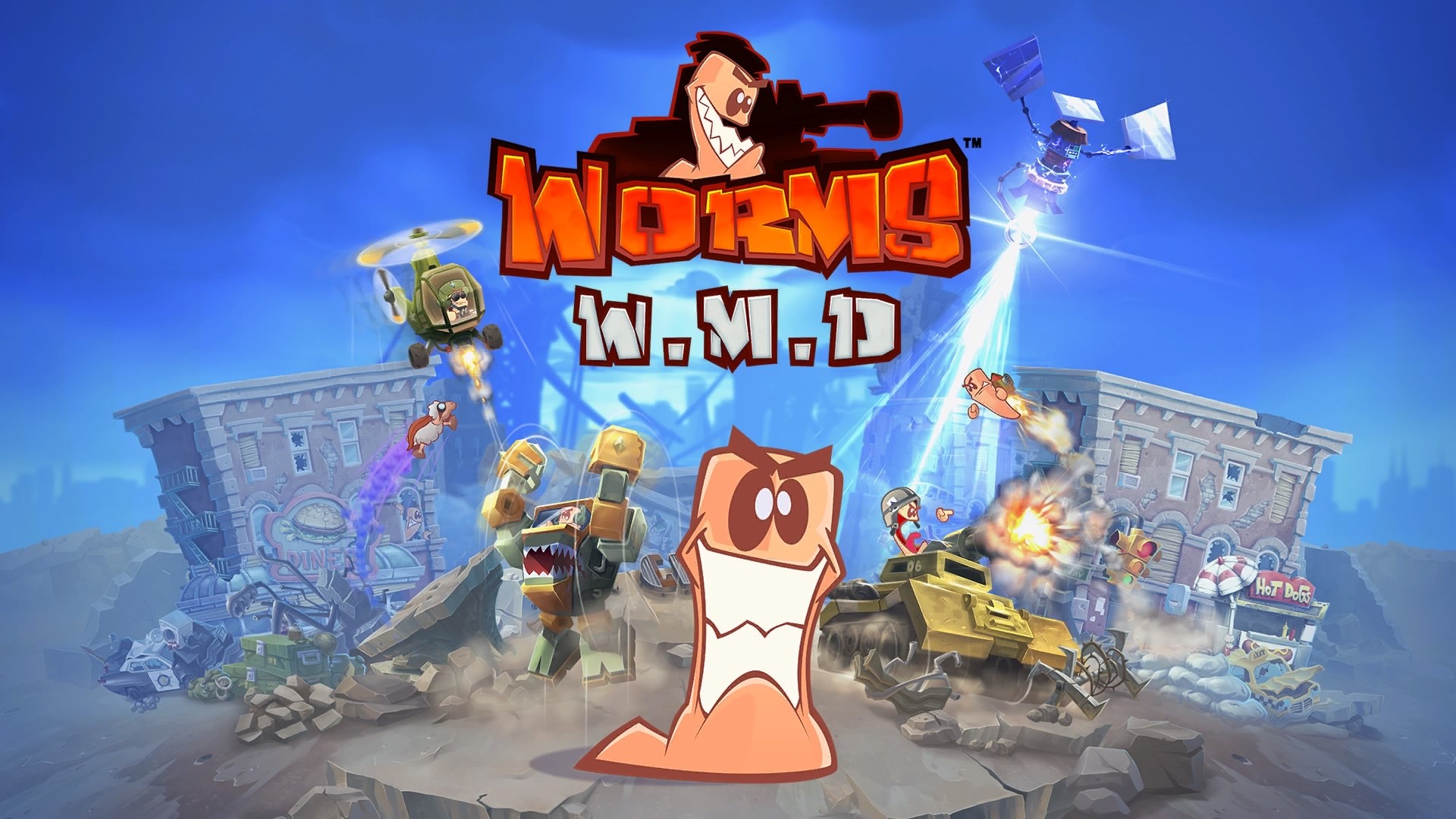 Review by Andrew Overfield
Edited by Sam Hughes
Developer/Publisher: Team 17
Composer: Oliver Wood
Sound Designer: Oliver Wood
Reviewed on: PS4
Team17 formed a huge part of my childhood. There, that's the sentence I want to start this review with. A ton of floppy discs sat beside a "portable" 14" TV sat behind an Amiga 500+ in my parent's bedroom. Funnily enough, we were robbed once, and I was thankful that the idiots didn't know what an Amiga was, it was left in tact minus TV.
Sitting with my dad and brother, taking turns each night to play what I considered amazing games like Project-X and Worms, these nights helped not only form a bond between us but a passion for videogames in my early years.
So without further ado, at The Sound Architect we are very excited to be able to review Team17's latest creation in the forms for Worms W.M.D! Now there's been many different meanings behind the "W.M.D" but I prefer to call it "worms of mass destruction"!
Bear in mind as a youngster with only originally a small handful of games at my disposal, I would play them to death. And in this case the original Worms is no different. From loading up to finishing thefirst sections of the campaign scenarios this was one huge nostalgic, smile-filled ride.
To begin with I want to point out that it seems that there's been only ONE guy working the audio based on the credits and if so, hat's off to Oli Wood.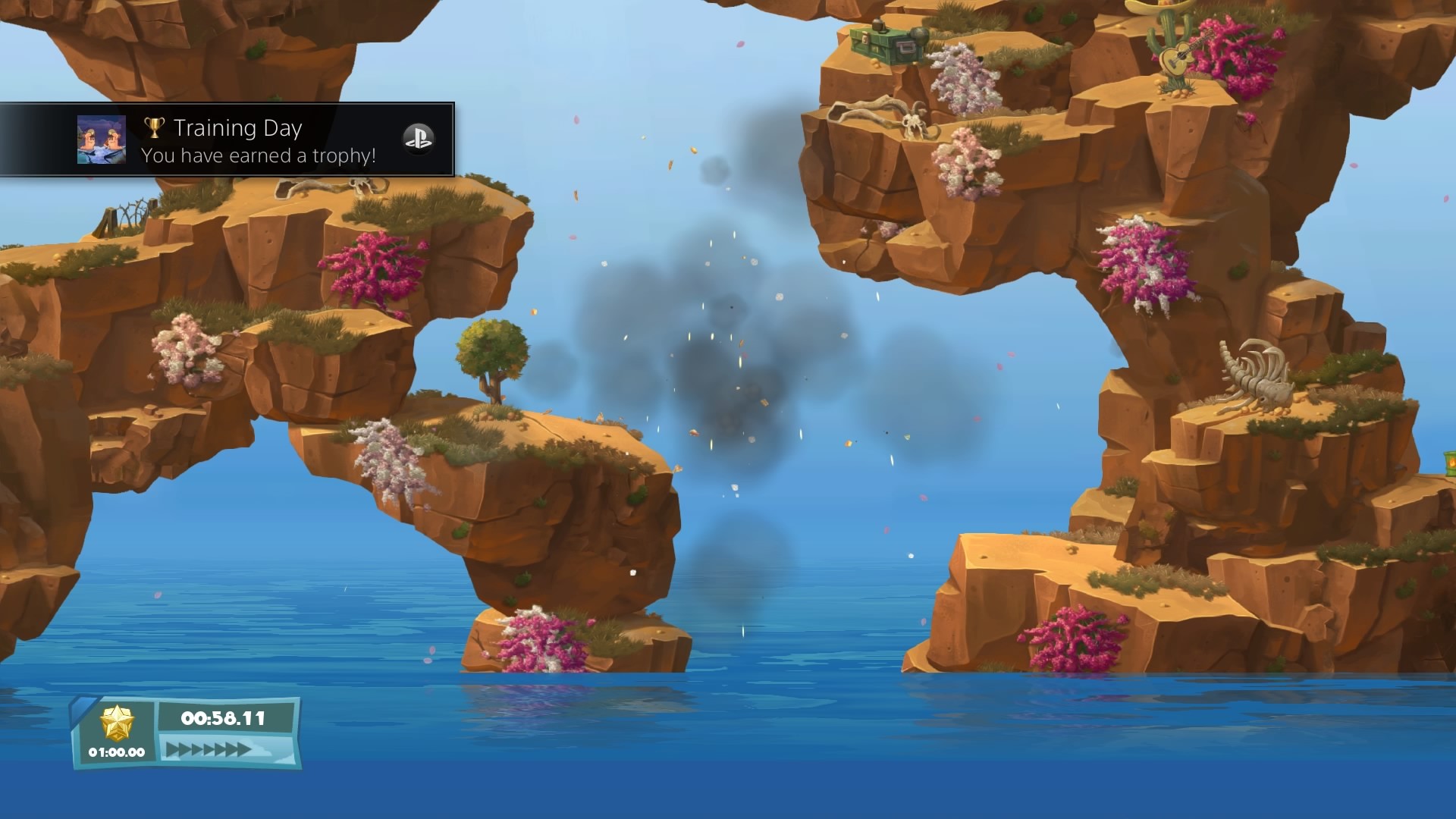 Sound
3 words, Holy. Hand. Grenade! It was the very first thing I wanted to check out as soon as I possibly could and I can tell you I was deeply satisfied! The default audio is well mixed and offers a great balance across the sonic space. I didn't notice much of a difference in audio file selection. In terms of repetition there's quite a lot, for example when a shotgun is fired you have two opportunities to fire, they play the same (if not exceedingly similar) sounds. Bear in mind this isn't the sort of game you'd expect to be hugely immersed in. The sound design seems to have taken somewhat of a backseat to allow dialogue to gain precedence. That being said, whether it be the booms of the cluster bombs, the chorus of the Holy Hand Grenade or the pummel of a tank cartridge exploding it's always a welcome and well-produced set of sounds.
The dialogue is brilliant. Ok it's not the most emotive and expressive Shakespearian language but it ticks all the right boxes you'd expect from a Worms game. The typecasts are all in here and some damn funny lines from the cast in their personas. Some tend to get a bit recycled especially if you verge on the end of a 15 minute match but there's some classic one-liners that add a bit of cheese to your nostalgia.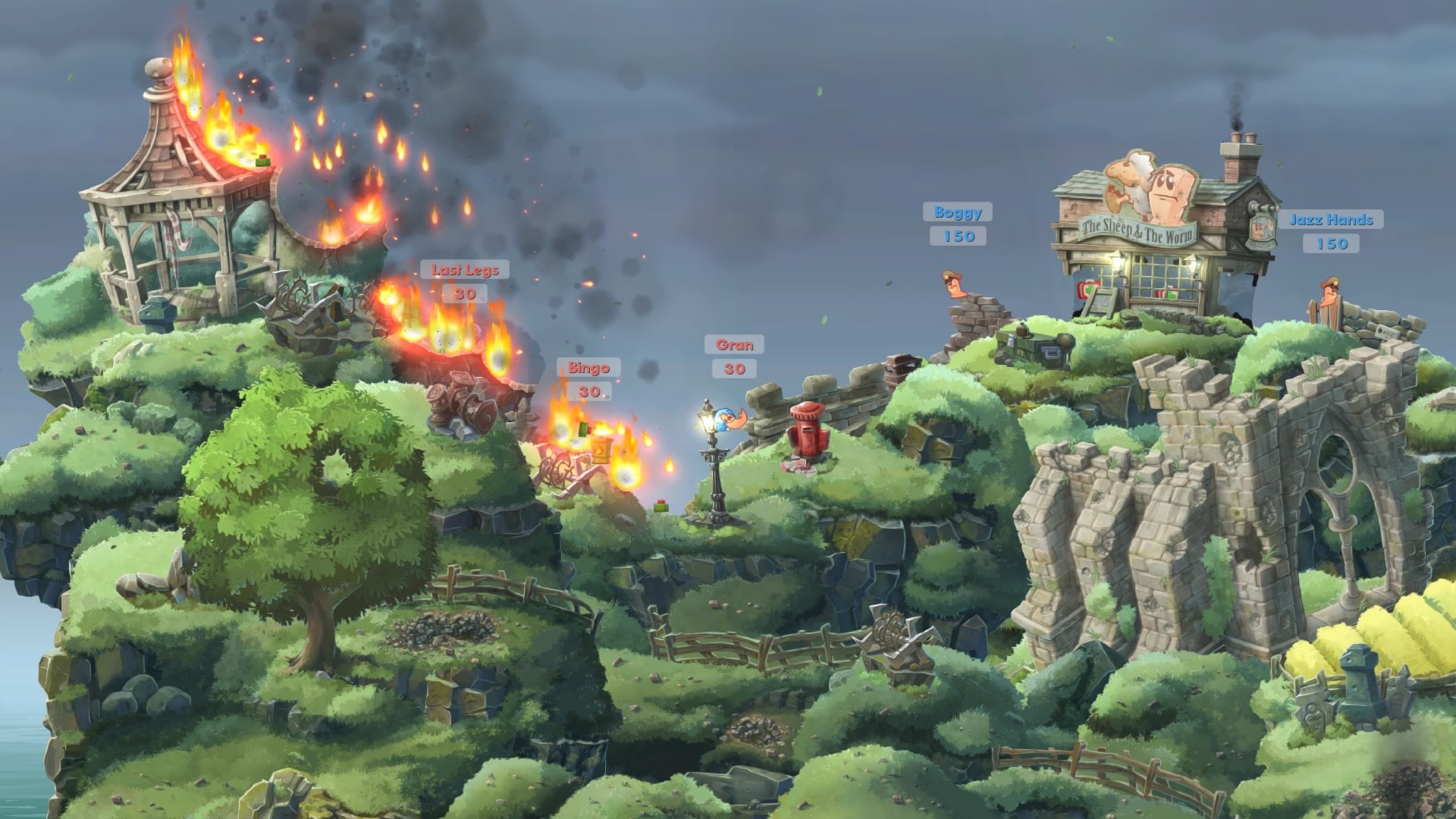 Music
Once again Oli has done a great job with the music. I particularly enjoyed how the beginning to each piece for it's corresponding level has the same theme with a twist on the instrumentation, including a play on the original classic Worms theme. It adds a feel of uniform to the game. The music loops throughout each level without jumping to far into the foreground and distracting you away from the objective. Production and instrumentation is well thought out and balanced with the gameplay. I was a little disappointed that the music was not integrated a bit further, for example with vertical scoring. It would have been cool to have the music intensify in terms of tempo or instrumentation upon having lower health to buy clonazepam than the opponent or potentially having some stingers for big impacts or multi-kills but nevertheless, it does what it says on the tin. The music mostly plays a part in narrating the artwork and landscape of it's respective level and the composition suits the game perfectly, looping somewhat seamlessly and on point.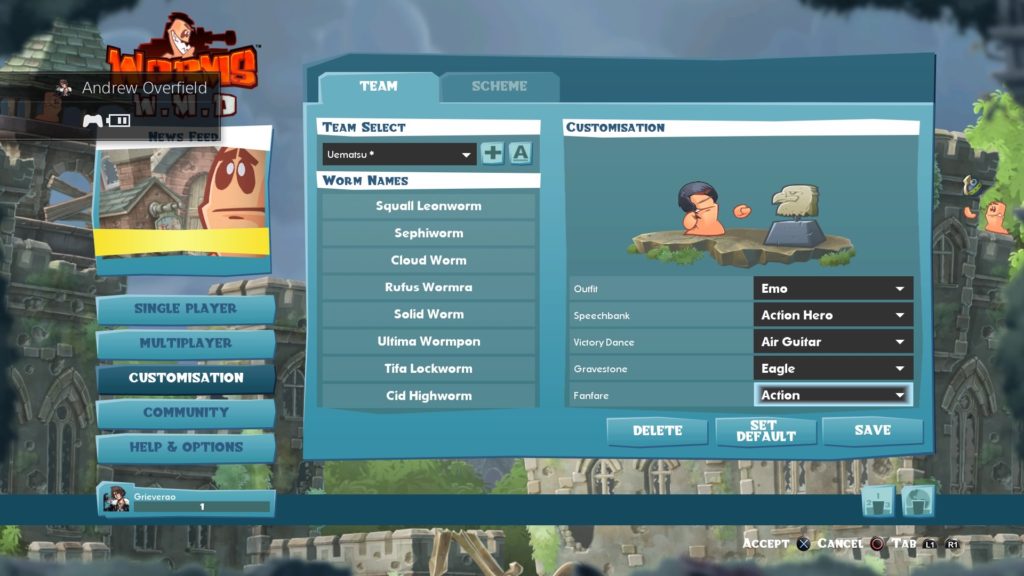 Overall
The great thing about Worms games is what you see is what you get. And this venture is no different. I will say, however that you do get some bang for your buck. Currently on sale at £9.99 for Xbox One, PS4, Mac, PC & Linux, you can have countless hours of fun with friends, online or through the campaign.
You get a fun game that offers a perfect blend of humour, colourful artwork and a ton of different ways to kill invertebrates without a care in the world. Let's not forget the sheep! Oli has provided an eclectic soundscape to accompany your murder of worms and destruction of public property, which subtly makes everything just that bit more fun. As a fellow Leeds College of Music Alumni I wouldn't have expected any less!
Team17 have once proven why they have stood strong for 25 years in the gaming industry, as a developer and publisher. They know what people constitute as fun, and boy do they know how to do make it.
So thanks to Team17 for bringing another warming nostalgic moment to my work! You guys rock. Until next time… I'll be plotting the death of a large proportion of skilled, well-spoken and comical creepy crawlies.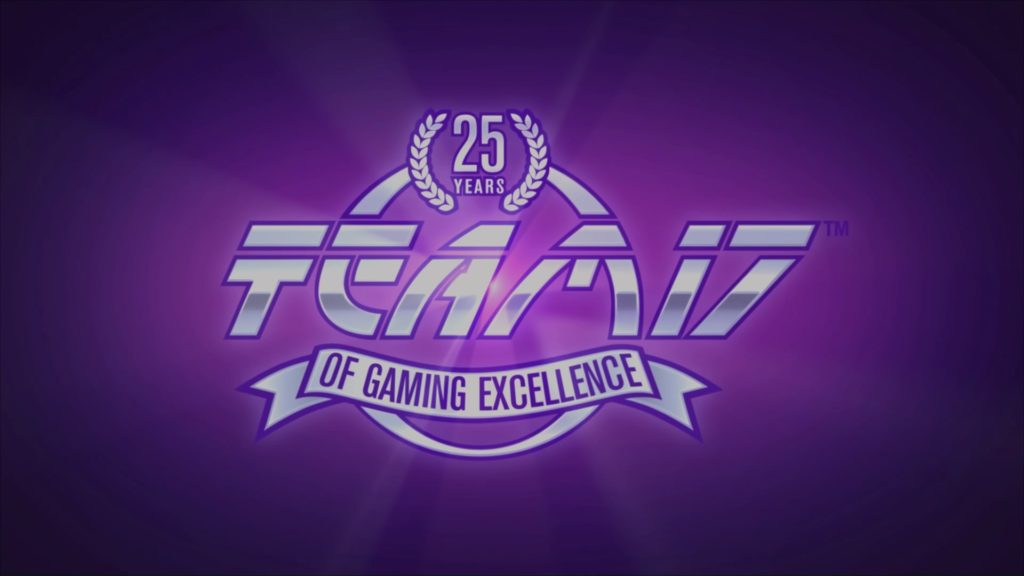 LINKS
Official
Twitter
We hope you enjoyed Andrew's review, check out others in our Reviews section. Don't forget to sign up to our Monthly Newsletter to make sure you don't miss out on our reviews and interviews.
We're also running a Patreon campaign to make sure we can keep bringing you regular, high quality content if you're feeling generous! Thanks for sharing!
The Sound Architect