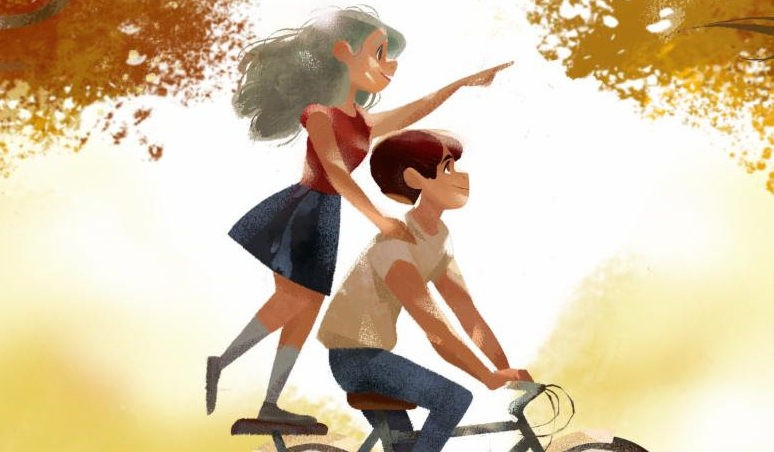 Composer Spencer Bambrick records the ETHEReal String Orchestra and solo soprano Reven to bring this dreamy story-driven puzzle game to life
BestLuck (Original Game Soundtrack) by composer Spencer Bambrick, released by Materia Collective. Featuring a live string quartet (ETHEReal String Orchestra), guitarist (Louie Aronowitz), and solo soprano vocalist (Reven), Bambrick's otherworldly compositions make for a perfect accompaniment to this emotional story-driven puzzle title taking place in a dream world. The BestLuck (Original Game Soundtrack) is available today:
BestLuck (Original Game Soundtrack) on Bandcamp
BestLuck (Original Game Soundtrack) on iTunes
BestLuck (Original Game Soundtrack) on Spotify
In BestLuck, players control a dreaming boy, exploring his dream world and solving puzzles. They are guided by a mysterious girl that doesn't speak but only points toward the next destination. Each destination adds a piece to the puzzle of events happening in the waking world. Players must find all the pieces and fit them together to discover the truth about the boy and the "Dream Girl." The "Love Theme" from the soundtrack in particular plays out in five parts during important moments in between puzzles. They begin simple and tender, but change as the story progresses.
"The BestLuck soundtrack is really a tie-in to the actual characters of the game," notes composer Spencer Bambrick. "The string quartet (recorded by the ETHEReal String Orchestra) accompanies our main character, the boy, as he uncovers the mystery set in his dream. The solo soprano voice (sung by the talented Reven) is the actual voice of the 'Dream-Girl,' the only NPC in the game. The harp and piano represent the dream world that the player spends most of the game exploring. There are definitely themes and textural motifs that pop in and out during important points, but for the most part I envisioned the instrumentation as the foundation of the storytelling."
Have you listened to the album? Let us know your thoughts on it! 
About Spencer Bambrick
Spencer Bambrick is a composer and sound designer for games and media. He is is always striving to find new ways to make music and sound in games more immersive, dynamic, and creative. Spencer has over five years of experience in the industry, working on projects for mobile, Steam, and console. In addition to BestLuck, his recent work includes an episodic VR Horror game from Enyx studios to be released on PS4VR, Oculus, and HTC Vive, as well as a third-person shooter for Steam and console called Batch 17. He is currently writing a textbook on game audio.
LINKS
Learn more about the BestLuck (Original Game Soundtrack)
Learn more about Spencer Bambrick
Follow Spencer Bambrick on Facebook
Follow Materia Collective on Twitter, Facebook, YouTube and SoundCloud
To stay up to date on more audio news, sign up to our monthly newsletter to make sure you don't miss out of news as well as our reviews and interviews.
We are also running a Patreon campaign to help support our team and help us bring you more awesome content at even higher quality!