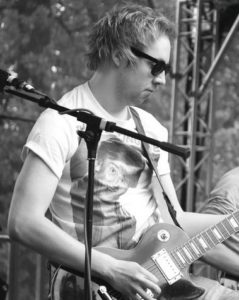 The Sound Architect speaks to professional composer, David Housden. David is an award winning, BAFTA nominated composer from Suffolk, creating immersive and memorable music for visual media.
In the years since completing his studies he's worked on a multitude of titles including Bossa Studio's BAFTA award winning Monstermind, Sony's Playstation Home for PS3, Mike Bithell's BAFTA winning Thomas Was Alone, Jonathan Ross' first game (narrated by Stephen Fry).
David has also recently signed to numerous international publishing agents, creating film and television cues for their vast lists of clientele including Warner Brothers, Universal Studios, Paramount, Fox, MTV, HBO, ABC and VH1. Currently scoring Bithell's sophomore project 'Volume' due for release on PS4, as well as a variety of short films, and unreleased indie titles, this promises to be another important year in Housden's career.
Read it Here: Interview with Professional Composer, David Housden
Enjoy!
The Sound Architect