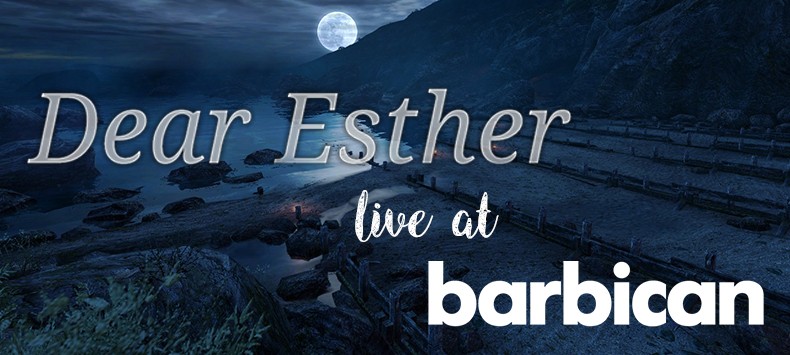 Review by Alyx Jones
Jessica Curry sold out the Milton Court Concert Hall for a highly anticipated playthrough of Dear Esther, with a String Quartet, Pianist, live electronics, and live narration, conducted by the wonderful James Morgan. This is really the first event of its kind in the UK, closely following Austin Wintory's music for Journey, being performed live and adaptive to the gameplay, earlier in the year (US).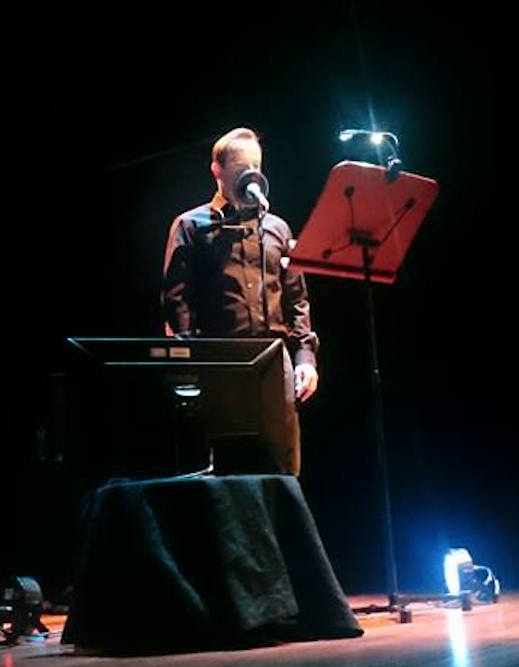 Dear Esther is the wonderful, artistic response, to the question of "How important is the narrative in video games?". It has been partially responsible for development of the term "Walking Simulator", due to the stripped back game mechanics and heavy focus on story. The game also paved the way for a new sub-genre of similar games, with focus on atmosphere and storyline. A slow journey across an island, with interweaved characters, creating a plot as we try to make sense of related numbers and locations, how else would you spend your friday night?
Jessica Curry's music is already magical, but having the sounds created before you, allows it to just take flight alongside the game as we are taken once again through the mystery of the island. Hearing the first chord from "I have begun my ascent", played by Iain Farrington on a Steinway piano, just a few feet away is simply sublime. Every player did an incredible job of expressing each twist and turn, with intertwined emotions as we climbed higher through the caves and up the jagged cliffs. Joanna Forbes L'Estrange's vocals were particularly captivating and powerful, coupled with the mystical imagery of icey stalactites and stalagmites, jutting through the cave walls.
It's incredibly easy to completely lose yourself in the performance, to become a lucid platform for whatever unfolds before our eyes and ears, very much as if we are in the game. Oliver Dimsdale was a welcome addition, to narrate in a powerful yet, calm in the face of adversity persona, channelled perfectly through his voice. Dear Esther is such a powerful piece of art, it deserved a standing ovation, but it takes a few minutes to process the experience and come back to reality!
I can only hope that Dear Esther will again pave the way, but this time for more live music, heard as intended, for passages of gameplay, but maybe this is a new wave of game music concerts to be born, following the success of tours such as Tallarico's "Video Games Live", but focused on the indeterminate, non-linear nature of video games. It is certainly an interesting step in a new direction, where it's possible to consider even the game player themselves, as an instrument in the ensemble, or even the conductor of the performance?
LINKS
Official
Twitter
Facebook
We hope you enjoyed Alyx's review, check out others in our Reviews section. Don't forget to sign up to our Monthly Newsletter to make sure you don't miss out on our reviews and interviews. 
We're also running a Patreon campaign to make sure we can keep bringing you regular, high quality content if you're feeling generous! Thanks for even sharing!
The Sound Architect