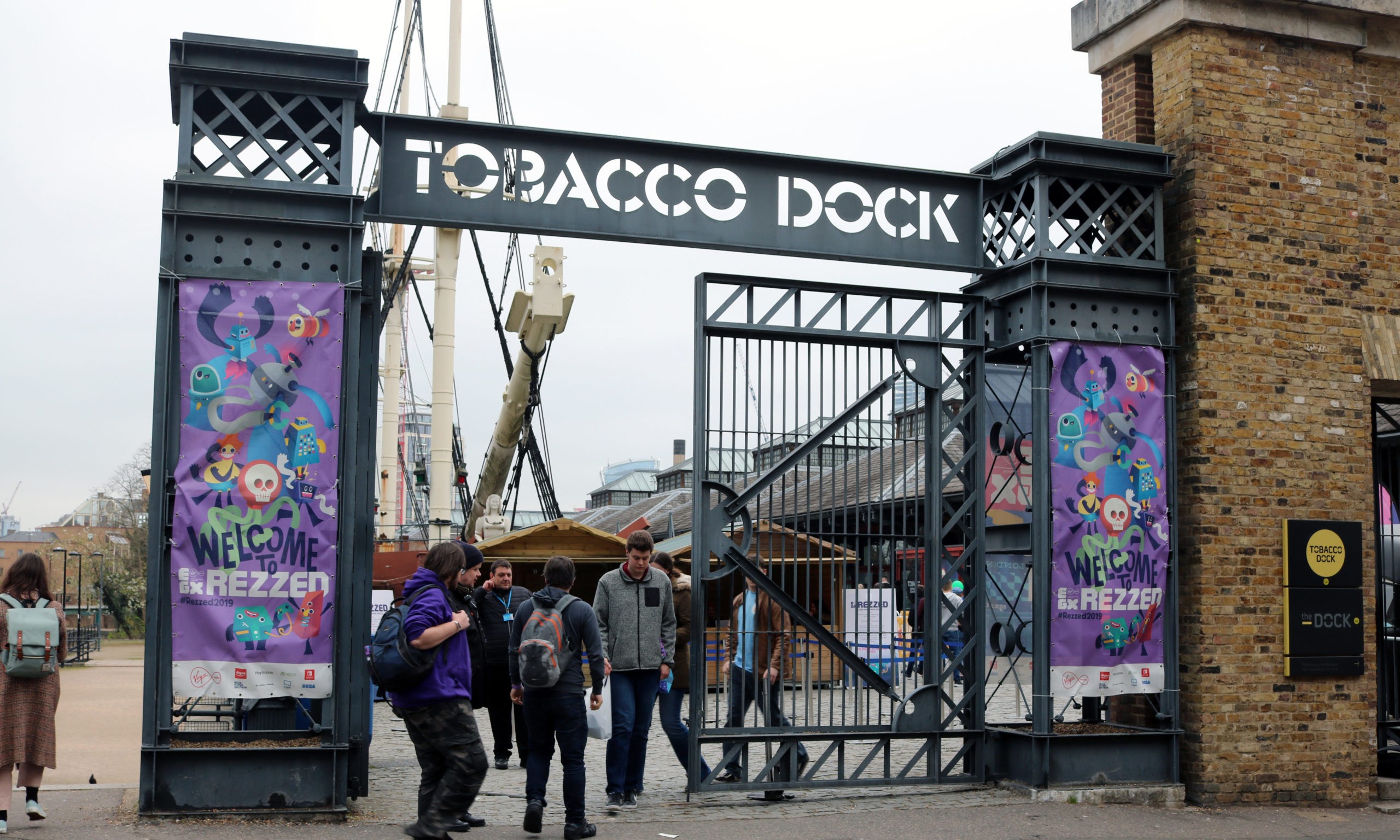 Article by Alyx Jones
Tobacco Dock has long opened its gates to the game developers and fans…in fact the community that comes along to EGX Rezzed. A celebration of indie games, and a time for smaller developers to showcase their hard work and get their games in front of lots of appreciative crowds. There is also a careers fair and plenty of sessions to get your CV/Portfolio reviewed, advice on getting a job in the games industry from a variety of different disciplines and panels/talks from people working across the industry.
Friday had a panel hosted by Dave Gilbert about the craft of Voice Acting with Amelia Tyler, Jamie Zubairi, Samantha Beart, and Sally Beaumont. They had some advice for directors, including "Don't tell me how to sound, tell me how to feel" from Amelia Tyler and Sally said something they were guilty of not giving enough context to a role or character. Amelia also said it was very powerful for a director to use the word "you" in guidance, for example "You have been walking for miles etc". They also discussed advice for new Voice Actors that included: lots of listening, go to improv workshops, practice mimicking and mess around/play with your face shape. Sally ended on the point that no casting director has a folder on their desktop marked "versatile".
Pete Boyle (Dorktunes) hosted a game music panel on the Saturday with Joris De Man (Horizon Zero Dawn), James Hannigan (Red Alert, Harry Potter Games), Richard Jacues (James Bond: Bloodstone) and David Housden (Thomas Was Alone). They talked a bit about the popularity of game music concerts, David thinks that it's game music that is keeping some venues in business and Richard says that game music is an amazing place for listeners to discover classical music. Writing a good theme/melody was the next topic, with Richard always writing on paper away from the studio, and David saying that he usually sings a melody into his phone, and later reviews his recordings. He joked that this was a good 70% of his creative process. David also said when developers ask for a sketch, just orchestrate it as fully as possible, Joris added that you will just get the feedback "Oh, that sounds a bit rough doesn't it…Well yes!".
Following some sound advice from the panels, here are my top picks for audio from EGX Rezzed 2019 that you should look out for:
Doggerland Radio
Doggerland Radio was one of my favourite finds from the whole event. It's a physical game, of an older style of radio with a tuning control and a volume control, set out on a table with instructions, a map and a book. The radio has been programmed (rather than being a real radio). There were sounds from old radio shows, and the BBC, as well as audio clips of trains and countryside. Amy Godliman said that it was intended as an exploration, when I asked if there was any puzzle to solve or pattern to figure out, and that it was up to the listener to draw their own narrative based on how they listened and the order they tuned to different stations. It reminded me a bit of a phone game installation from Kentucky Route Zero at the Games Exhibition recently on at the V&A Museum. This featured a real phone where you could dial numbers and get various passages of audio or narration playing (although there was more progression in that, whereas Doggerland is more about exploring and listening).
A Bird Alone
With music by Eli Rainsberry, this touching experience about a lonely bird takes you through short conversations with your feathery friend, with the bird asking you to draw a picture of a sunflower and then being able to scroll on to a point where they are sat on a branch above a waterfall. This was where I was drawn to play and experiment the most. The waterfall acted as a kind of X/Y Pad on playing different pitched patterns. There were also lilypads floating underneath that you could spin or stop, and these related to drones/layers of different frequencies. Sometimes the bird will sing along with you (if you're a particularly talented musical explorer). It's a short game but really beautiful and endearing, I like the level of interactivity involved with drawing a picture, and in fact drawing the soundtrack.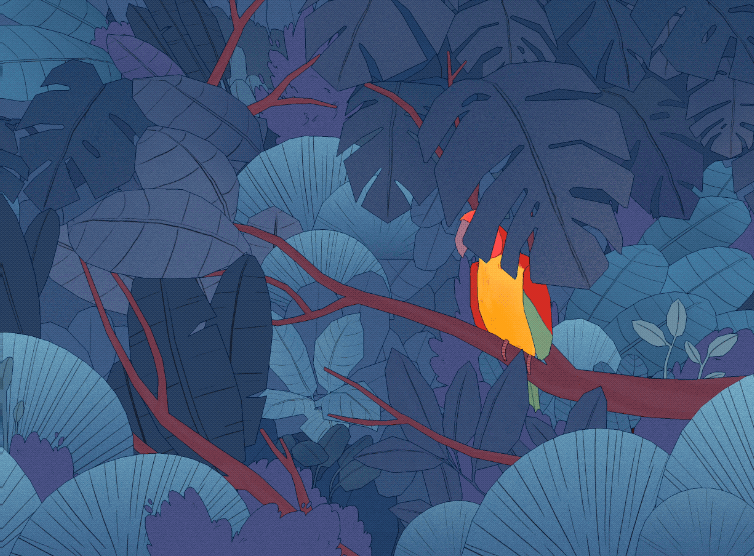 Midi the cat
Midi the cat (GamingGarrison) is a super cute game where you are a cat whose movements are controlled by a MIDI keyboard. This was probably one of the most steepest learning curves to play (and I can play piano!), but the idea with midi the cat is that you can play different sequences or collections of notes eg. An ascending pattern to walk forward or a major third to jump, on a Midi keyboard in order to control the cat and win the game. I think the time it takes to research what note sequence or chord to play next can make it tricky if you need to play more than one thing in quick succession, but I did manage to get to the end of the game and really appreciate the idea behind it. I've never played a game where a musical instrument is the controller and I think there is so much potential for this to be educational and fun for a whole range of people!
CHANGE: A Homeless Survival Experience
So CHANGE is a kind of "homeless simulator" game, but it's well made and strives to explore what it feels like to be homeless and the many challenges faced, such as begging, getting a job without an education, staying in hostels and getting washed. It is quite a bleak game, and the developers were saying it had made quite a few people emotional and some would play for hours. The subtle music/ambience that underpins the game helps to sell the sadness and struggle of being homeless but also never overpowers the story elements and the important interaction with strangers on a daily basis.
Heaven's Vault
This is a fairly early demo of the new game from the creators of 80 Days. The game is involved with a woman and her companion robot as they explore a deserted area looking for clues to decipher an unknown/lost language. You can discover parts of text with possible translations based on their location, and cross reference these from letters/symbols they might have in common with one another to try and work out how to read it. The score by Laurence Chapman is really beautiful with violins and piano underpinning moments in the game and discoveries, as we explore. The beautiful and delicate music is key to selling the narrative and the emotional connection to our discoveries, it would feel very different without. The interactions between Aliya (Sally Beaumont) and her robot companion breathe life into the game demo, we really feel drawn into the puzzling quest of trying to interpret meanings and locations of symbols.
We hope you had as much fun as we did at EGX: Rezzed and remember that EGX this year in September is being hosted in London (rather than the usual NEC in Birmingham). EGX also features a Rezzed section but is home to many AAA companies showing off their newest games as well!
We hope you enjoyed Alyx's article, check out others in our Reviews section. Don't forget to sign up to our Monthly Newsletter to make sure you don't miss out on our reviews and interviews.
We're also running a Patreon campaign to make sure we can keep bringing you regular, high quality content if you're feeling generous! Thanks for even sharing!
The Sound Architect