Review by Andrew Overfield
Edited by Sam Hughes
Distributor: Netflix
Studio: Marvel Television
Composer: John Paesano
Sound Designer: Jordan Wilby
Supervising Sound Editor: Lauren Stephens
Reviewed on: Netflix
Once again your resident unofficial superhero content reviewer is back after a brief hiatus. I'm coming back to you with a review of Marvel's The Defenders. A Netflix exclusive series which encompasses and brings together the stories of four of Marvel's previously introduced main shows; Jessica Jones, Daredevil, Luke Cage and Iron Fist.
The Defenders brings together these story-lines and tries to carefully intertwine plot arcs, following on from each individual series, to form this "super-series". In a not so similar way to how the Marvel Cinematic Universe (MCU) incorporated characters for the Avengers franchise but on a much smaller and grittier scale.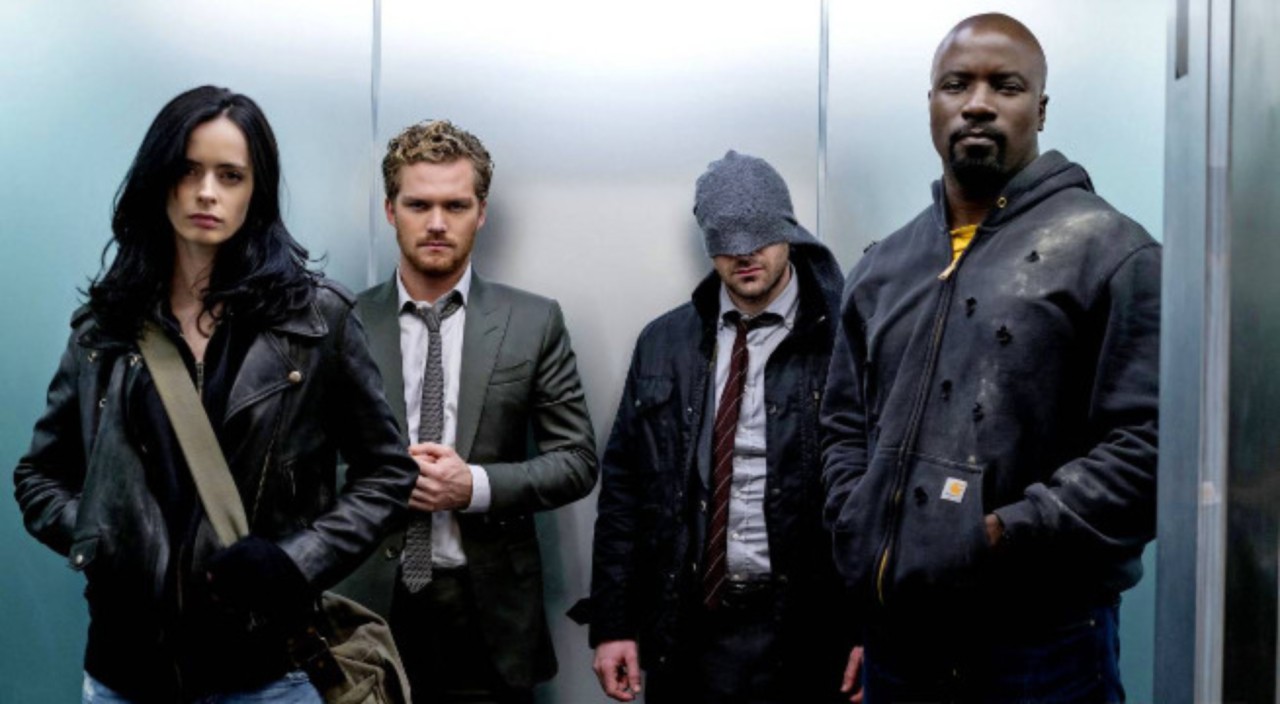 I first fell into the Netflix trend of Marvel series' when Daredevil became available in 2015. I absolutely adored its production, its story arcs, its characters, its music, and overall its believability and immersion. It seems like Marvel Studios has recognised the success in the delivery format of Daredevil and applied a similar bag of tricks to each release moving forward. Removing the glamour and colour of what the film franchise offers, bringing a smaller, more intimate and darker scale to Netflix whilst still incorporating messages referring to the events of the Avengers films and other well-known heroes.
Marvel is very good at two things; being friendly to new viewers and being good at advertising their next instalment. This is obvious at the end of every MCU release when we are teased with the next chapter, having the viewer eagerly anticipating more.
With this in mind I had no issues in skipping Jessica Jones, Luke Cage and Iron Fist as I assumed these story-lines would be briefly touched upon in The Defenders. I wasn't wrong.
I'd say maybe 2 episodes in, we pretty much know a decent enough amount of back-story about our four main characters to get by and follow the unfolding events without being lost. It helps that Marvel likes characters to refer to their history between each other regularly to keep new viewers engaged and feel less alienated.
Music
The first thing you will recognise when the buffering has finished and The Defenders begins is that it sound's familiar. Viewers of previous Marvel TV series' will be brought right back to 2015 by the title credits, with John Paesano's engaging and intense intro theme. As soon as I heard the first few notes, I was instantly thinking about Daredevil. The structure and form reminded me so much of his brilliant main theme for the initial Marvel show. Staccato strings, pulsing electronic sounds, deep bass taikos. Not too distant from Daredevil's theme, The Defenders' theme adds a little more grandeur and weight. As if this is going to be a much more epic and larger scale series of events as we see these four characters develop even further together.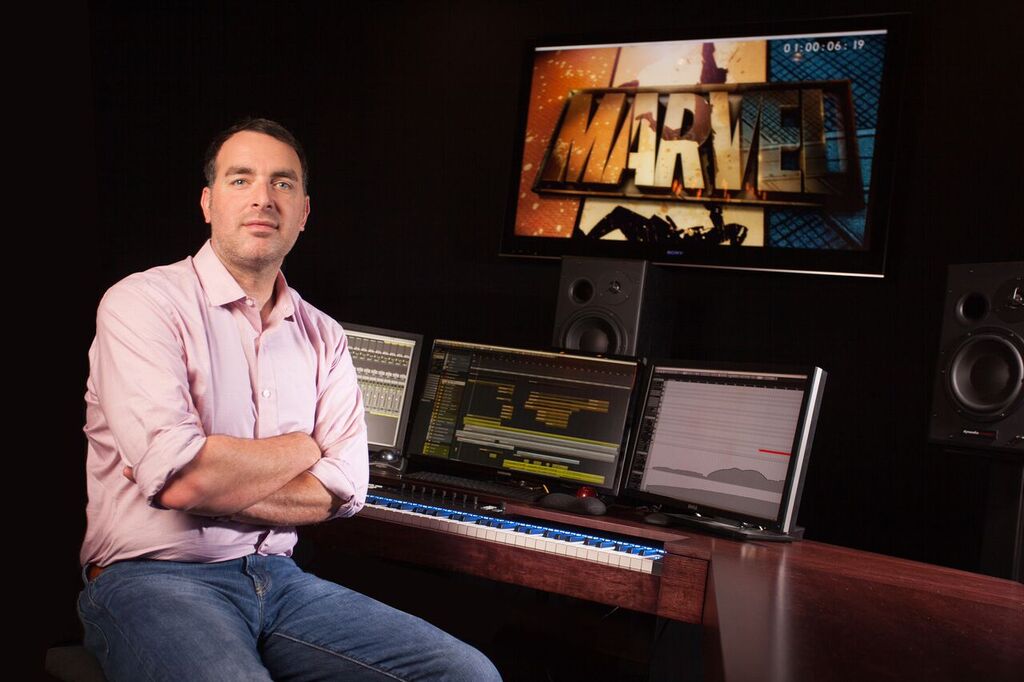 One thing you notice off the bat is that individual characters seem to have their own trademark style of music incorporated into their scenes in some way or another. Matt Murdoch's Daredevil has his signature sound from Daredevil, ranging from solo strings to eerie pads. Jessica Jones also has an eclectic mix of synth and pulse beats which identify her story arc. Iron Fist has a rather oriental feel to his narration from the beginning, in scenes where the low beats syncopate with the clash of swords and the eastern instrumentation used. One thing that I found very cliche was Luke Cage's scenes' music. Rather than much of a score during the introduction of this character to the series, he has blatant rap and "ghetto" lyrics. It isn't hard to tell that Harlem, where this character originates from, is a hard, volatile place to live, and this could have been encapsulated in his introductory scene. However the producers must have felt that this theme should resonate in later appearances of the character, which I honestly believe were not needed.
You'll find a number of Easter Eggs in Paesano's work referring to older characters from particular story-lines. I won't go into detail to save spoiling this for you. But if you are a fan of the previous shows leading up to The Defenders then you'll be pleasantly surprised, particularly with reference to Daredevil.
The music doesn't do anything bold and brash to grab the attention of the viewer but it's not meant to. It helps drive the narration and the attention is clearly focused on dialogue.
Sound
It's hard not to recognise how each of the sonic worlds have been brought together. Lauren Stephens, previously Supervising Sound Editor of Daredevil, Iron Fist and Luke Cage has returned again to oversee amalgamation of the aforementioned.
I must hand it to her and the team, NOTHING is exaggerated. And considering we are watching a Marvel product, where usually a Tony Stark sneeze could have enough bass to blow a speak cone, there is no over the top dubbing. Even large hits, punches and cracks don't over-stimulate the ears enough to distract away from the events on screen. It's a very immersive sound palette painting the aforementioned believable world.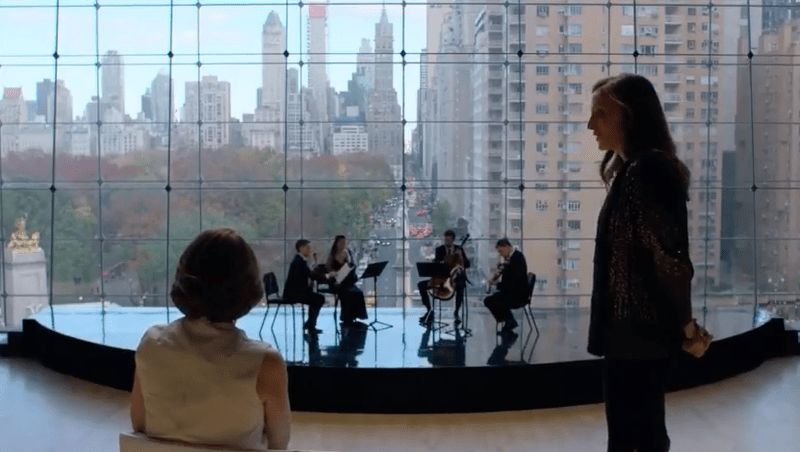 I was very impressed with how well the panning, spatial awareness and general audio placement was implemented. In the opening scenes we witness a sword fight, between multiple parties, in what seems to be a sewer, raining down with excess water. This scene includes splashes, sword swipes, clashes of metal, grunts, brief dialogue, body hits, clothing disturbance and generally a LOT going on for what seems such an intimate scene in terms of space. The team really displayed their ability and made brilliant use of the sonic space so that the viewer can ascertain the positioning of the characters on screen and buy zolpidem in the uk immerse further in the experience. This pinpoint accuracy is used throughout. I did notice in one scene based inside an aeroplane that the dialogue seemed a little too "clean" to be spoken within the surrounding we understand, however if this is the only main concern, then I'm very impressed.
Overall
I haven't watched Iron Fist, Luke Cage or Jessica Jones. However, I have followed what seems to be the main protagonist's series, Daredevil from start to finish so far. Being able to switch onto The Defenders and be immediately informed of the necessary back story was welcoming. I did find the pace of the first two episodes a little slow, but I can see how Marvel are making up time for those of us who haven't sunk further hours into the previous shows.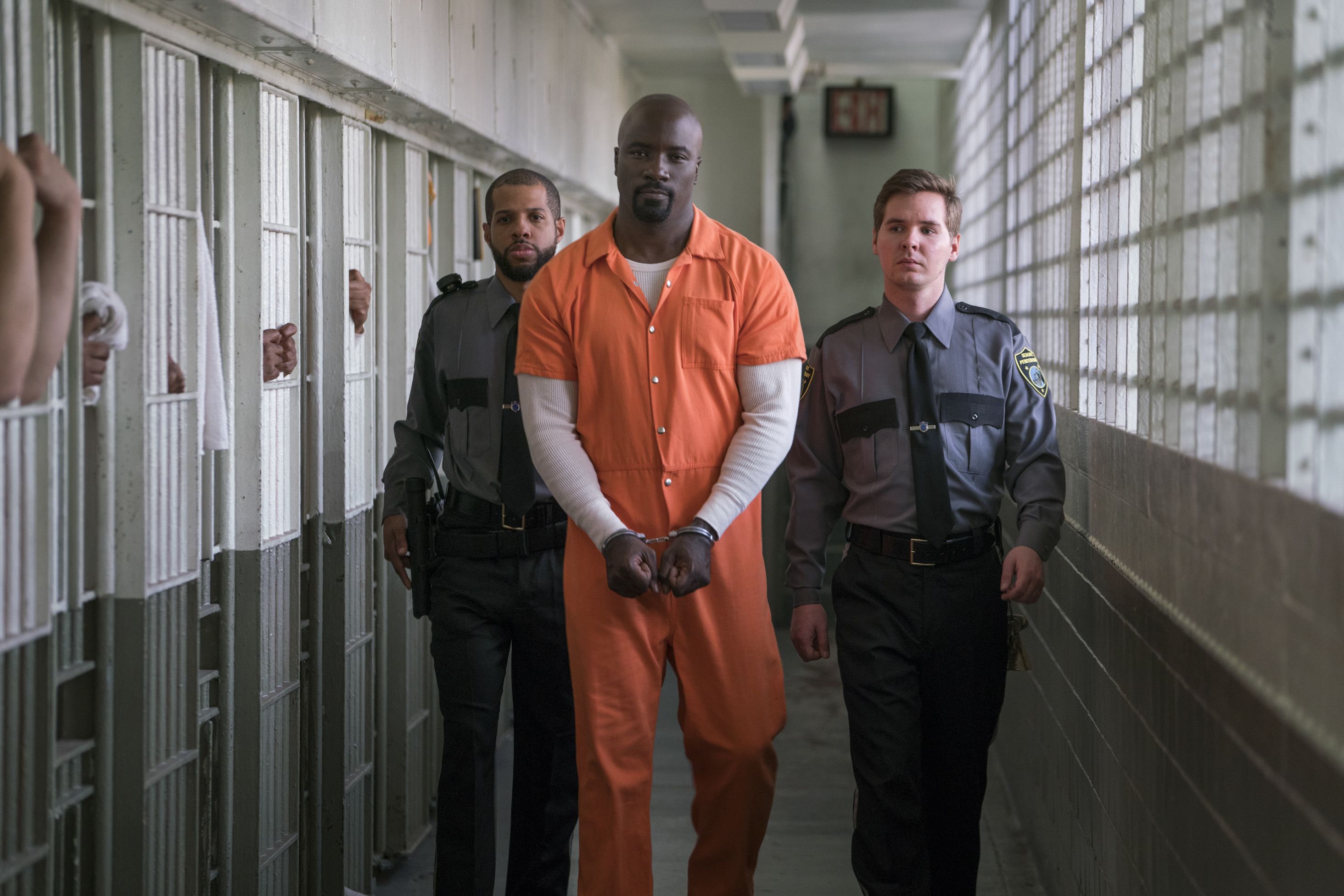 As far as I'm concerned, this is good content, and every now and again, they churn out a cracking piece of television that leaves you wanting more. One thing I am happy about is that they make no bones about using previously successful crew and team members to help produce such shows. They understand their successes and continue with a similar model for the further benefit of their audience.
If you enjoy Marvel content and would like to delve into a more intricate, intimate and edgier environment then look no further than The Defenders. Providing you can plough through the first 2 ½ episodes whilst offering the benefit of the doubt, I assure you you'll be in for an exciting ride.
Until next time…
LINKS
Official
Twitter
Facebook
We hope you enjoyed Andrew's review, check out others in our Reviews section. Don't forget to sign up to our Monthly Newsletter to make sure you don't miss out on our reviews and interviews.
We're also running a Patreon campaign to make sure we can keep bringing you regular, high quality content if you're feeling generous! Thanks for even sharing!
The Sound Architect