Article by Alyx Jones
Edited by Sam Hughes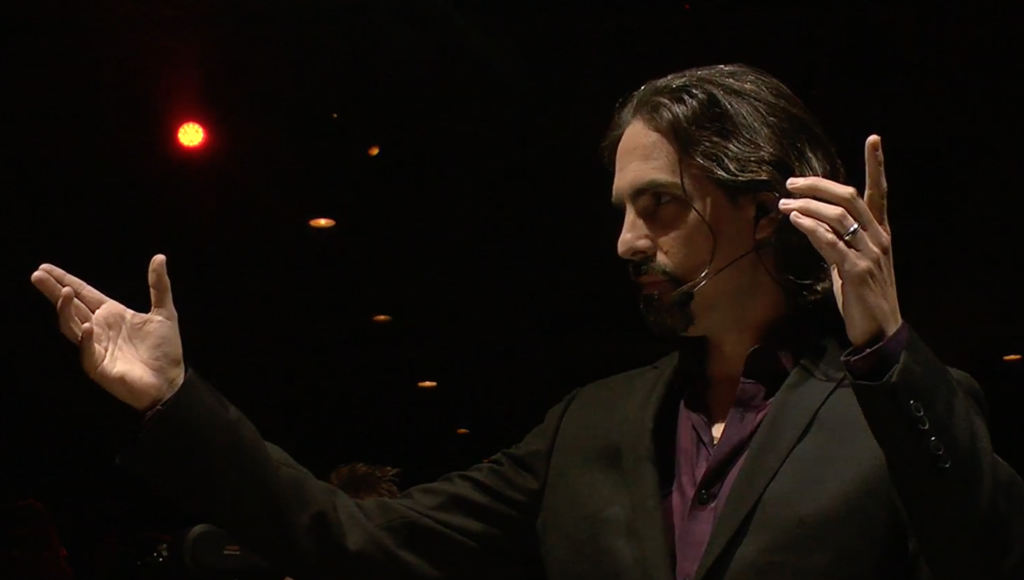 If you have not yet had the chance to witness Sony Playstation's E3 press conference, you absolutely should. Bear McCreary opens the conference by silently walking to centre lower stage and taking up position as conductor of his own orchestra. No words are spoken, no visuals are shown. McCreary gestures and music begins. It was a very powerful opening to the conference, as no explanation is offered, there is just music. After 5 minutes a live playthrough of the new God of War begins (to many enthusiastic fans). McCreary and his orchestra provide live music for the 10 minute playthrough. An impressive and perfectly timed musical preview, into the new sonic world of God of War, with Bear McCreary shortly announced as the composer for the newest addition to the franchise!
The orchestra remain to provide live music for the entirety of Sony's conference. It's the first time in E3 history that audiences have been able to hear new game music live alongside every trailer, announcement and playthrough. It shows Sony's attention turn, to the importance of game music, and the recognition of the hard work of composers everywhere to create beautiful sounding games.
Many int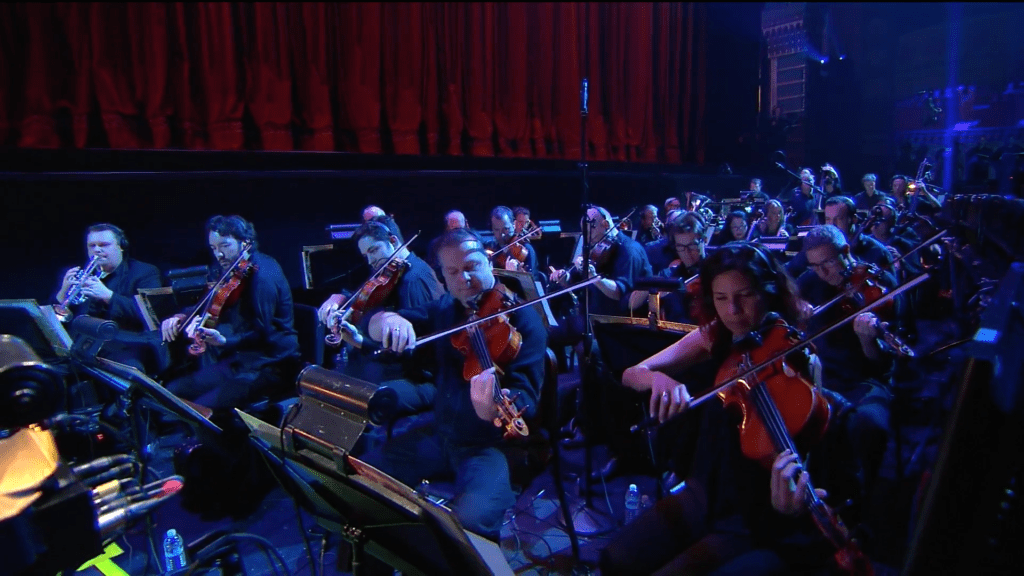 eresting titles were revealed throughout the Sony press conference, the music for Horizon Zero Dawn, by Joris De Man, The Flight and Niels Van Der Leest, was a mix of tribal percussion and the electronic sounds of machines. It's a really cool mix of musical worlds and even visual worlds within the game, with machines living in an organic landscape, almost like sci-fi but back in time! The Last Guardian also had a new trailer reveal with music from Takeshi Furukawa. The game has an incredibly emotional impact, with the almost heavenly visuals and the impact between a young boy and a tortured animal Trico. This, underscored by strings, childlike vocals, coupled with the boys own shouts, and Trico's roars makes for a powerful trailer.
Death Stranding was also a big reveal from Kojima Productions, featuring actor Norman Reedus stood amongst beached sea creatures with a thick black tar substance leaving footprints from afar. No composer as of yet has been announced for this game but the trailer features impactful music from the Icelandic band Low Roar. An interesting line up. If you want to catch up on Sony's press conference you can do so here:
Official
Twitter
Facebook
We hope you enjoyed Alyx's review, check out others in our Reviews section :). Don't forget to sign up to ourMonthly Newsletter to make sure you don't miss out on our reviews and interviews. 
We're also running a Patreon campaign to make sure we can keep bringing you regular, high quality content if you're feeling generous! Thanks for even sharing :)!
The Sound Architect