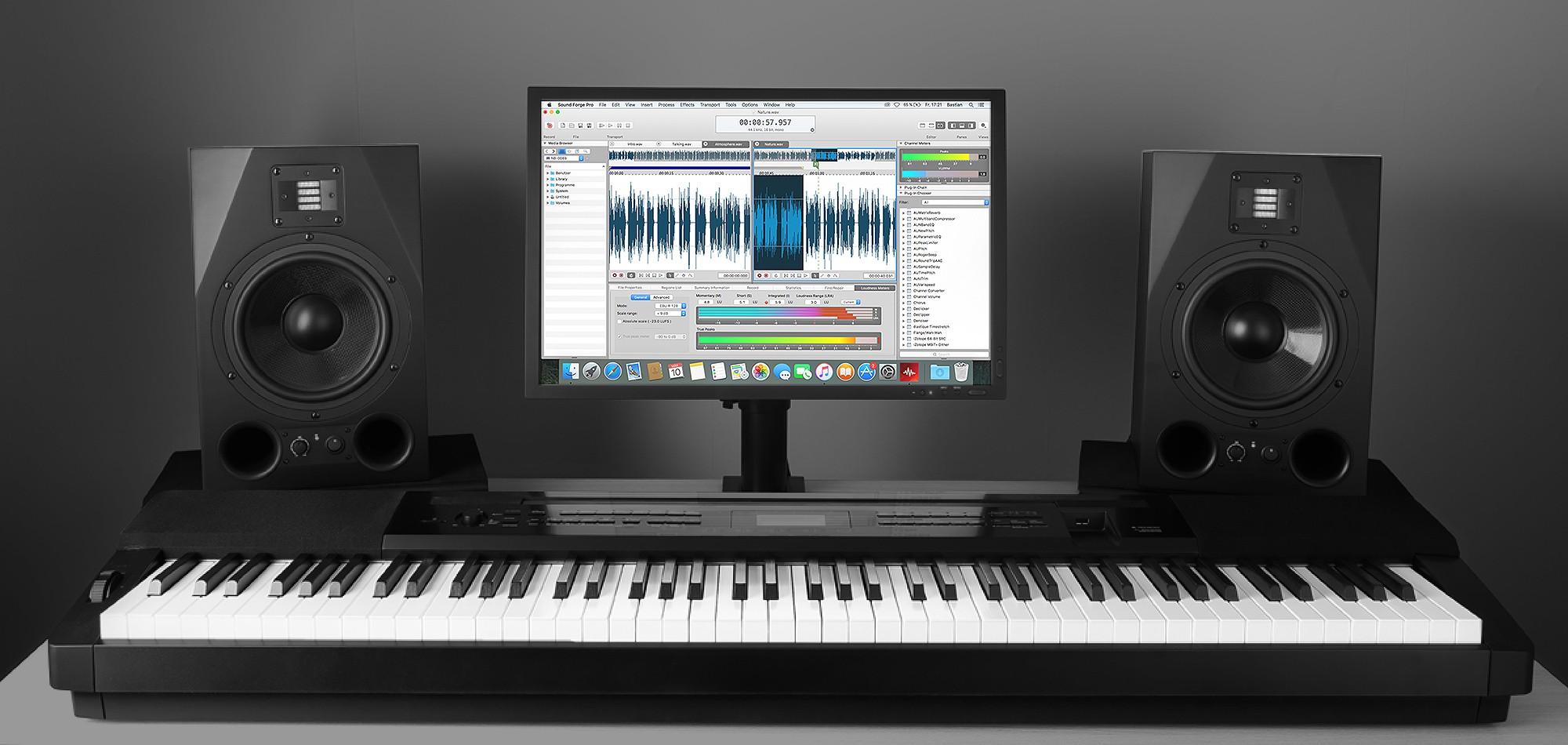 Review by Willy McCarter
Edited by Katie Tarrant
Developer: Magix
Reviewed on: MacBook Pro
Introduction
In the ever growing and expanding world of audio production, no other software giant stands out more than Magix. in my opinion. For many years, they have gifted audio producers from the past, the present and hopefully the future with the flawless Sound Forge series. I will always remember my early days of learning audio software and being introduced to the magic of marrying both video and audio into one project file from Sound Forge; not to mention having endless possibilities from its earlier versions. For this review, I had the huge pleasure of taking a look at their latest release: Sound Forge Pro Mac 3.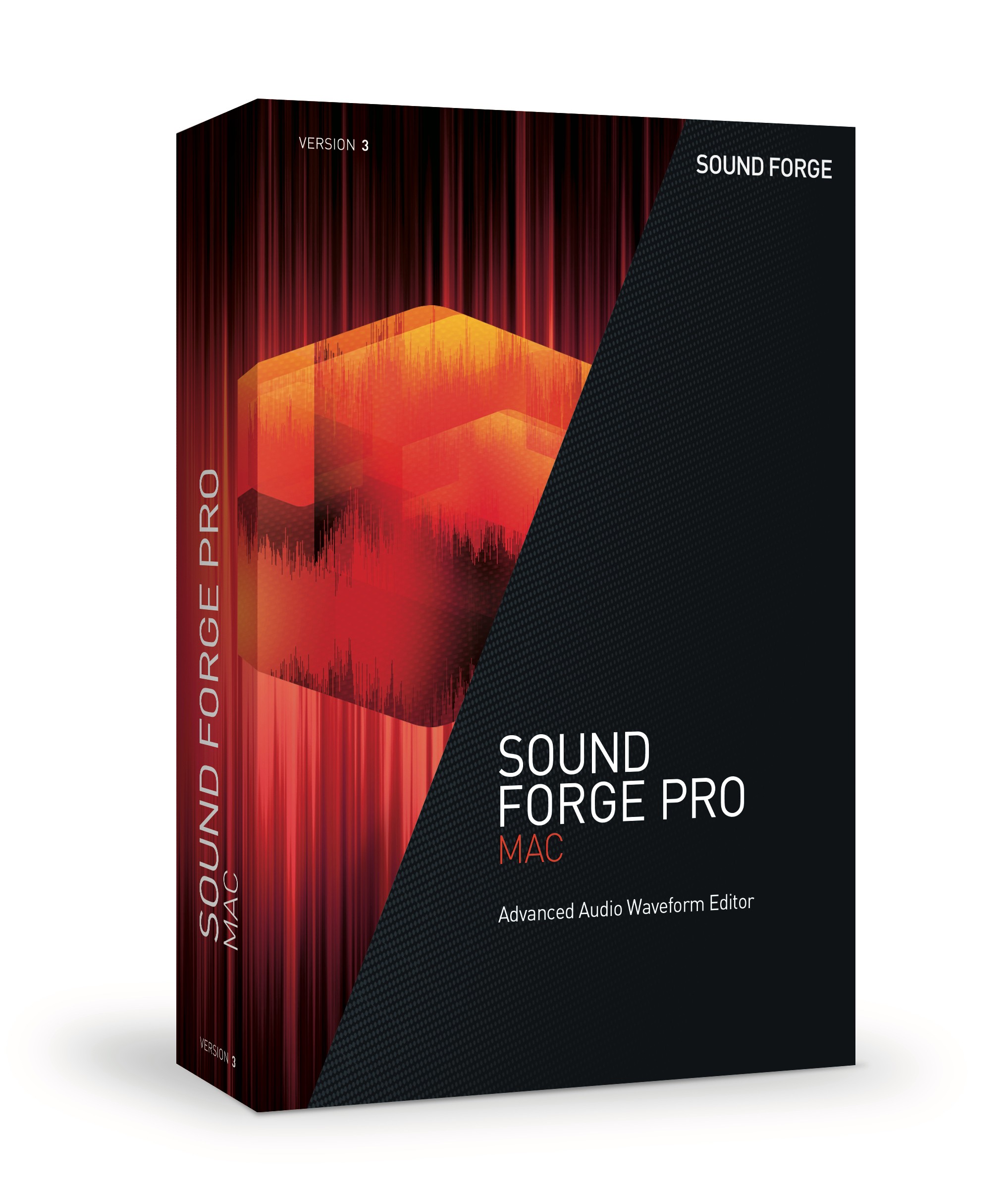 The Software & Developer
Founded in 1993, Magix have maintained a reputation for creating new and innovative software for audio, graphic design and photography, thereby encouraging young talent. After installation and booting up Sound Forge for the first time, I was met with that very simple and humbling experience that was brought to me from earlier versions. Magix have always managed to bring that condensed feeling to its software making it very intuitive and easy for the user. From opening and importing audio files, to recording directly into the interface and having all tools and effect plugins nearly a click away made it more encouraging to use as an audio processing tool.
Referring to the recording tool, like most popular DAW's, SF now allows the user to record straight into the software using as many as 32 channels and up to a sample rate of 192kHz which I feel can rival most stand alone audio recording software packages. I feel this feature can bring about more opportunities and room for experimentation for recording live gigs straight away for mastering purposes or even for recording quick demos at a very high audio quality.
Interface
Referring to an earlier statement, the interface of SF is over and beyond user friendly. As far as audio editing and processing software is concerned, I felt that SF definitely had brought in the rule of simplicity for the user. I rarely found myself getting lost or confused by the layout of the interface. By performing the most basic or even advanced tasks, everything I required was no more than 2 or 3 clicks away. Alongside this, there was little to find off putting with the layout as it allows you to customise everything to your liking, enable you to create a workstation that suits your needs as a producer.
One of the key features I found with the interface was the UI/UX from the tools and plugins for effects and processing. Each plugin and tool also had a simple upfront layout, however the same plugins and tools had a direct representation of levelling filters and envelopes. More detail can be seen in the video sample provided in the review.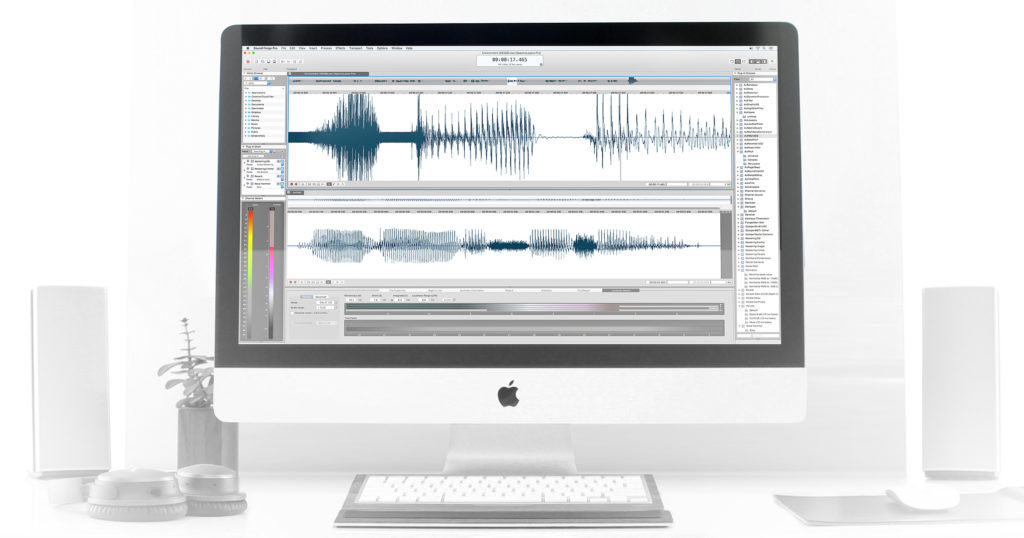 Effects & Tools
When using this software, the list of processing tools was nearly endless in possibilities of what can be done to an audio track in SF. However, the main one I feel is definitely worth mentioning is 'Élastique Timestretch'. I had a lot of fun toying with this new audio plugin and it gave me the ability to change and warp the tempo, pitch and time elements within projects. One of the better features of this plugin is that it allows the listener to preview the changes while still in playback mode which is an upper hand compared to other rival time stretch tools.
Another key plugin I came across was the compressor known as 'Wave Hammer'. I can only describe using this plugin as a 'pocket sized mega mastering suite'. For a small in-house plug-in, it can buy generic cialis with mastercard allow you to give an extra boost and punch to an audio track while also lending itself to act as a level limiter for volume gain and control. Please refer to the video demonstration for more detail.
An additional great feature I found with SF was its ability to now get full usage from third party AU and VST Plugins alongside its own house tools. Not only this but one of key selling points on this new SF release is the integration and partnership with the RX Elements & Ozone Elements tools from iZotope. Having access to these tools can allow producers to have a cleaner and more direct audio mastering technique for each project.
Overall
In conclusion, I found Sound Forge Pro Mac 3.0 a very worthwhile product for both audio production and working on a budget. For a price currently set at $300, I feel that this is definitely a long term studio investment for the amount of equipment you are getting at a mid-range price.
Sound Forge I believe would be ideal for both a small growing audio producer, mastering engineers and also a recording platform for studio and live musicians due to its simple and portable nature. The only drawbacks I felt throughout using this product were that it lacked the feature to import video files for audio projects. Additionally, I found the keyboard shortcuts were quite a handful and almost redundant to learn as the software itself is very efficient at having everything you need close by. Overall, I had a great time reviewing this product and look forward to future products from Magix.
LINKS
Official
Twitter
Facebook
We hope you enjoyed Willy's review, check out others in our Reviews section. Don't forget to sign up to our Monthly Newsletter to make sure you don't miss out on our reviews and interviews.
We're also running a Patreon campaign to make sure we can keep bringing you regular, high quality content if you're feeling generous! Thanks for even sharing!
The Sound Architect