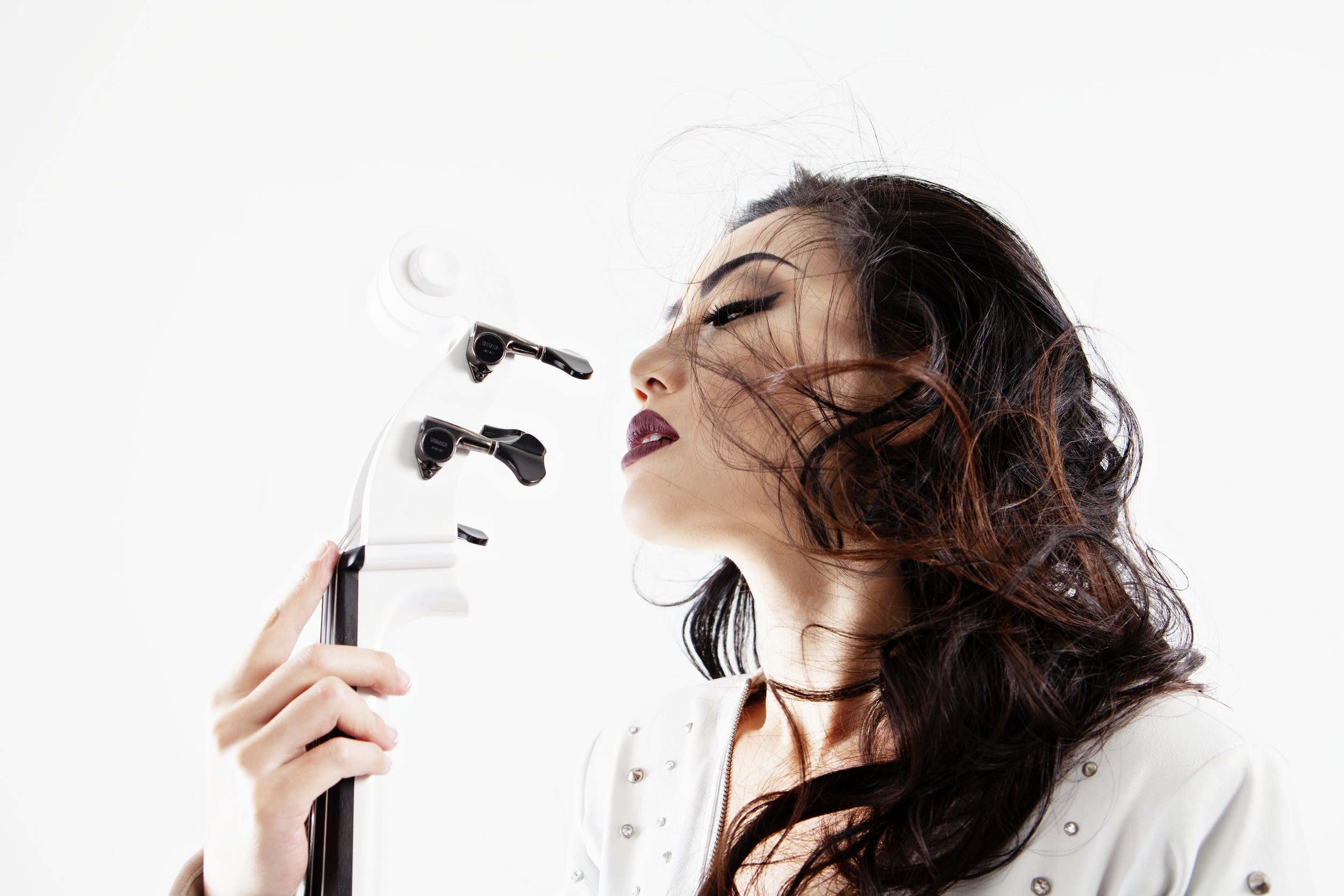 Alyx Jones was lucky enough to catch up with Tina Guo, on a quick break between touring with Hans Zimmer and filming new music videos! After her recent work on the Wonder Woman film and the new release of her album Game On! we had plenty to talk about and can't wait for Tina to return to the UK in November, to the amazing venue The Round Chapel for an intimate performance of her Game On album plus some extras. Tina has lots of amazing stories and advice, hear the whole interview below:
Tina Guo is an internationally acclaimed and Grammy-nominated virtuoso acoustic/electric cellist, recording artist, and composer.  With a multi-faceted career and mastery in a wide range of genres, her passion for musical exploration, artistic expression, and technology are expressed through live performance and visual media.  Tina can also be heard as a featured soloist in many Blockbuster Film, Television, and Game scores.
The new album Game On! is available here and tickets for Tina's Game On mini-tour in Manchester and London here!
LINKS
Official
Twitter
Facebook
We hope you enjoyed Alyx's interview, check out others in our Interviews section. Don't forget to sign up to our Monthly Newsletter to make sure you don't miss out on our reviews and interviews.
We're also running a Patreon campaign to make sure we can keep bringing you regular, high quality content if you're feeling generous! Thanks for even sharing!
The Sound Architect