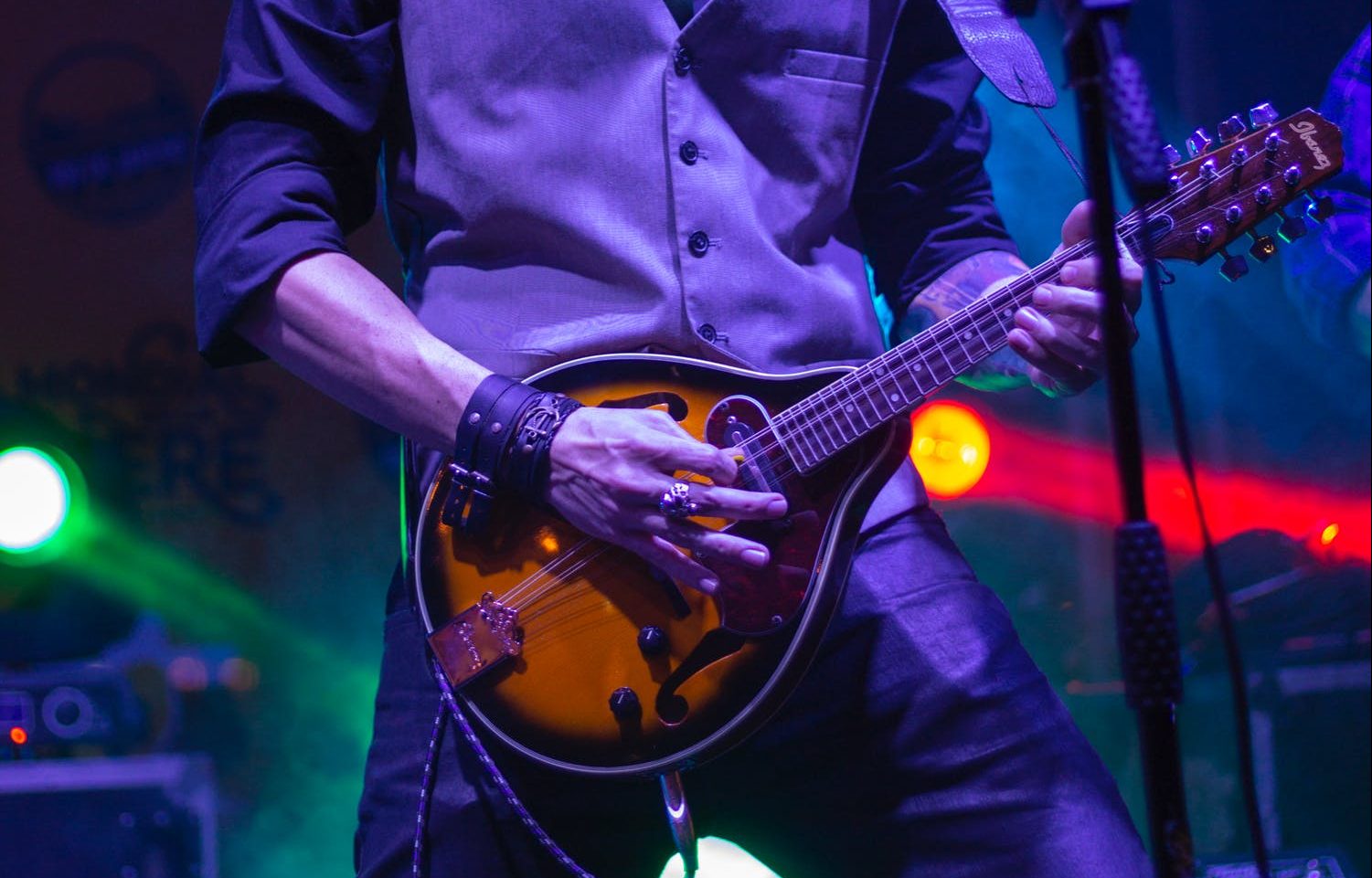 When it comes to musical instruments, the mandolin might not be the first one that comes to mind but this instrument has been used on many famous songs such as Losing My Religion by REM as well as other modern bands such as The Lumineers and Mumford & Sons.
Any movie buff will recognise the haunting sounds of the mandolin on The Godfather theme and it also has a huge presence in the UK Bluegrass scene. It has spawned many great players and here is a brief look at the mandolin, and the musicians who have created such great music from it. 
Where did mandolins arise from?
If you have watched Captain Corelli's Mandolin then you will know the story of the young fisherman who goes to war and falls in love with an Italian commander. Indeed, it was in Italy and Germany that the mandolin originated from in the 18th century. It is related to the lute although it is also referred to as a mandolin guitar and comes in three different forms.
The 3 most common types of mandolin are the Neapolitan or round-backed mandolin, the flat-backed mandolin, and the archtop mandolin. 
You would normally hear archtop mandolin used for bluegrass and folk music, flat-backed mandolins in Irish, British, and also Brazilian folk songs, and the round-backed instrument, which is often called the Neapolitan mandolin, is used in traditional and classical music compositions. 
Who are the greatest mandolinists of all time?
Choosing the greatest of anything is very subjective. Indeed if someone were to put together the best movie soundtracks of all time or the greatest guitarists then there would be disagreement and arguments. However, whether making a list of the greatest violinists or the best video games there are some that all people will agree on.
Here is a list of the top mandolin players ever, in no particular order. Feel free to disagree.
Five of the very best bluegrass mandolin players 
Bill Monroe
It would be impossible to write an article on mandolin players without including the Father of Bluegrass music. Bill Monroe was a singer, songwriter, and mandolinist who was responsible for inventing bluegrass. Born in 1911, he was playing the mandolin professionally by the time he was 16 in a band with his older brothers. By 1932 they were touring widely and their reputation grew. Their first recording was made in 1936 and they then recorded an astonishing 60 songs in just two years.
The Monroe brothers later split and Bill Monroe went on to establish his own style and wrote many compositions including Blue Moon of Kentucky which was covered by Elvis Presley. Monroe died in 1996 leaving behind his bluegrass legacy. 
Ricky Skaggs
One of the most talented mandolin players ever received his first instrument at the age of five. By the time he got to play on the stage using Bill Monroe's own mandolin. At the age of seven, he received his first payslip after appearing on TV with Flatt & Scruggs. He is now a 15 time Grammy Award Winner. 
Rhonda Vincent
Like Ricky Skaggs, Rhonda started out playing as a child and was featured on TV in The Sally Mountain Show. Being a female mandolin player has allowed her to create quite a niche and she is no stranger to winning Grammys either. 
Chris Thile
Another Grammy Award winner, Chris is one of the younger mandolin players on the scene and started at only 5 years old. If you want to earn a MacArthur Fellowship the way Chris did then consider buying one of the mandolins reviewed by SoundHalo and practice hard. 
Adam Steffey
It seems that you cannot mention the Grammys and not mention a mandolin player, and Adam Steffey has five to his name. He has been voted the Mandolin Player of the Year. And, the people who voted for him were The International Bluegrass Music Association. This is clearly enough reason for him to join this list. 
Five more mandolin players that deserve to be in the top ten 
Sharon Gilchrist
This player has it all, singer, songwriter, composer, mandolin player, and she teaches too. Maybe she can teach video game music on the mandolin. 
Andy Statman
This musician doesn't just play bluegrass and tour the world with musicians such as Ricky Skaggs he also plays Jewish music on the mandolin. 
Marty Stuart
Marty is considered a living legend in the world of mandolin players and learned from the very best. He had a highly rated TV show and was part of Johnny Cash's band. 
Tiny Moore
This legendary mandolin player passed away in 1987 and played both the electric and acoustic versions of the mandolin. He played with stars such as Merle Haggard and was inducted into the Rock and Roll Hall of Fame. 
Sierra Hull
Not only is she unusual for being a female mandolin player but she is also one of the youngest of any gender. Releasing her debut album at the age of 16 she reached No. 2 on the Billboard Bluegrass charts. 
Summary
Top ten lists being what they are there will surely be some serious omissions but all the musicians here deserve to be recognised for the talent and joy they and their instruments have brought to so many.
If you would like to start playing an instrument you could do far worse than consider the mandolin.