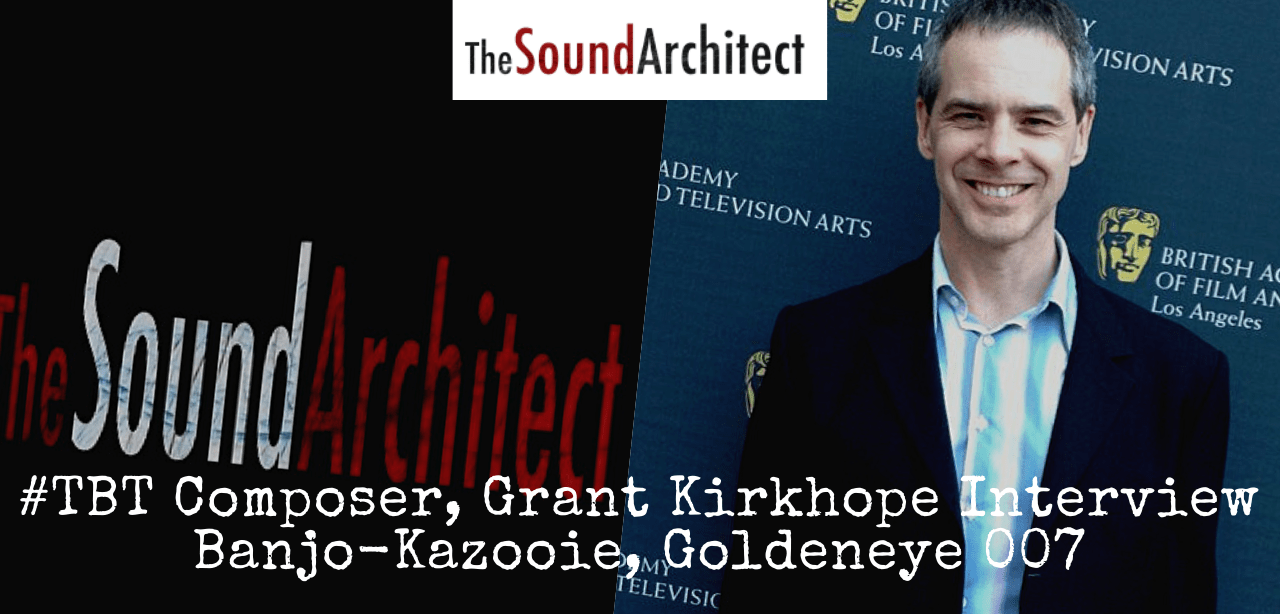 #TBT – Back in 2014, Sam spoke to Banjo-Kazooie and Goldeneye composer, Grant Kirkhope about his career, advice for composers and more!
Like what you hear? Why not drop us a quick review on Podchaser!
Want to sponsor an episode? E-mail Sam at sam@thesoundarchitect.co.uk for your sponsorship to be read out on the podcast.  
"Grant Kirkhope is a BAFTA nominated composer who has created the soundtracks to video games that have sold in excess of 30 million copies. From "Mario + Rabbids Kingdom Battle" to "Ghostbusters", "GoldenEye 007" to "Banjo-Kazooie", "Perfect Dark" to "Kingdoms of Amalur: Reckoning" and "Sid Meier's Civilization: Beyond Earth" to "Viva Piñata", he has shown his versatility in being able to compose music in a huge variety of styles. Now residing in Los Angeles he is represented by Cheryl Tiano and Kevin Korn at The Gorfaine/Schwartz Agency"
LINKS
Official
We run the site voluntarily and like to keep the lights on (and the hosting up to date) so any support via our Patreon is also much appreciated!Thanks for listening to this episode of The Sound Architect Podcast! 
Stay up to date via our Monthly Newsletter as well: www.thesoundarchitect.co.uk/newsletter