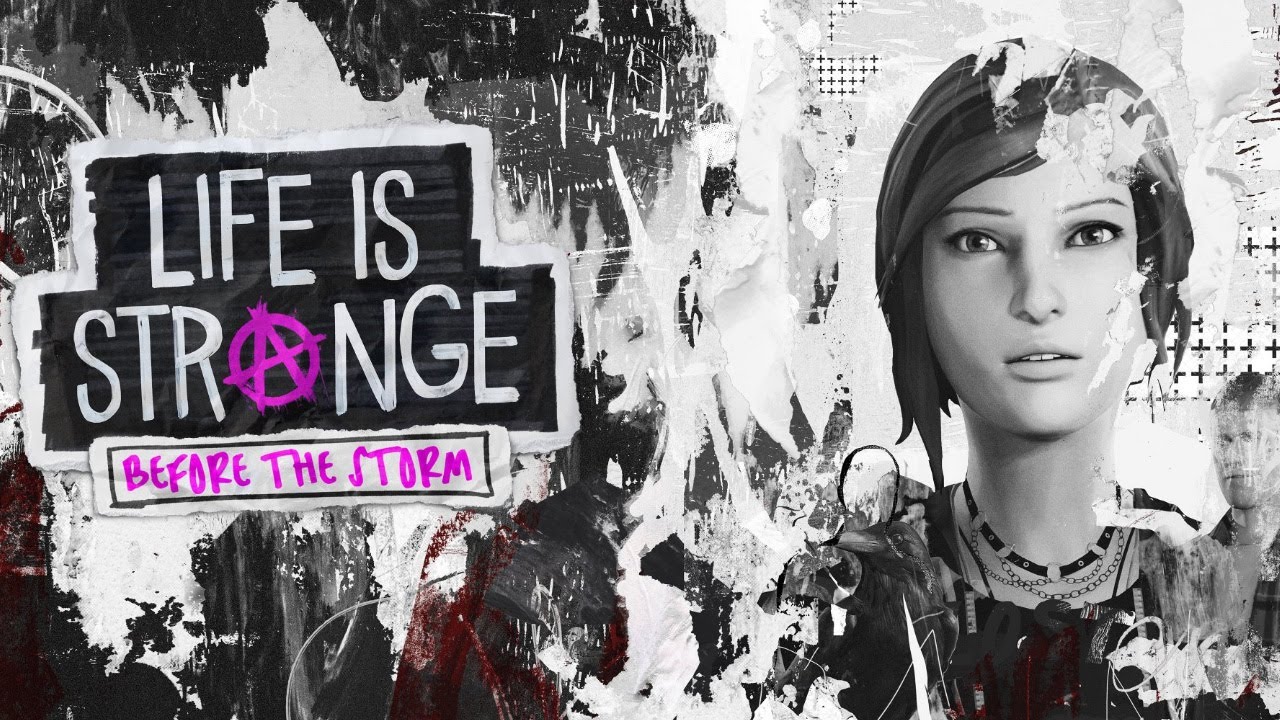 Article by Alyx Jones
Developer: Deck Nine
Audio Director: Chuck Carr
Sound Designer: Matt VanKleek
Music: Daughter
Voice Cast: Rhianna DeVries (Chloe Price), Kylie Brown (Rachel Amber)
Reviewed on: PS4
It's been nearly 2 years since the emotional conclusion of the original Life is Strange series left us all feeling stunned, and now finally it's time to revisit old environments in the prelude to the series: "Before the Storm". This will be a three-part adventure, that again features decision-making as having an impact on gameplay and the eventual outcomes in future episodes. The original developers Don't Nod Entertainment are not working on this series, instead focusing on Life is Strange 2, with responsibility for this series handed over to Deck Nine (previously known as Idol Minds). We now follow Chloe's journey, after Max Caulfield's departure, as she makes her way in a teenage angst-ridden world, following the death of her father.
Music
The indie-rock, shoegaze band Daughter were approached to write an album specifically for this series, rather than the previous trend of just licensing many songs by different artists to fit the game. The style of music is still very much reminiscent of the original series, but with more of a focus on distortion, delays and ambiences, rather than the more organic, folky vibes, more associated with Max.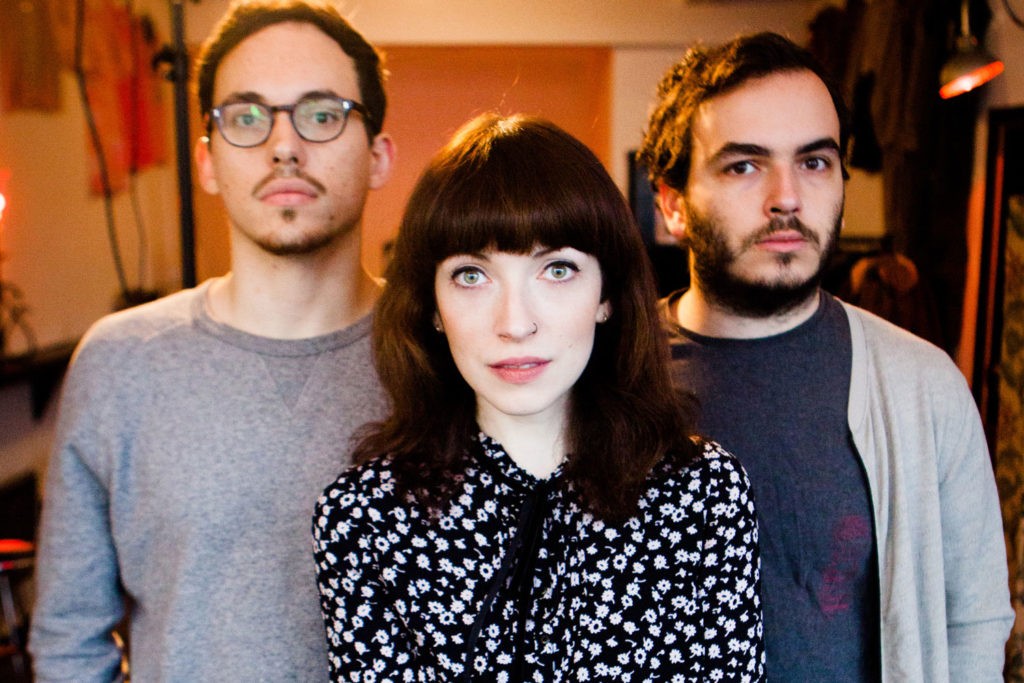 It was important to the band that the music they composed worked well as a standalone album, regardless of how it was used in the game. Naturally Deck Nine approached Daughter, because they already felt their sound and style was appropriate to the narrative and characters for Before the Storm. However I do feel that the soundtrack functions better as a standalone and isn't always composed/implemented in the best way to suit the game. There is an amazing decision-making system that the player has power over, and it could have been used to affect the music depending on how understanding or aggressive we decide to be as Chloe, if the team really wanted to push the audio system further.
"Regardless of how these songs were to be used in the game, we wanted them to be able to stand on their own" – Igor Haefeli (Daughter)
Having said that, I really enjoyed the music composed by Daughter and can't rate them highly enough. It's spaced out, moody and in-line with their previous albums, stylistically. The use of distortions, delays and heavy reverbs, creates an other-wordly feeling to every track, that's accurate to Chloe as a character, muddling through her volatile emotions and risk-taking behaviour. The vocals and lyrics, by Elena Tonra, really feels as if the band connected to Chloe and became one with the essence of her personality and struggles.
Implementation
While I think the soundtrack is absolutely outstanding, and I couldn't have picked a more appropriate band to be involved, I felt that the in-game implementation was sometimes lacking. With the hiring of a band who don't traditionally work in a non-linear medium, there is a requirement for great care to be taken when breaking down music assets for use in a good place to buy ambien online video game. Where player choice is a key characteristic of the game, and can yield a fair amount of variety, it's necessary for the music to reflect this. There are sometimes points in the game where you can sit and listen to songs, eg. in Blackwell Academy sitting on the stage or with Amber on the train; however the songs composed are much longer than the image sequences, and this leads to a loop of repetitive camera angles, while a song builds up to something sonically but doesn't correspond to what we see.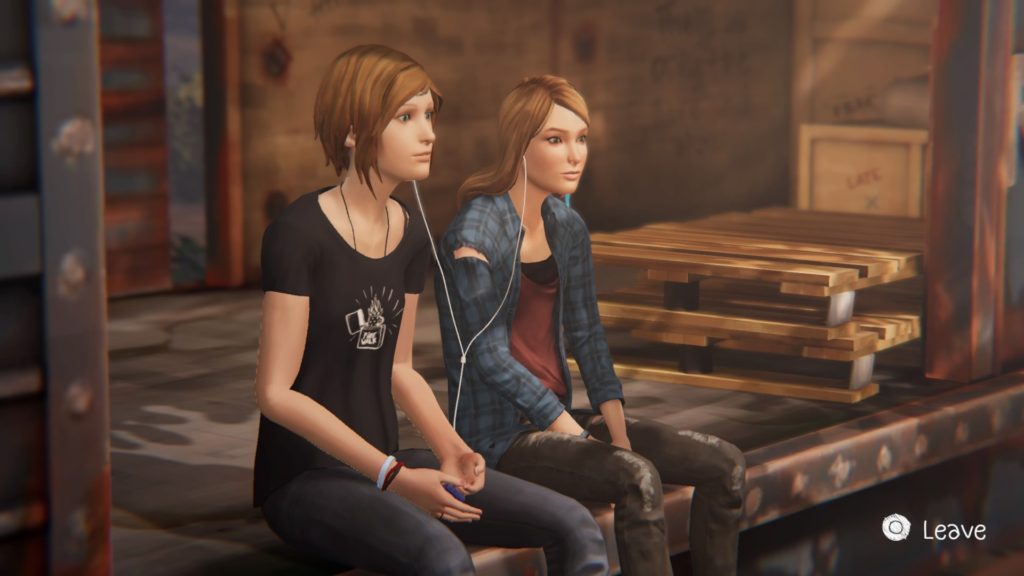 This disconnect between linear music and non-linear visuals/gameplay is slightly frustrating. There are places where the build up and release of tension in the music does match, such as in the junkyard, but this needed to be applied throughout the game, to give the music maximum impact.
Sound Design
Matt VanKleek has really done a solid job on the sound design for our return to Arcadia Bay. I felt very at home, with the familiar sound of the wind around Blackwell Academy a naturally prominent feature (given the upcoming storm), surrounded by nature and the sounds of trees, birds and wildlife. When we attend The Mill, the band's music inside is muted by the barn as we try to find a way to sneak in. Everything from creaky floorboards to crowd noise is present for the Firewalk gig.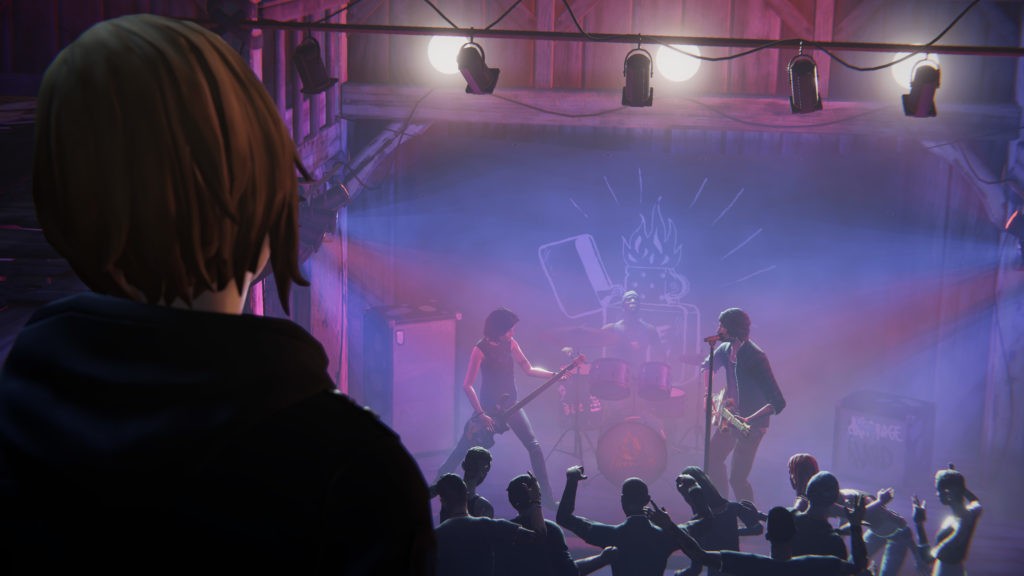 When we come back to Chloe's bedroom, the familiar rock radio is blasting tunes while Chloe's mum, Joyce, calls for her to come down and eat breakfast. The sound design is never overstated but fits everywhere it is needed. Soundscapes around the forest and school really set the scene just as effectively as any visual elements, and I can almost feel the wind in my hair when I explore the environment around Arcadia Bay.
There's a couple of tiny moments, such as when Chloe lights a cigarette and the sound effect for a flint lighter is used rather than the electronic one she carries. Other than that, there really isn't much to criticise – it sounds as it should and allows the music the space that's needed to shape our experience.
Voice Acting
Main character Chloe Price was originally voiced by Ashly Burch. Unfortunately, due to a strike by SAG-AFTRA, Ashly Burch was unable to continue in her role. Burch was instead hired as a writer (since the strike only prohibits VO work), so she still had a lot of influence over the dialogue for her much-loved character. It's really sad that the strike had this impact on the franchise and at one point the team were considering scrapping the game, but they want ahead in the end thankfully.
"I'm pretty heartbroken," Burch told Kotaku. "It feels sort of like you were forced to put your kid up for adoption."
Deck Nine instead hired non-union actress Rhianna DeVries for the role. Other voice actors have hit out against this move as it undermines what SAG-AFTRA are trying to achieve by crossing "picket-lines". It's a sad situation, when industry politics has such an impact on such a well-loved game series.
Without Ashly Burch returning to her role, Chloe will never be quite the same. However, DeVries has done a really incredible job on her portrayal of Chloe. Pre-Storm Chloe definitely feels way more vulnerable than the more hardened character we knew, but it's something to watch in the next two episodes as Chloe grows into her blue hair and tattoos that we're so familiar with!
No release date is available for the remaining episodes yet, but it's good to have Life is Strange back in our lives and we are eagerly awaiting news of the next instalment!
LINKS
Official
Life is Strange: Before the Storm
Twitter
Facebook
We hope you enjoyed Alyx's review, check out others in our Reviews section. Don't forget to sign up to our Monthly Newsletter to make sure you don't miss out on our reviews and interviews.
The Sound Architect